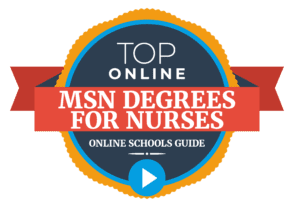 The top online MSN degrees for nurses prepare RNs with a graduate degree so they can advance their careers and earning potential. Registered nurses (RNs) work hard to improve the quality of life for all of their patients. Many nurses work in hospitals, mental health facilities, outpatient clinics, and also government agencies through both private and public sectors.
RNs can benefit individuals, families, and also communities by increasing their education level in advanced practices. Earning one of these best online MSN programs will expand a student's knowledge and skills in the healthcare industry. In addition, it offers specializations or concentrations in areas of nursing and provides a sense of accomplishment when delivering care to patients.
The RN to MSN programs online have the same benefits that on-campus learning provides. However, with online courses, the program may offer more flexibility, affordability, and convenience. Accredited online RN to MSN programs offers students courses they can complete in one to two years. Here are the top RN to MSN online master in nursing programs.
---
How We Ranked The Best Online MSN Degrees
The editors at Online Schools Guide (OSG) found accredited Master of Science degrees in Nursing (MSN) programs offering online or hybrid degrees. Then the schools are ranked by tuition cost, reputation, and salary after graduation.
---
1. The Ohio State University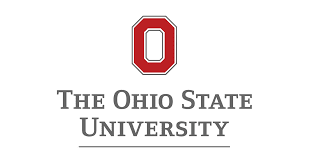 The Ohio State University's BSN to MSN online program offers the graduate an evidence-based curriculum and clinical experience. This program prepares working RNs who have a BSN for career advancement in the growing nursing field. Students learn advanced practice nursing in four concentrations.
Family Nurse Practitioner (FNP)
Clinical Nurse Leader (CNL)
Neonatal Nurse Practitioner
Psychiatric Mental Health Nurse Practitioner (PMH-NP)
The Family Nurse Practitioner (FNP) MSN is available online and on campus. However, the Psychiatric Mental Health, Clinical Nurse, and Neonatal Nurse programs are only available online. Ohio State University offers both affordability and flexibility of courses for students in the RN to MSN program. The average course takes about two years for full-time students and three years for part-time students.
Founded in 1914, the College of Nursing has been educating and training nurses in advanced medicine for over 100 years. The school is approved by the Association of Collegiate Schools of Nursing and was the first public institution to offer PhD degree programs in the state of Ohio. OSU was also named on the US News and World Report as one of the best online MSN programs for graduates.
School Location: Columbus, OH
Program Duration: two to three years
---
2. University of Colorado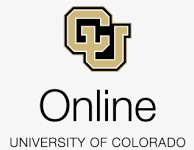 The University of Colorado provides an online master's degree program for nurses with multiple concentrations available.
Family Nurse Practitioner (FNP)
MSN-Health Care Informatics
Nurse Leadership
Veteran and Military Health Care
Each concentration provides an exceptional curriculum and also trained faculty to bring your nursing career on the fast track to success. For instance, for graduates taking the MSN-FNP, the program will cover the clinical skills and knowledge of academic standards that promotes health and treatment of both psychological and physiological health, including disease prevention and the assessment and management of common illnesses; acute and chronic. This RN to MSN degree is affordable and also worth the investment.
Furthermore, the University of Colorado offers degrees at all educational levels. The University is also recognized for higher education and provides high-quality courses with fully engaged online programs. The College of Nursing at CU has accreditation from the CCNE. Additionally, it Ranks #17 for the Best Online Graduate Nursing Program on U.S. News & World Report.
School Location: Aurora, CO
Program Duration: MSN-FNP: 56 credits; MSN-HCI: 34 credits; MSN-Leadership: 30 credits; MSN-VMHC: 32 credits.
---
3. Clarkson College

The RN to MSN degree at Clarkson College is for RNs with an associate degree. Thus, students earn a BSN and an MSN. In addition, this program offers multiple concentrations for nurses to specialize in their field. These top choices will give graduates a deeper understanding of the advanced preparation of nursing healthcare and the strategies that implement the nursing roles of today. The concentrations include Nursing Education, Nursing Healthcare Administration, Family Nurse Practitioner, Adult-Gerontology Acute Care Nurse Practitioner (AGACNP), and Psychiatric-Mental Health Nurse Practitioner (PMHNP).
Both the AGACNP degree and the PMHNP degree are new specialties at Clarkson College. The programs offer a patient-focused curriculum. So, depending on the concentration, the nursing program will have 73 to 85 credits to complete. The length of the program is ten semesters for full-time students and fourteen semesters for half-time students. Additionally, this top RN to MSN online program has fall, spring, and summer start dates.
Clarkson College is a private institution founded in 1888 and has its primary focus on healthcare. The college prepares its nursing students in workplaces such as hospitals, clinics, and doctor offices. Some may find employment through government agencies and nonprofit organizations as well. Outpatient clinics and nursing homes are also common places of work for graduates with the RN to BSN degree program.
School Location: Omaha, NE
Program Duration: 73-85 credits, Full-time: 10 semesters, Part-time: 14 semesters
---
4. University of Arkansas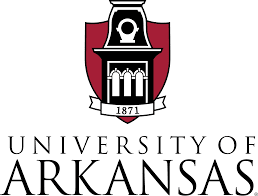 University of Arkansas online MSN program prepares nursing graduates in improving patient outcomes and providing nursing care that will impact the nursing field for generations to come. The program is fully online and can be completed within two years.
Graduates who opt out of the thesis option can complete the program with thirty-nine credits. Students are required to keep a GPA of 3.0, provide two letters of recommendation, and submit their GRE scores to be eligible for the MSN degree program. The MSN degree at UA is one of the most affordable programs nationwide. However, the school does offer scholarship programs for eligible students.
The University of Arkansas is a public research institution that offers flexible options for students at all educational levels of learning. Founded in 1871, the college has enrolled over 27,000 students in degree programs in just the past year. The average length of courses is twelve weeks. The school offers a wide range of degrees; from Bachelor's, Master's, Doctoral, and certifications. The school's mascot is the Razorback.
School Location: Fayetteville, AR
Program Duration: 39 credits, up to two years
---
5. University of Massachusetts Amherst

The University of Massachusetts in Amherst offers the MSN degree program, designed to prepare nursing students to become leaders in a diverse nursing setting. Three concentrations offered with the MSN degree are the Clinical Nurse Leader, Nurse Education, and Nurse Science programs.
Every concentration will provide the student with the knowledge and skills needed to educate them through the advanced curriculum and enhance their nursing career. The school provides affordable tuition rates to most students and flexible class schedules.
UMass in Amherst is all about innovation, learning, and discovery. The main focus for nursing students at UMass is providing engaged models to learn from, creating innovative environments, and enhancing the art and science of the nursing field. UMass is among the top 30 universities in the nation for both MSN and DNP programs.
School Location: Amherst, MA
Program Duration: MSN-NE: 11 courses, 33 credits
---
6. Florida State University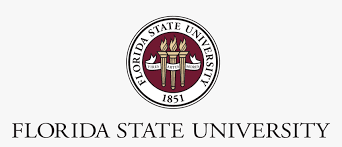 Florida State University's MSN Nurse Leader program offers students preparation for the nursing setting that is right for them. The MSN Nurse Leader degree focuses on nursing leadership skills. Students also learn the management of human resources and financial and material resource management.
This program is thirty-two credits and also 315 clinical hours. The MSN Nurse Leader degree at FSU is ranked number twenty-four among the best nursing schools on the US News and World Report. Therefore, this program is perfect for nursing students looking for higher-level clinical studies within the nursing field.
Florida State University's College of Nursing opened in 1950. It has been considered nationally accredited since 1952 and has educated over 7,000 nursing graduates in the past several decades. The University itself has opened its doors to undergraduates and graduate students since 1851. FSU College of Nursing is dedicated to preparing future nursing students in settings such as acute care, clinical, bedside needs, and throughout the nursing community.
School Location: Gainesville, FL
Program Duration: 32 credits, 315 clinical hours
---
7. University of Texas Medical Branch


The University of Texas Medical Branch offers seven nursing degree concentrations. So, there are four Nurse Practitioner (NP) tracks and three Nurse Educator (NE) tracks that prepare students for advanced nursing practices and improve the patient care system.
Nurse Practitioner (NP) tracks:
Adult-Gerontology Acute Care Nurse Practitioner (AGACNP)
Adult-Gerontology Primary Care Nurse Practitioner (AGNP)
Neonatal Nurse Practitioner (NNP)
Family Nurse Practitioner (FNP)
Nurse Education/Leadership Tracks:
Education program tracks are the
Clinical Nurse Leader
Executive Nurse Leader Program
Nurse Educator Program
The UTMB School of Nursing desires that all students be successful by applying their knowledge of what is taught to real-world situations and integrating their skills through advanced nursing practices and nursing disciplines. All MSN programs do require students to receive their BSN degree completion before moving forward with the MSN graduate program.
Founded in 1890, the UTMB campus strives to maintain an environment free from any form of discrimination. Furthermore, the college is a Military-friendly institution and offers tuition discounts to those who serve our nation. UTMB also ranks at number fifteen nationwide for its online MSN programs.
School Location: Galveston, TX
Program Duration: Six to Seven semesters, fourteen to Sixteen courses
---
8. University of Pittsburgh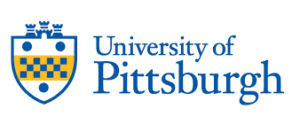 The online MSN degree program at the University of Pittsburgh offers nursing students three concentration options that provide the best education in advanced practice nursing. The three concentrations include Clinical Nurse Leader (CNL), Nursing Administration, and Nursing Informatics (NI).
In the MSN-CNL program, students will learn from a hands-on approach to projects and clinical experiences. With the MSN-Nurse Administration degree, nursing students will concentrate on evidence-based practices and healthcare outcomes. For those interested in the MSN-NI, the program will cover cognitive science, computer science, information science, and nursing science.
The University of Pittsburgh is among the top RN to MSN online programs using Blackboard. Pitt Online and Blackboard, a user-friendly online learning platform, allows students to bring their online learning experience to the max. Students who take courses online receive the same benefits of exceptional faculty members as do on-campus students; the only exception is they are learning from the comfort of home. In some cases, clinical hours will be presented at local hospitals or medical clinics for completion of the online MSN degree program.
School Location: Pittsburgh, PA
Program Duration: 37 to 42 credits
---
9. Bradley University
Degree: Online MSN with a Family Nurse Practitioner (FNP) concentration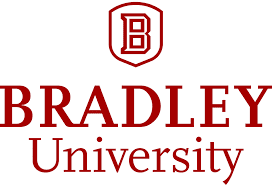 Bradley University's online MSN degree with a concentration in Family Nurse Practitioner (FNP) offers nursing students a curriculum that promotes evidence-based knowledge and skills designed for career advancement and financial growth within the nursing field.
The MSN-FNP program at Bradley includes courses such as Leadership in Healthcare, Health Informatics, Healthcare Policy, Statistical Procedures, Advanced Pharmacology, and the Principles of FNP Practice course load. The program at Bradley is affordable to most students and provides several start dates to enroll.
Bradley University's online programs deliver an education that supports collaboration, convenience, and also practical experience that can be used in the nursing workplace. Furthermore, each course is taught by exceptional leaders in the Nursing field. Bradley offers a wide variety of degrees and certificates and has over 77,000 alumni. The University ranked number four among the top Regional Universities in the Midwest.
School Location: Peoria, IL
Program Duration: 74 credits, 11 semesters, 800 clinical hours
---
10. University of Arizona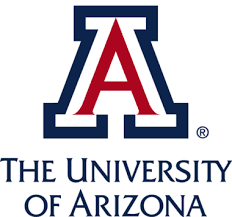 The RN to MSN graduate program at the University of Arizona offers a fast track to advanced medicine and clinical systems with an innovative curriculum. Additionally, students will learn the best comprehensive patient care plans through high-quality instructions from experts in the nursing field.
Students can complete this RN to MSN degree in less than twenty-four months. However, for those with a BSN already, it may only take fifteen months. The college has affordable tuition rates. However, both scholarship opportunities and financial aid to those who are eligible.
The University of Arizona is in the sunny, laid-back town of Tucson. Furthermore, UA ranks #20 among the top public research universities in the nation. Having Wildcat pride, UA provides many clubs and also organizations for students to participate in. The University provides over 250 majors to choose from; offering both undergraduate and graduate options, including certificates.
School Location: Tuscon, AZ
Program Duration: fifteen to twenty-four months
---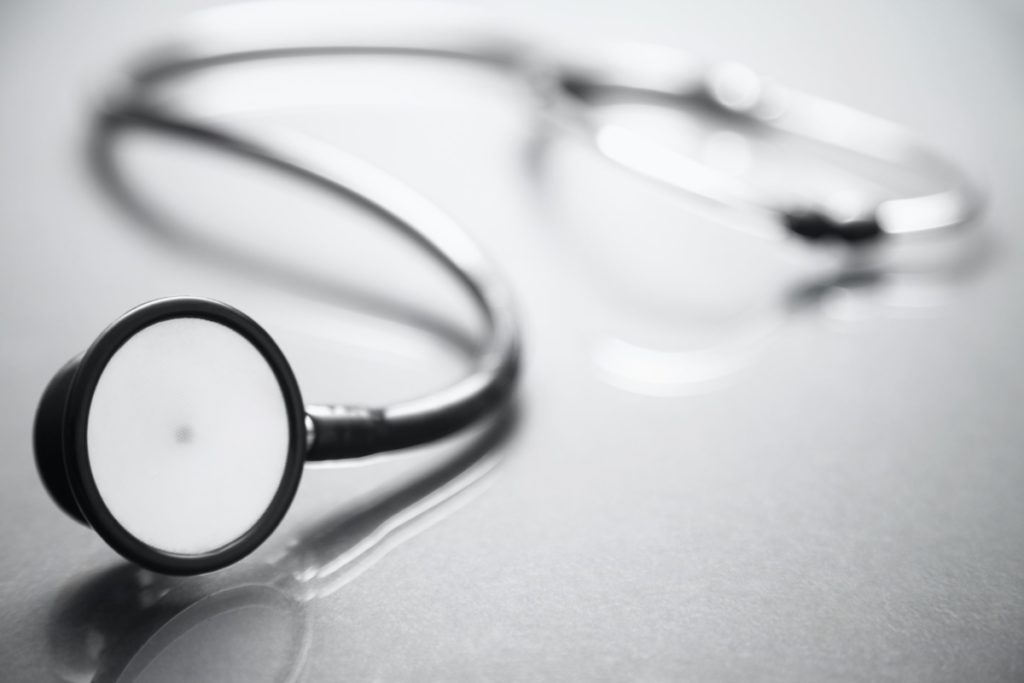 Importance of Choosing the Best Online MSN Programs
The nation's aging population is continually growing. More than fifty million people in America alone are considered senior citizens. Compared to the largest US cities, New York holds the record for the most seniors with over one million. It is also predicted by 2030 there will be over seventy-one million Americans, sixty-five years of age and older.
With changing healthcare regulations and the shortage of primary care physicians that is growing, the demand for highly-qualified Registered Nurses is desperately needed. So, what does this mean for you? This means it is the best time to continue your education and earn a Master of Science degree in nursing.
Job Outlook for the Best Online MSN Programs
Nurses do need an RN license to work in almost any state in the USA. However, did you know that the BSN and the MSN have begun to be the norm for employers looking for top nurses in the field?
Even the nursing career outlook for graduates of MSN degree programs comes with a vast number of job opportunities, including possible job advancement in a rewarding career where you will be always needed. Take the plunge today and earn your RN to MSN degree. It will change the way you look at a nursing career for the rest of your life.
---
Related: