Nursing bachelor's career options include many different roles and various locations from hospitals to travel nursing. Nursing is a field that has long attracted people who want to be part of the healthcare industry. Nurses are medical professionals who assist with all areas of patient care.
Bachelor's Degree in Nursing Career Options
Graduates who have earned a Bachelor of Science in Nursing (BSN) degree face a job market that is happy to welcome them and willing to pay really well for their services. There are many possibilities that offer not only a chance to put their skills to the test but a real chance to make a career at the same time. From working in a hospital to assisting with medical research, new nurses have their pick of possible avenues for their talents.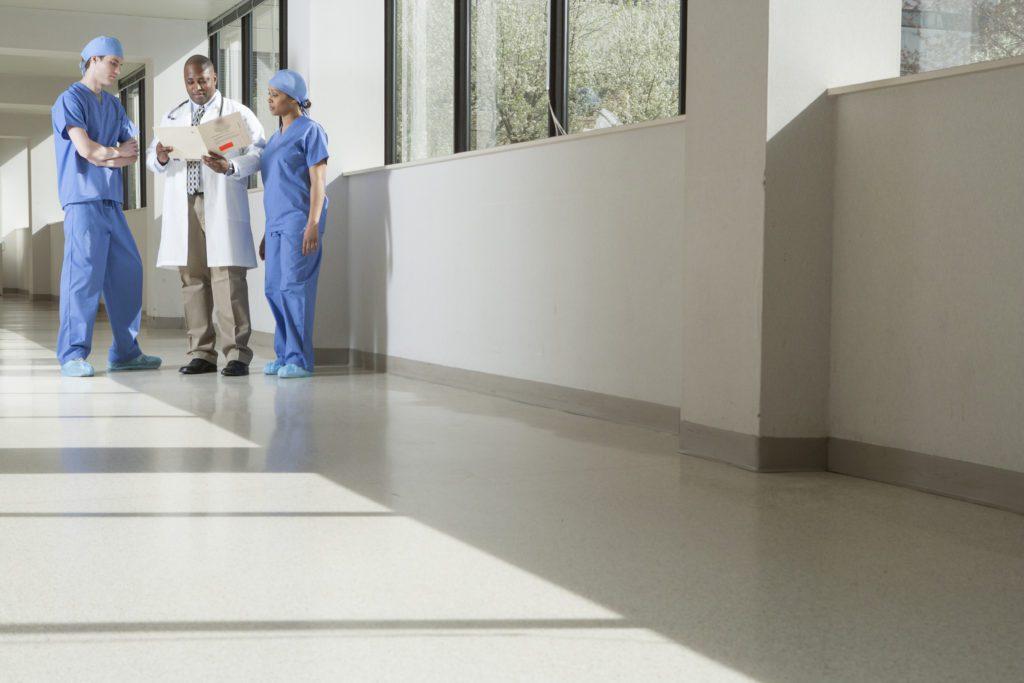 Travel Nursing
One area of nursing that has gained a lot of jobs in the last few years is that travel nursing. Travel nurses are nurses who fill in where vacancies exist. A travel nurse may be asked to head to California to fill in for a nurse on maternity leave for a few months. Then it's off to New York City to work in the emergency room to help increase staffing to meet demand during the winter.
Those who want to travel nurses typically need to have at least some experience in the field. They are expected to be ready to do their jobs on the first day. However, many places are happy to welcome those who have done their onsite training as part of earning their nursing degree. This is a good option for the nurse who loves the opportunity to spend time in new places.
Hospital Nursing
Hospital nursing is another huge field in nursing. Hospitals need nurses who can help with all activities that take place there. They need staffers who can work with triage, teach burn victims how to care for their wounds and provide doctors with the help they need during an operation.
A hospital nurse may choose to specialize in a given area such as working with patients undergoing cancer care. They can also choose to work as a floater or someone who is there to fill in as needed in order to do things such as inserting a patient's intravenous line and taking a medical history.
Hospital managers all over the country are looking for nurses who are capable of helping patients and making sure the hospital delivers consistent care. This is a good choice for the nurse who is looking for a steady job with lots of available work.
Research Positions
Medical research is another field to look for career options with a nursing bachelor's degree. Medicine is always expanding and looking for new potential areas of treatment. Researchers need to find people who have an understanding of basic medical procedures and how to carry them out.
A researcher who is studying the effects of medication on patients needs someone who is used to working with all kinds of medical devices. They need to have staffers who know how to prep a patient as they enter an MRI or how to take blood and then store it until it is ready to be examined and see if a new medication is having the desired effects.
New technology means, among many things, new fields to research. Forensic nursing falls into this category, and could always use more nursing researchers. Research nursing makes sense for new graduates who are keen to be part of the world of modern medical advancement.
Teaching Nursing Education
The nursing profession needs people who can teach new nurses. Nursing instructors are in great demand. Nursing faculty take charge of conveying knowledge to applicants to the field. They help them learn basic skills and then make sure that their students can apply those skills under real-world conditions.
Some positions require applicants to have a master's degree or higher. Others accept instructors who have a bachelor's degree in nursing. The position of nursing instructor often means working with those with a passion for the profession and the determination to make this field their own.
This is a profession that allows people to practice part-time. As such, it can be a good choice for nurses who want to balance a career in nursing with other aims in life such as starting a family.
Elder Care
The elderly are projected to form a larger slice of American society. Seniors often need a lot of care. As people age, they can easily develop temporary and chronic medical conditions. Nurses are needed in many areas of gerontology. They are needed on staff to care for people in nursing homes.
They help people who want to remain in their homes as they age but still need expert care for diseases like diabetes or mobility issues. A nurse can help an elderly patient remain in their beloved home close to friends and relatives even after a dangerous fall. Gerontology nurses find many elderly patients are happy to have them around and pleased to have a professional who can help them live better lives even in old age.
Working With Pregnant Women and Newborns
Maternity wards need nurses to help with many areas of practice. A nurse may assist a patient in labor and make sure she's not in distress. The nurse may also examine a newborn and see if there's anything wrong.
Labor and delivery nurses work closely with all areas of prenatal and antenatal care. They are there to watch as babies take their first breath and help a woman relax after a very difficult labor. This is an area of nursing right for all those who love life.
Job Outlook with a Nursing Bachelor's
A quick look at the Bureau of Labor Statistics (BLS) for nursing reveals many useful facts. Does a four-year nursing degree interest you?
Experts here estimate there will be over three million jobs in the field. They also estimate a much faster than average growth in the field. With the demand for nursing expanding at nine percent (9%) or more, this makes it a field that offers incredible opportunities.
---
Related: