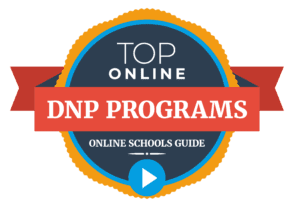 The top online DNP programs offer nurses a flexible path to earn a doctorate and advance their careers. Are you considering taking the next step in your nursing career? Or, depending on where you are now, maybe you are thinking of moving two or even three steps forward in your career.
Now more than ever, there is a genuine need for competent nursing leadership. The American Association of Colleges of Nursing updated the parameters of nurse leaders in 2004. This change ensured that those who make big decisions and oversee healthcare administration have a DNP instead of an MSN.
This transformation is still in the works as DNP candidates join the front lines of nursing leadership practice. Maybe you have an RN license and are considering a move toward a BSN. Or, you may already have a Master of Science in Nursing (MSN) and are looking at the options to move to the top. Well, you have come to the right place.
---
How We Ranked the Top Online DNP Programs
The Online Schools Guide editors found schools offering online or hybrid doctorate degrees in nursing. We then ranked the programs based on cost, reputation, and future salary.
Below you will find the best online DNP programs, many of which have specializations that might appeal to your personal and career goals. Achieving your advanced degree online will allow you to stay in the game and continue working while you build your credentials within a flexible learning environment.
---
---
1. University of Minnesota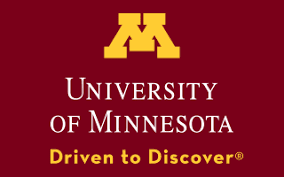 The University of Minnesota offers a Doctor of Nursing Practice Program Online through its renowned School of Nursing. They offer two different programs, one is for nurses who hold a bachelor's degree and are ready for the long haul, and the other is for those who hold a Master of Science in Nursing Degree.
This post-master program is for students who specialize in one of the following: clinical nurse, nurse midwife, nurse practitioner, nurse anesthetist, and clinical nurse specialist, or nursing informatics, public health nursing, and nursing leadership.
The course of study for post-masters DNP is highly flexible and primarily online. The length of the program is three semesters or one year, with one three to four-day campus (intensives) per semester. Students can participate in the program part-time, which means the program duration is two years.
---
2. Vanderbilt University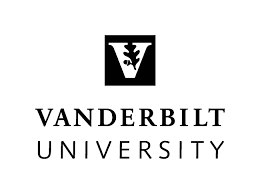 Vanderbilt University's School of Nursing offers one of the best DNP online programs. The program aims to give students the groundbreaking tools necessary to effectively service diverse populations with evidence-based healthcare practices. All the classes are online to give students the flexibility to continue working at their full-time jobs and take advantage of the clinical opportunities the program engages in. Additionally, students complete a culminating scholarly project before graduation.
Students must take a total of 74 credit hours to graduate. The practice component of the program caters directly to the interests and career goals of the student. There are many opportunities for faculty mentorship from leaders in the field. Graduates of the program have a 100% employment rate from 2016 to 2018. There is no GRE requirement for admission into the DNP program.
---
3. Saint Louis University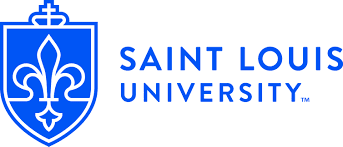 Saint Louis University offers an excellent online Doctor of Nursing Practice Program. It is for professionals who want to deepen their clinician skills and leadership in health policy and improve healthcare delivery in various healthcare settings. The requirement to qualify is that applicants have a master's degree in an avenue of advanced practice.
This can include clinical nurse specialists or nurse practitioners. Students can complete the program on a full or part-time basis. The coursework is entirely online and flexible. This enables students to continue to work while undergoing the course of study. The faculty lead in the field and are each recognized for their scholarly contribution to the discipline. Each student has a faculty advisor with them throughout the program. Students have access to an online writing center and an online library.
---
4. Florida State University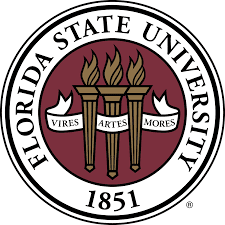 The College of Nursing at Florida State University offers an online Doctor of Nursing Practice Degree program. It trains students for the highest level of clinical practice.
There are three disciplines within this program that include: Acute Care Nurse Practitioner (ACNP), Family Nurse Practitioner (FNP), or Psychiatric Mental Health Nurse Practitioner (PMHNP). Prospective Master's degree-holding students have the potential eligibility to transfer up to 40 credit hours upon intensive transcript review.
All of the required courses are via video conference online, broadcasting from the Tallahassee Campus. Students must visit the campus five times, including an initial orientation and a final project presentation. The American Association of Colleges of Nursing guidelines has informed the program's content and delivery. Students can accomplish the program at their own pace, however, they must graduate within seven years of matriculation. They have many other exciting degrees in the field of healthcare offered online as well.
---
5. University of Connecticut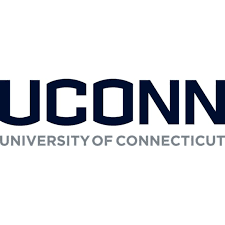 The University of Connecticut offers an online Doctor of Nursing Practice Program. It is for nurses working as clinical nurse leaders, nurse practitioners, clinical nurse specialists, midwives, nurse administrators, and also nurse anesthetists. Though the classes are almost entirely online, there are some on-campus requirements in August and January each year. The program's primary goals surround leadership and practice and evidence-based nursing practice. So, students in the program can set their sights on their fields of expertise.
Students can enter the program path of BS to DNP, and they will achieve their master's along the way. Or there is an additional study path for applicants with a master of science in nursing. The program has just celebrated its 10-year birthday, and in that time, they have made significant contributions to the discipline by educating nurse executives and leaders that have made an impact.
---
6. Johns Hopkins University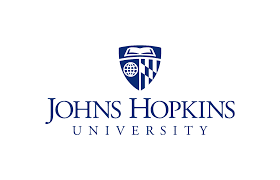 Johns Hopkins University offers an online Doctor of Nursing Practice Program through its School of Nursing. This DNP has a specialization in Primary Care. Though most of the coursework is through the flexible online portal, a few on-campus immersions students must complete.
Students will have consistent academic support from their dedicated faculty members. Support includes mentorship as they choose and complete their final projects. Furthermore, the final project is an excellent way to gain experience working in cross-professional teams. It also allows students to make a name for themselves as clinical nursing scholars. There is no part-time plan of study for this program. However, students can complete the program with full-time status in 3 or 4 years. There are up to 60 students in the DNP programs at any given time, and many online classes will include the entire group.
---
7. The University of Alabama at Birmingham

The University of Alabama at Birmingham offers a Doctor of Nursing Practice through its School of Nursing. This is a post-master's degree plan for working nurses who have already achieved a master of science in advanced nursing practice. This can include the specializations of a nurse midwife, nurse aesthetician, clinical nurse specialist, or healthcare systems leadership.
The MSN degree is the foundation for this program. Students have the opportunity to undergo clinical immersive experiences in preparation for being leaders in a variety of healthcare spheres and settings. Students study health system transformation and also population health throughout the study. All of the classes are in an online format. But, students have face-to-face learning opportunities specifically embedded in their clinical practicum experiences.
---
8. Texas Woman's University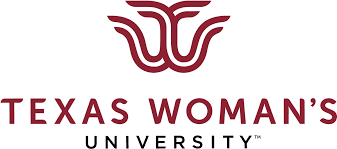 Texas Woman's University offers a Doctor of Nursing Practice (DNP) program for advanced practice nurses interested in improving their practice to expert leadership status. The curriculum ties together healthcare informatics, enhanced clinical practice, and current scientific nursing advancements to prepare nurses to address aging and also complex healthcare systems.
The program is in a hybrid format, including some online coursework meshed with onsite projects and also seminars. The program includes 46 credit hours to complete, including 500 contact hours of clinical work. There is also the requirement of a capstone project for graduation eligibility. The solution-oriented capstone project solves clinical problems. There are two application deadlines and subsequent start dates per year. Additional admission requirements include a letter addressing your personal and professional goals and also two professional or academic references.
---
9. Indiana State University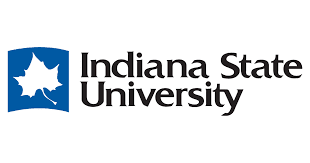 Indiana State University offers a Doctor of Nursing Practice Program that is online. This program has full accreditation. It is for nurses with a master of science degree and interested in a terminal degree. Students must complete 39 credits to graduate, divided between core courses, cognate courses, and also guided electives. Additionally, students take 15 credit hours required for Nursing Scholarship of Practice Courses.
Nursing students have many opportunities to receive financial aid for this program, including scholarships, loans, and also other potential offerings. The core courses include Epidemiology, Health Policy Leadership, Organizational Informatics, and also Analytical Methods. There is no dissertation for this program. However, students must take at least 500 hours of clinical practice under the supervision of a faculty member. Other essential subjects include culturally competent care and also community health planning.
---
10. Texas Christian University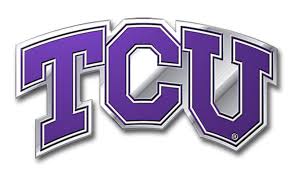 Texas Christian University offers an online Doctor of Nursing Practice (DNP) degree program. This program focuses on innovative and also evidence-based practice. Ideal applicants have a strong foundation in researching outcomes that impact the healthcare sphere. Furthermore, there are different concentrations, including nursing administration and advanced nursing practice.
BSN to DNP Psychiatric-Mental Health Nurse Practitioner DNP-PMHNP
BSN to DNP Family Nurse Practitioner DNP-FNP
BSN to DNP Clinical Nurse Specialist DNP-CNS
BSN to DNP Adult-Gerontology Acute Care Nurse Practitioner DNP-AGACNP
Executive Nurse Leadership & Practice DNP (MSN to DNP)
Applicants must have a master's degree from a fully accredited specialty nursing or nurse administration program with a GPA of 3.0 or above. An in-person interview is also part of the application process. Full-time students can complete the program in two years. However, there is the option of studying on a part-time basis. However, the completion timeline is longer. Furthermore, students interested in teaching at the academic level can take additional courses.
---
Why Earn a DNP?
The healthcare industry does not stand still. It is more like a fast-moving train. And the field needs trained leaders that are problem solvers and also critical thinkers. Those working towards this terminal degree may lead the healthcare lobby or teach the next generation of nurses at an Ivy League School.
There are many good reasons to earn a Doctorate in Nursing Practice (DNP). First, nurses who advance to the doctorate level qualify for pay increases and career promotions. And most program graduates find employment by the end of the program. It is also projected that this degree will only increase in demand.
---
Is the DNP Worth It?
As the discipline of nursing evolves, so do the skills necessary to remain up to date. For example, newer nursing disciplines, like nurse informatics, combine high-level computer skills with healthcare best practices. Nurses in the informatics field are leaders in STEM and can even leave their DNP program to work at a software company if they so desire.
Healthcare must stay up-to-date with technological trends, and there are many career paths with a DNP. We hope this list will guide you on your journey and maybe even provide the deciding factor if you want to take your career to the next level.
---
Related: