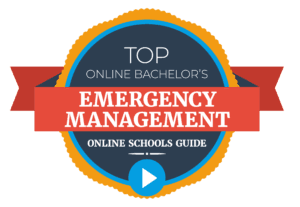 The top online bachelor's in emergency management degree programs offer students a flexible path to earn an undergraduate degree in the field. So you want to become a Firefighter. Or maybe you have hopes of becoming a Fire Marshall, Public Administrator, or even a Health Educator. The Emergency Management bachelor's degree is a great start to any of these rewarding and also worthwhile career paths.
The online Bachelor's in Emergency Management provides students with better opportunities for both career advancement and promotion options. Each online school that offers the Emergency Management degree may have different course requirements. However, many provide a similar well-rounded or comprehensive curriculum for the most part.
The skills taught in these courses will stay with you for a lifetime. Students learn the importance of fire safety, disaster and risk assessment, and also planning for both medical and emergency services. Students also gain knowledge and leadership and management opportunities. Below are the top ten best online bachelor in Emergency Management degrees.
---
How We Ranked the Online Bachelor's in Emergency Management Programs
There are many colleges and universities throughout the states that offer bachelor's in emergency management degrees. To help you choose, we compiled a list of the top online Masters in Emergency Management programs.
---
1. Bellevue University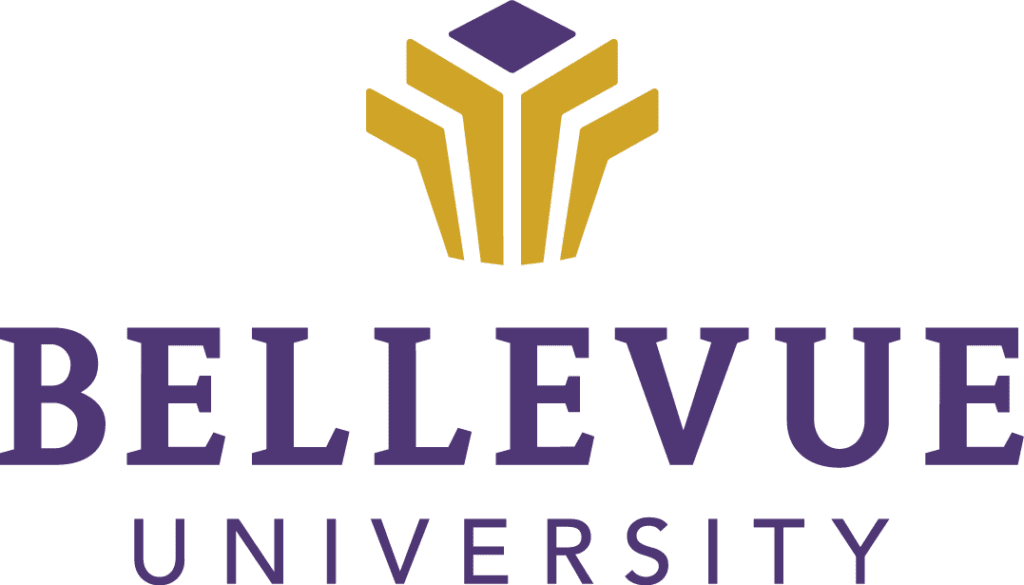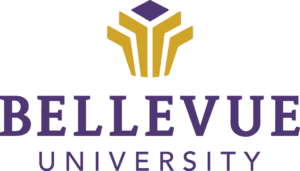 The BS in Emergency Management at Bellevue University offers undergraduates a well-rounded curriculum. It covers the importance of preparation, mitigation, early responses, and also proper recovery approaches. Students will develop knowledge and skills in law enforcement, emergency management services, and also first responder techniques.
The BS in Emergency Management program also prepares undergraduates for ethical decisions in both the public and private sectors. Coursework includes how to deal with real-world experiences, such as Terrorism and Homeland Security, Technology and Communications, Risk Assessment, Legal Issues, and also Strategic Emergency Planning.
Bellevue University offers undergraduate students the option of either an online or in-class cohort program. All classes are four credits each. Additionally, the total program is 127 credit hours, which includes a four-credit Capstone Project course at its end. Courses in the program include Introduction to Emergency Management, Natural Disasters, The National Incident Management System, Terrorism, and also Legal Issues in Emergency Management. Furthermore, Bellevue offers low student-to-faculty ratios and diverse classroom settings.
---
2. Columbia College

Columbia College offers a BA in Disaster and Emergency Management for all undergraduates desiring to enter a career as a firefighter, EMT, or any emergency-related field. The Disaster and Emergency Management program offers a strong knowledge base in disaster and emergency management and homeland security. Students develop skills in areas such as management, planning, communications, problem-solving, decision-making, research and interviewing computer literacy, and also critical thinking.
At the moment, the program is only available online. The course program is a total of 120 credit hours. Courses are only five weeks in length. Furthermore, the university accepts up to ninety transfer credit hours to go toward the BA in Emergency Management degree. Columbia College also has one of the nation's lowest tuition costs for four-year institutions.
As a bonus, students that are current members of the South Carolina State Firefighters' Association have a discount. Qualified students can get a ten percent discount on their first nine credits. The College is among the best online regionally accredited programs, according to U.S. News and World Reports. Additionally, the Emergency Management program has full accreditation from the Southern Association of Colleges and Schools (SACS).
---
3. Kansas Wesleyan University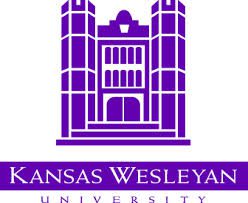 The BA in Emergency Management at Kansas Wesleyan University offers students the option of taking courses completely online, on campus, or in a hybrid format. This program provides theoretical knowledge and practical skills, mixed with a sense of duty to the field to save and protect precious lives.
Students who complete the BA in Emergency Management at KWU will demonstrate leadership and administrative skills. They also understand legal aspects of the EM field, identify actions toward risk assessments, construct emergency planning, and design solutions in case of hazardous situations.
The BA in Emergency Management program is a four-year degree, comprising 42-credit hours of upper-division courses. Possible minors in the course program are Unmanned Aircraft Systems (Aviator or Non-Aviator) and also Criminal Justice. The College ranks No. 8 nationally among the Top 20 Best Affordable programs nationwide. Additionally, it is one of the few Emergency Management bachelor's degrees offered in the state of Kansas.
---
4. Barry University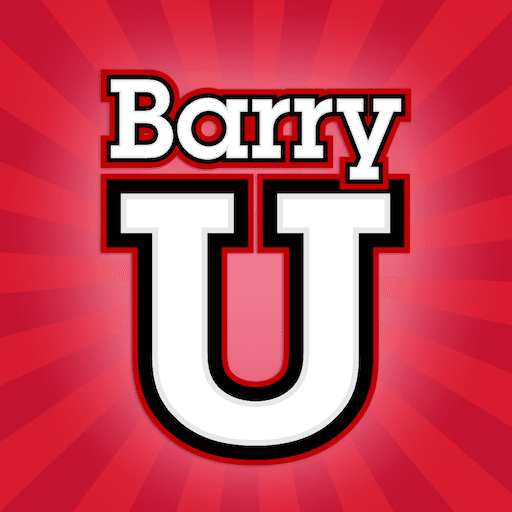 Barry University's BS in Emergency Management offers undergraduates an online degree. It prepares students with the skills, knowledge, and tools to become leaders in the emergency management field. Furthermore, students can specialize in disaster preparation, mitigation, or recovery and response.
Students will learn both leadership and operational skills, and apply them to a variety of emergency systems or scenarios in real-world situations. Coursework in the program will include public administration, health sciences, management, psychology, sociology, criminal justice, and environmental sciences. The total program includes 120 credits; however, Barry University does accept up to 90 credits from eligible students.
The BSEM course at Barry University is recognized by FEMA as a knowledgeable application for career paths such as Homeland Security, Business continuity positions, Disaster-relief assistance personnel, and International Disaster Management. To be eligible for the BSEM program, students must submit transcripts from a regionally accredited high school or college and have at least two years of work experience or be active military members or veterans.
---
5. University of Florida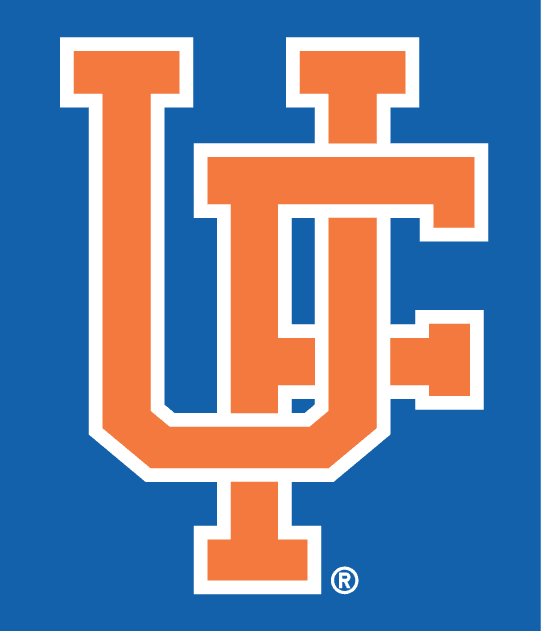 The BS in Fire and Emergency Services at the University of Florida offers students a comprehensive program, designed for the firefighter career field. The training and education curriculum of the Bachelor's degree in Fire and Emergency Services (FES) is taught by the industry's leaders in first response and disaster management.
Students will be skilled in managerial responsibility and leadership servitude while participating in the program. Through the FES program, students will have the option to choose three accredited specializations: the Fire specialization, EMS management specialization, and the Emergency Management specialization. Each is designed to meet students' professional aspirations within the field.
Courses introduced in the program depend on which specialization is taken. For example, the Emergency Management specialization covers courses such as Foundations of Emergency Management, Disaster Policy in Emergency Management and Introduction, and also Emergency Management of Terrorism. In addition to the BS-FES, the University of Florida offers an online Master of Fire and Emergency Sciences Disaster Management through the Rinker School of Construction Management. UF is one of the best online emergency management degrees in the nation.
---
6. Jacksonville State University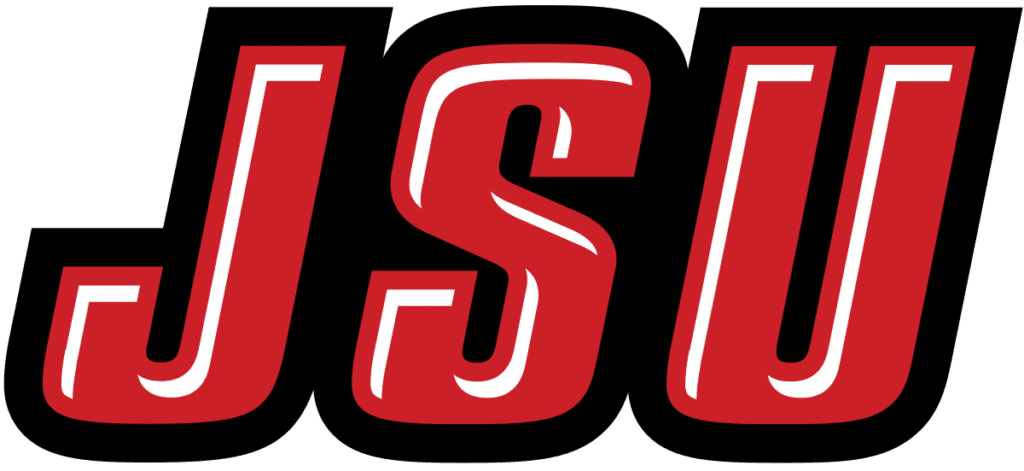 Jacksonville State University's BS in Emergency Management degree program is comprehensive. This degree focuses on fire safety, disaster response, and also risk management. It is program is 120 credits, with thirty required credits toward the major.
JSU's program offers convenient virtual classroom settings, so students can complete coursework at their own pace. Courses include Introduction to Disaster Management, Populations at Risk, Disaster Response, and also Research in Disasters and Emergency Management. There is also a Capstone course that is required to complete the degree. Each course is worth four credits. There is also a minor in Homeland Security offered to students if interested.
Also, JSU offers students graduate-level degree options. They include the MS in Emergency Management and the Doctor of Science in Emergency Management, so graduate students can advance in the emergency management field. The BSEM program at Jacksonville State University is among the best online emergency management degrees in the Nation. Additionally, it has over 600 alumni that have graduated from their Emergency Management degree programs.
---
7. Saint Louis University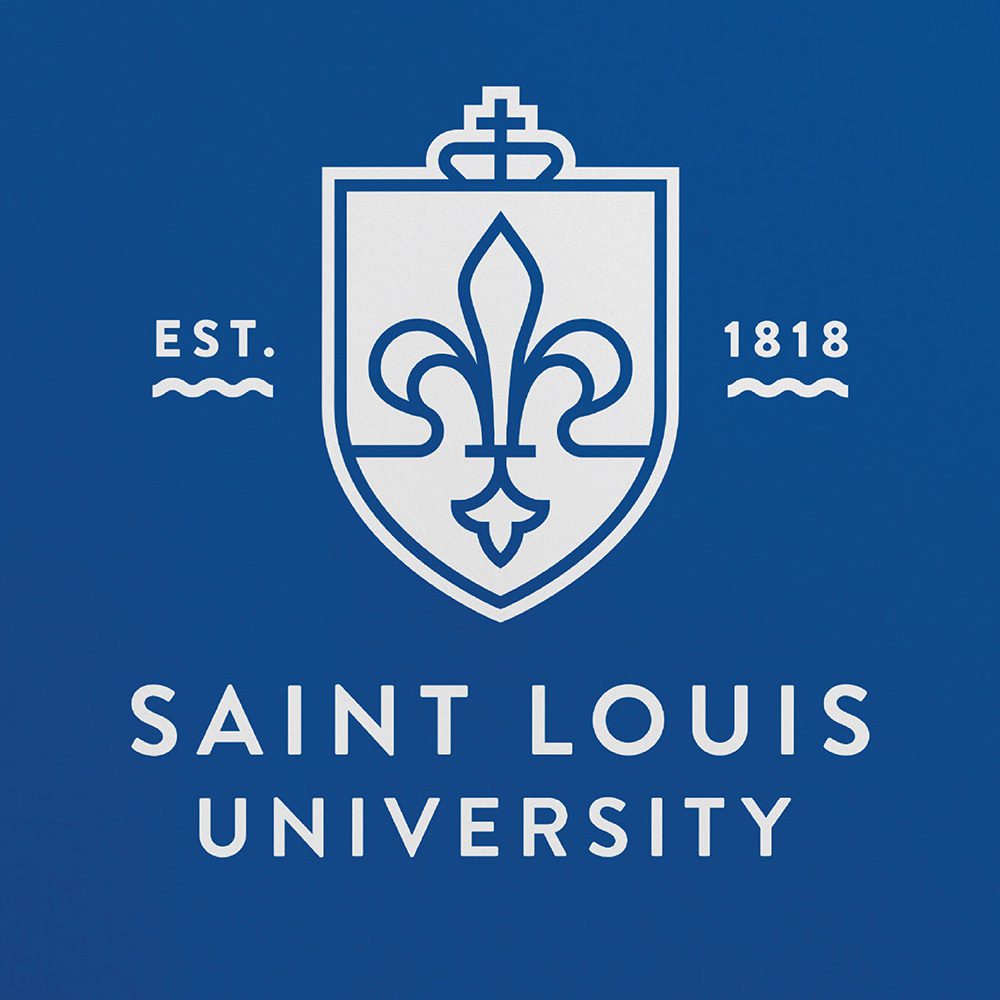 Saint Louis University's BS in Emergency Management is one of the top online degree programs. It is for students interested in a career as emergency personnel or in disaster relief assistance. Undergraduates will learn how to administer aid and medical assistance to victims while being proactive in their communities by providing physical and emotional support.
The comprehensive, multi-disciplinary program is taught by highly trained professionals already working in the field. In addition, the program is recognized by both the Department of Homeland Security (DHS) and the Federal Emergency Management Agency (FEMA). Tuition is affordable. However, scholarships and financial aid are available to all eligible students.
The total program is 120 credits, with 39 credits of core courses. Each course is eight weeks. And there are six start dates for flexibility and convenient class scheduling, specially designed for working professionals. Students must maintain a 2.0 GPA to continue in the program and graduate.
---
8. University of Wisconsin Green Bay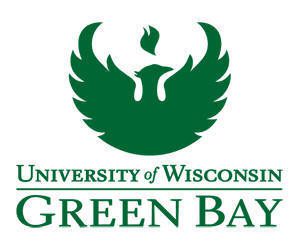 The University of Wisconsin in Green Bay offers a Bachelor's degree in Emergency Management, Planning, and Administration. Students with a background in fire science, response protocol, and also mitigation may find the degree the next level of education. It is ideal for those who have an Applied Associate degree from another regionally-accredited institution. Furthermore, students can transfer up to sixty credits.
The program courses consist of Principles and Practices of Disaster Response and also Operations Management. Classes include Disaster Recovery; Political and Policy Dimensions of Emergency Management, Principles and Practices of Emergency Management, and also Strategic Emergency Preparedness. Each course is three credits and offers a rotating schedule. Four out of five courses are required to earn credit for the BS in Emergency Management degree. However, they may be taken in any order.
Along with an Applied Associate degree, this course program is approximately 120 credits. Thus, students can complete the program in as little as two academic years. The BS in Emergency Management, Planning, and Administration at UoW will prepare graduates for skills such as operational leadership, response protocols, critical analysis skills, and policy and strategic planning.
---
9. Franklin University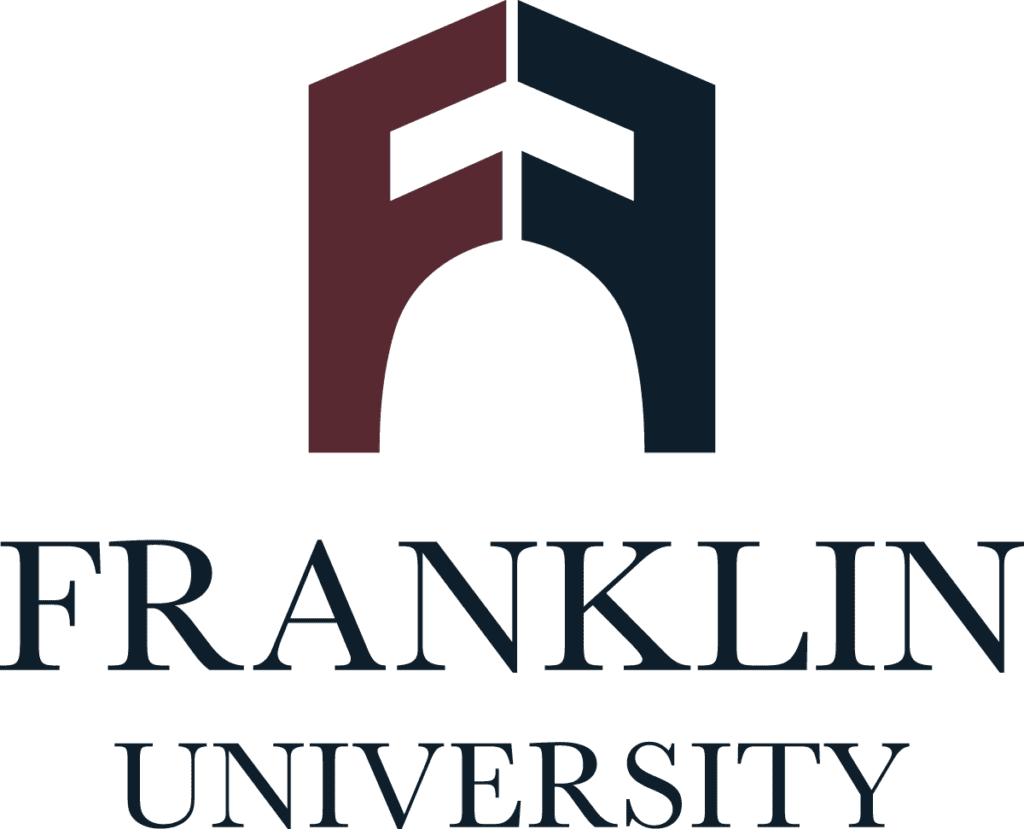 Franklin University's BS in Emergency Management and Homeland Security offers students a fundamental curriculum. This program is ideal for those entering a career as a firefighter, EMS specialist, police officer, or also EMT technician. We all go through difficult times when we could use a helping hand, and each one of these positions need highly trained professionals to be ready for any crisis.
Franklin's real-world educators teach students about crisis readiness, policy implementations, safety and regulations, terrorism, and also mutual-aid partnerships. Students can specialize in innovative thinking, strategic planning, and also emergency response.
Courses in the 120-credit program include evidence-based practice and research, introduction to public administration, government and nonprofit budgeting, and also training and development. This BS-EMHS degree is among the best online emergency management degrees nationwide and is also a transfer-friendly degree. In addition, Franklin U allows students to customize their BS degrees.
---
10. Upper Iowa University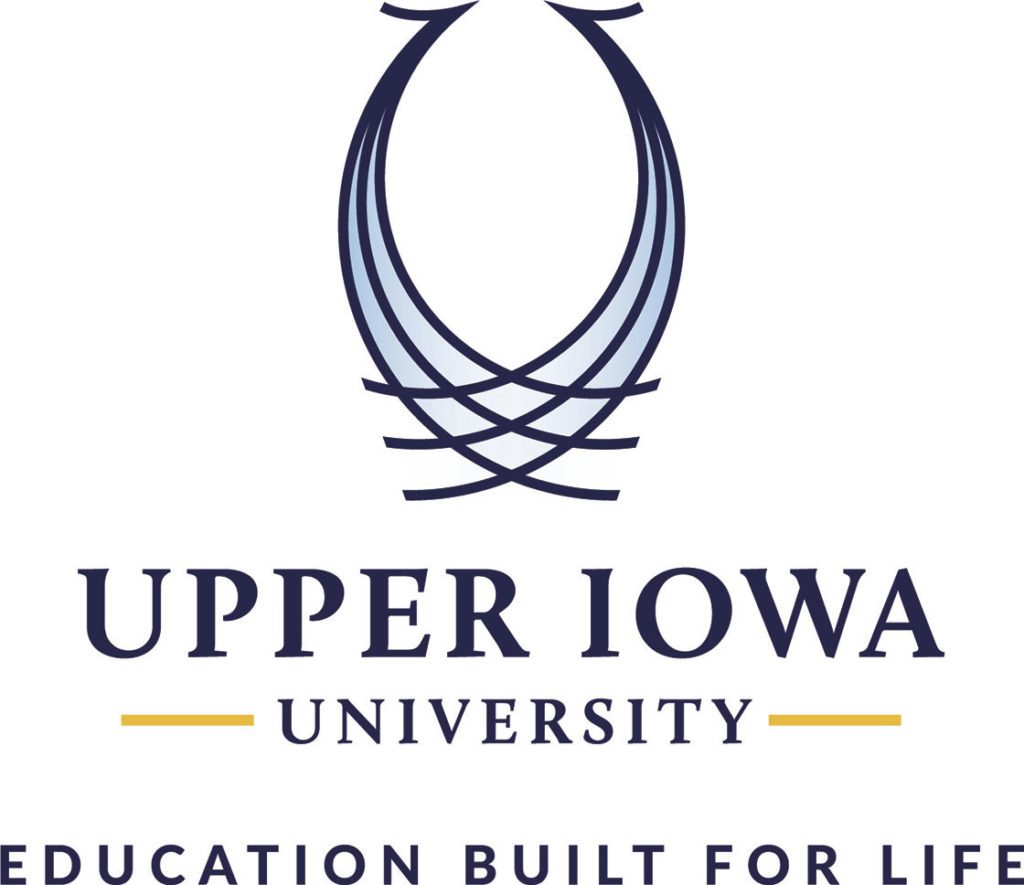 The BA in Emergency and Disaster Management at Upper Iowa University is rewarding. UIU trains students for demanding careers as emergency professionals. It introduces the need for prevention, preparation, response, and also recovery in today's world of uncertain circumstances.
This BA in Emergency and Disaster Management is taught by top experts already working in the field. Instructors integrate theory with practice to better prepare students when they enter the emergency personnel field. Courses cover areas such as Disaster Response and Recovery, Emergency Management and Mitigation, Emergency Preparedness Planning, and also Ethics of Public Service.
Students will learn to understand, manage, and mitigate both the physical and human consequences of all types of disasters that affect our world today and in the future. Upper Iowa University is a military- and transfer-friendly institution, providing over seventy degrees, both online and on campus.
---
What is Emergency Management?
Emergency Management professionals are the true heroes and are also in desperate need. People who choose a career path in Emergency Management know the importance of having the right training and also education to help those in need.
Whether you train to become a Fire Chief on the front lines or a doctor that cares for victims, this career can change your life. Emergency Management professionals must prepare for any crisis or disaster. And this training makes a difference in a person's life.
Career Opportunities for Best Online Emergency Management degrees
Below are just a few career paths for graduates with a Bachelor's degree in Emergency Management.
Police Officers
Unless there is a fire, police officers are almost always the first to show up in a crisis or emergency situation. When people call 911, it is the police that put their lives at stake.
They work, not only to protect and serve, but also to educate people on how to react to a crisis without harm. Unfortunately, they do occasionally get a bad reputation because of injustice actions from both sides of the line.
Firefighters
These professionals are true heroes. They work in the midst of flames, hot temperatures, and also chaos. Moreover, they save lives, property, and also memories.
ER Doctors
Saving lives is the main focus of doctors. Whether it is in the ER or on the table.
Emergency Medical Servicemen
These workers make sure you have the best care before heading to the hospital. This training is essential and needs to be highly valued.
Ambulance Dispatchers
These professionals provide help to people as fast as they can. Therefore, they need to know the fastest routes and also the best roads to get the EMS technicians to you as quickly as possible.
Government Crisis Workers
Federal Government personnel such as DHS, FEMA, and also DOT professionals are the crisis helpers in the background. So, individuals affected by a disaster notice their presence more than others. However, they are evenly as important.
---
Related: