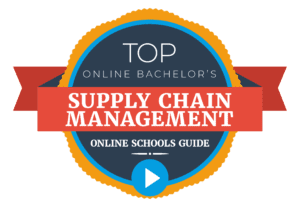 The top online supply chain management bachelor's degrees offer an affordable and flexible path for working adults to earn a degree. A Supply Chain Management bachelor's degree trains students to work in one of the fastest-growing industries.
Supply Chain Management (SCM), also known as Logistics, has been around for quite some time. However, the term was first used in the 1980s, beginning our logistics transformation age.
SCM is the process of planning, implementing, and also controlling the supply chain to provide the best customer service efficiently. Any business that sells goods in the US deals with managing its supply chain. This particular field is growing very quickly, and there are also many great jobs in the sector. As a result, the Supply Chain Management degree programs have also increased over the past decade. So, if you have an interest in this exciting field, check out our list of the top ten online Supply Chain Management Bachelor's degrees.
---
How We Ranked the Top Online Supply Chain Management Bachelors Degree Programs
The editors at Online Schools Guide found schools offering online bachelor's degrees in Logistics and Supply Chain Management. Then, based on cost and reputation, we ranked the programs.
---
1. Colorado State University Global


CSU Global's Operations Management and Supervision online bachelor's degree program offers an inside look at the complexity of working environments in organizations and businesses worldwide. Undergraduate students learn efficacy and efficiency in manufacturing processes and also how to improve organizational performance within a corporation. Courses include finance, leadership, strategic and critical thinking, decision-making, and business governance.
This specialization in Operations Management and Supervision is a fifteen-credit program. Most students pair the specialization with a Bachelor of Science in Project Management, Business Management, or Organizational Leadership. Additionally, CSU provides students with the option of monthly start dates, an accelerated degree, and military tuition benefits to those eligible. CSU Global's Online Bachelor's Programs for Veterans is one of the Midwest's best online logistics degree programs.
Highlights: 15 credits specialization, military-friendly, accelerated degree.
---
2. Oregon Institute of Technology


The BS in Operations Management at Oregon Institute of Technology offers students a degree for those with managerial and applied problem-solving abilities. This Operations Management degree is a 180-credit-hour program. It addresses productivity, quality assurance, operation logistics, and supply chain management issues. Foundational courses are in accounting, economics, and financial management. Additionally, all students in the program learn SCM leadership, technical, communication, and organizational skills.
Furthermore, students can also choose coursework to simultaneously earn a Six Sigma green belt certification. Program graduates have a solid background in business law, ethics, and globalization to create a well-rounded curriculum in operations management. So, this program prepares students for employment and graduate programs such as the MBA and MIM options. Additionally, Oregon Tech's BS in Operations Management has specialized accreditation from the International Accreditation Council for Business Education (IACBE).
Highlights: 180 credit hours, exceptional faculty and staff, accredited program.
---
3. Southern Wesleyan University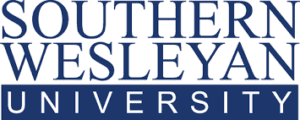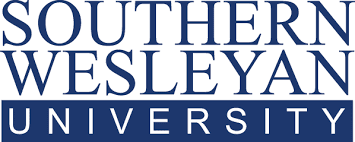 Southern Wesleyan University offers an online BS in Business Administration (BSBA) with a Supply Chain Management focus. This degree teaches students accounting, statistics, economics, finance, human resource management, and marketing. The courses are only seven weeks in length, and the total program is 120 credits. The BSBA in Supply Chain Management offers a well-rounded curriculum with hands-on experience, problem-solving techniques, and servant leadership principles for the undergraduate student.
This degree in Supply Chain Management at SWU provides Christ-centered strategies to all degrees and programs available. The concentration is for those interested in managing processes and materials, who know how to develop analytical and problem-solving skills and enjoy organizations' planning and coordination functions.
Highlights: 120 credits, strong skillset, self-paced courses.
---
4. University of Alabama at Birmingham


The BS in Industrial Distribution at the University of Alabama offers an online program with two concentration options. Students can choose to focus on Engineering or Medical Equipment & Supplies. The degree program consists of 106 credit hours of instruction that most students complete in four years. This curriculum prepares undergraduates for careers in business industries such as General Electric and other manufacturing plants.
Courses in the program offer insight into leadership, innovation, and entrepreneurship in the business industry. Additionally, the BS in Industrial Distribution provides 24/7 technical support to all students and a community of faculty instructors from diverse backgrounds. Scholarship opportunities are available to those who are eligible. The BS-ID undergraduate degree is AACSB accredited and fills the high demand of the career industry in Industrial Distribution.
Highlights: 106 credits, 4-year program, two concentration options.
---
5. Embry-Riddle Aeronautical University


Students can earn an online BS in Logistics and Supply Chain Management at Embry-Riddle Aeronautical University.
This program prepares students with advanced knowledge and skills for problem-solving and decision-making, solutions for warehousing, and distribution and transportation operations. The core courses in the program include Statistics with Aviation Applications, Marketing, Principles of Purchasing, Transportation Principles, Management of Air Cargo, Advanced Professional Logistics, and Principles of Supply Chain Management.
The ERAU program is 120 credits and incorporates a strong foundation of course material to differentiate students as leaders in the field. Furthermore, students can participate in the program through online learning, in-person, or video conferencing. In addition, ERAU offers military education benefits for service members, veterans, military dependents, and military spouses.
Highlights: 120 credits, 21 core courses.
---
6. Northern Arizona University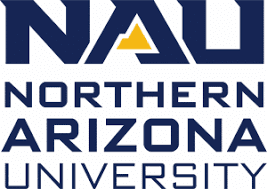 An online BAS in Logistics and Supply Chain Management at Northern Arizona University offers students a solid curriculum based on the fundamentals of logistics. This program covers the areas of global logistics, sustainable logistics, network analysis and design, information technology resources, and strategic logistics. Students must complete a minimum of 112 credits to graduate. The foundation program consists of 64 units of general coursework from an accredited AAS program. However, up to 75 credits may transfer. Then students complete 21 units in the BAS Logistics and Supply Chain Management Specialization, 18 units of basic BAS requirements, and also 9 units of liberal studies courses.
The BAS-LSCM program prepares students for business success and provides real-world experience throughout each course. Furthermore, the NAU faculty understands logistical applications and encourage students to apply their skills to the business workplace. Additionally, the BAS-LSCM degree program has ACBSP accreditation and is among the best online supply chain management programs nationwide for affordability.
Highlights: ACBSP accredited, devoted faculty, minimum of 112 credits.
---
7. University of Massachusetts – Amherst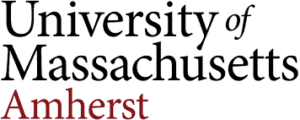 The University of Massachusetts at Amherst offers undergraduates the online BBA in Operations and Information Management program. This degree prepares students for employment in the business sector or to advance their education. The curriculum includes topics of business processes, such as quality assurance, demand planning, supply chain management, transportation and logistics, and staffing.
The Amherst Operations and Information Technology program is an AACSB-accredited degree that offers affordability and flexibility. Students must complete at least 120 credits to graduate. These include 34 core credits. The BBA-OIM is among the best online logistics degree programs in the state of Massachusetts. Many students majoring in the program find employment in specific production and distribution industries. For example, graduates find workforce planning management, scheduling, enterprise resource planning, production, inventory control, and product design positions.
Highlights: 120 credits, AACSB accredited, up to 75 transfer credits accepted.
---
8. Saint Leo University Online


Saint Leo University has an excellent online Bachelor of Arts in Business Administration (BABA) in Logistics program. This degree consists of an intensive curriculum with several specializations to choose from. These concentrations are Logistics, Management, Marketing, Project Management, and Technology Management. Courses in the program include subjects of logistical processing in civilian and military organizations, examination of cargo transportation, distribution and purchasing, and quality management and improvement.
Students learn skills and knowledge for critical thinking. In addition, they learn about diverse populations, which include different belief systems and the operation of physical systems. Internships are also available to qualified students. SLU has provided academic excellence to over 16,000 students worldwide and is one of the largest and best online supply chain management programs throughout the nation. The SLU alumni are in over fifty countries in the world.
Highlights: 120 credits, specializations available (24-36 credits), finish in two to three years.
---
9. Ball State University


Ball State University's BS in Logistics and Supply Chain Management program is for students looking for career advancement in highly demanding jobs. The program provides an interdisciplinary curriculum, with courses relevant to today's logistics and distribution processes. Students that give personal attention to detail, have good decision-making skills, and conduct analysis of raw materials will find the BS in Logistics and Supply Chain Management degree to be a worthwhile education.
Required courses may include Simulation, Modeling, and Optimization, Manufacturing Planning and Control, and Global Logistics and Transportation Management. Internship classes are also a part of graduation requirements. In addition, this program at Ball State University has a 100 percent placement rate of graduates. Students in the program prepare for career paths such as logistics and distribution managers, procurement managers, inventory planners, quality control analysts, and transportation solutions analysts. Many job positions in the logistics field provide salaries close to $100,000 per year. Additionally, Ball State has accreditation from AACSB.
Highlights: 120 credits, career advancement courses.
---
10. Brenau University


Brenau University's BBA in Operations Management prepares graduates for employment in SCM. Students learn skills to analyze organizational structure, innovate to improve processes, create policies and procedures to become more efficient in the field, manage people and systems in more effective and ethical ways, and develop ideas for organizational growth. Furthermore, students can complete the BBA in Operations Management in only four academic years, and the program is entirely online.
This degree at Brenau University is also ACBSP Certified and provides many job placement opportunities to graduates. Brenau has a low student-to-faculty ratio, creating a unique learning environment between students and professors. The BBA in Operations Management allows undergraduates to ease into an MBA program more productively if they so choose to.
Highlights: ACBSP accredited, low student-to-faculty ratio, 4-year program.
---
What Is Supply Chain Management (SCM)?
SCM manages the flow of goods and services from one area to another, including logistical and operational processes that transform raw materials into products to sell or use.
This field includes product development, sourcing, production, logistics, and even IT systematics. Furthermore, supply chain professionals develop and implement supply chains to be both efficient and economical for all their uses.
---
What Is the Job Outlook for Supply Chain Management?
Most logisticians start their careers in business, supply chain management, process engineering, and also industrial engineering fields. To continue up the corporate ladder, many top-ranked managers will need to have at least a Bachelor's degree with some logistical or engineering background.
A degree from the list above helps working professionals earn promotions and reach their ultimate career goal in the supply chain management field. According to the Bureau of Labor Statistics (BLS), the logistician position will grow twenty-eight percent (28%) from 2021 through 2031.
---
What Is the Salary for a Supply Chain Manager?
The median salary for a professional in a logistics job is $77,030. Furthermore, the range of pay for this field is from $45,000 to $122,000. Listed below are the industries that pay the most.
| Industry Employer | Salary |
| --- | --- |
| Federal Government | $88,710 |
| Management of companies and enterprises | $78,660 |
| Manufacturing | $77,740 |
| Professional, scientific, and technical services | $76,840 |
| Wholesale trade | $63,930 |
BLS wages for logisticians in the top industries.
---
What Jobs are there in Logistics or Supply Chain Management?
Below is our list of the most promising career options for those with a logistics or supply chain management degree, along with their job descriptions, requirements, and also medium salaries per year.
Industrial Engineers – Bachelor's degree plus two or three years experience, devise efficient systems that integrate workers, machines, materials, information, and energy to make a product or provide a service. $88,020
Production Managers – Bachelor's degree and several years in the field, responsible for establishing and communicating long-term vision and strategic plans for their product or portfolio. $105,480
Cost Estimators – Bachelor's degree. Cost estimators collect and analyze data to estimate the time, money, materials, and labor required to make a product or provide a service. $65,250
Inventory Managers – Bachelor's degree plus three years exp., optimize inventory control procedures and inspect levels of raw materials, packaging materials, and completed Goods, $52,000.
Distribution Managers – Bachelor's degree plus five years exp., location on the front lines of quickly getting products to the customer. Most essential job functions within Logistics. $40,000
Manufacturing Managers – Bachelor's degree, up to five years exp., overseeing the production of goods and services to ensure the organization runs as smoothly as possible. $45,000
Of course, with a Master's Degree in Supply Chain Management, you can advance your career even further!
---
Related: