What is Supply Chain Management?
Supply Chain Management (SCM) is the production, distribution, and shipment of products. Professionals in this field are responsible for containerization, sustainability, and product delivery. Without supply chain managers, our economy would collapse. You can impact a variety of challenging positions in this field.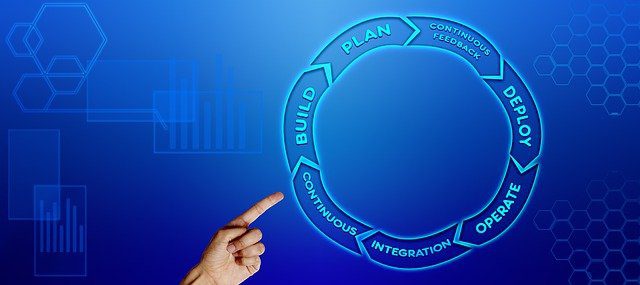 Careers with a Bachelor's Degree in Supply Chain Management from an Online School.
Business Administration is a massive career field that spans many disciplines and job positions. From a corporate CEO to a real estate agent, there are tons of opportunities to start a rewarding and successful career. Supply Chain Management falls under the Business umbrella and can be pursued as a degree by itself. You may not have heard of this field, but you'll be surprised to know the various opportunities that are available once you earn your degree. There are many career paths with a Bachelor's in Supply Chain Management.
Data Analyst
Data analysts play a considerable role in supply chain management's daily operation and success. Without reliable data, supply chain managers would not implement the best strategies to move products efficiently. Analysts will provide customers with data-driven results, and there are many job openings in analytics.
Purchasing Agent
In this role, you are responsible for buying products or services for the business to use or resell. Purchasing agents must have excellent attention to detail, and they evaluate the cost and quality of the products for delivery. Agents must make the right decisions promptly because delivery delays could be devastating to the organization.
Transportation Director
The main goal of a supply chain is to get the products into the customers' hands. Transportation directors are tasks with ensuring the smooth travel of both inbound and outbound products from the distribution center. You may handle transportation costs, budgeting, and negotiation of contracts.
Logistics Analyst
Every business is concerned with how they can operate more effectively with less cost. As a logistics analyst, you will identity or recommend any optimizations or improvements. You will also keep a database that keeps organizes your input, so ongoing process improvement is implemented.
Supply Chain Consultant
Many companies depend on foreign distribution centers to supply their products. As a supply chain consultant, you will manage a variety of different companies, and provide them with the best practices to streamline their processes.
Storing and Distribution Manager
In this vital role, you'll be in charge of maintaining the operations of the product warehouse. Daily responsibilities include interviewing and training warehouse personnel, developing safe warehouse measures, and overseeing the distribution operations.
Production Clerk
As a production clerk, you will ensure a smooth workflow between departments and ensure tasks are completed according to schedule. Other responsibilities include managing the delivery and assembly of supplies or expediting the flow of materials. Exceptional communication skills, organization, and working with urgency will make you a good fit for this role.
Project Manager
Project managers are an integral part of a successful supply chain management team. They are responsible for the day-day operations and maintaining healthy client relationships. Project managers ensure the job is completed on the agreed time frame and budget. These roles are usually for someone who has a lot of successful work history and wants to be in a leadership position. Some project managers have Bachelor's Degrees in Project Management but many are earning a BA in Supply Chain Management with a project management certification.
Supply Chain Sales
If you don't want to be on the front lines managing the operations, a career in supply chain sales could be for you. You will manage various accounts, and outsource work to third-party vendors for the best cost. You'll have to have close attention to detail and organizational skills to follow up with multiple accounts simultaneously.
Procurement Manager
As a procurement manager, you will decide the most cost-effective method to acquire products from another company. Whether you choose to buy or rent the products, procurement managers must assess the cost-effectiveness of the purchase. Detailed research of several companies is required to find the best deal for your company. You will present a complete contract that both sides agree upon, and it's essential to keep a great relationship with the supplier to ensure future business.
Supply chain management is a recession-proof career. People will always need products and services, and you will play a vital role in this process. Every part of the globe depends on products to be delivered on time, undamaged, and for the least expense possible. Organizations rely on these professionals to profit from creating the most efficient processes to ship, receive, and store products. With a Bachelor's Degree in Supply Chain Management, you can find a rewarding, lucrative, and challenging career. There's no doubt that you will love going to work each day!
Related:
Top 10 Online Supply Chain Management Bachelor's