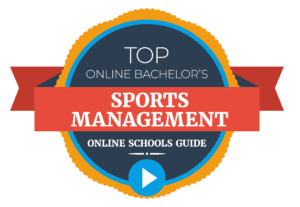 The top online bachelors in sports management have many career options for those who want to understand the business of Sports. We all know that the Sports industry is one of the most economically booming enterprises throughout the world.
Even with stadiums getting a hit due to the ongoing pandemic, the need to watch or play sports from the comfort of home is still a popular pastime. The Bachelor's Degree in Sports Management is the right choice for any student who is preparing to enter the sports industry or hold a management position within the sports trade or business.
Below are our top 10 Online Schools for Bachelor's in Sports Management. These schools will provide students with the right skills and knowledge of the business of sports and understand how to play a leading role in managing a sports team, league, or even be a part of a national sports association. The online schools on this list offer many career opportunities for graduates who are looking for entry-level positions within the sports management field.
---
How We Ranked the Online Bachelor's in Sports Management Programs
The editors at Online Schools Guide found schools offering online Online Masters in Sports Management. Then, based on cost and reputation, we ranked the programs.
---
1. University of Florida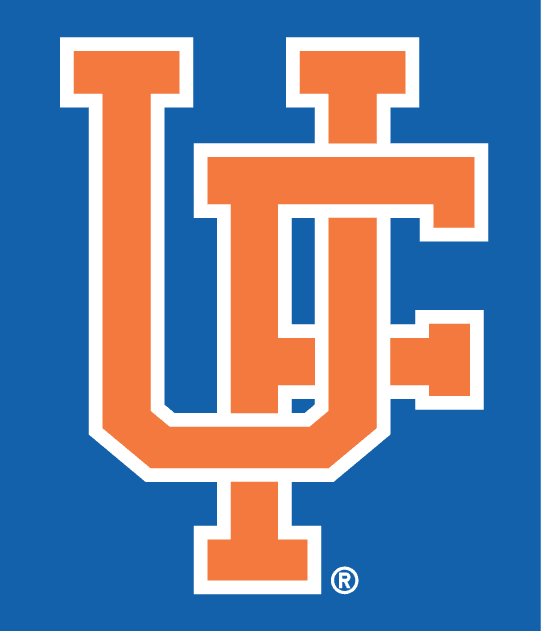 University of Florida's BS in Sports Management program offers undergraduates the skills and knowledge to work professionally in a variety of areas in the sports industry. The course curriculum will include Sport and Society, Sports Facility Design and Management, Sports Marketing, and a Business Finance class. An internship will also be part of the bachelor's degree as well as several electives, such as The Legal Environment of Business and Entrepreneurship.
The program is designed to equip students with fundamental concepts of management, marketing, finance, and the law as it relates to the sports enterprise. UF online provides the same academic excellence from instructors as due the on-campus students receive. UF online also ranks at #4 for the best online Bachelor's program, according to US News and World Report for 2020. As a student at UF, undergraduates can receive access to exclusive career services to help them reach their ultimate goal of a successful career path. 
---
2. University of Louisville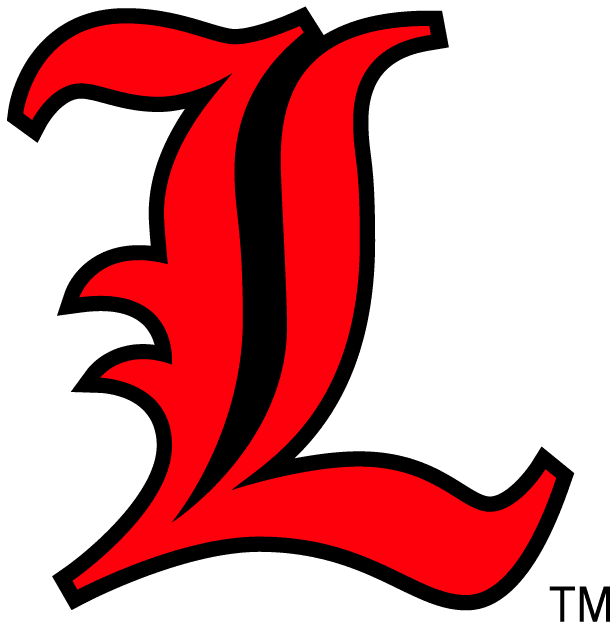 The BS in Sports Administration program at the University of Louisville provides a fully online option to students looking for a degree that will boost their sports business career and the skills to become leaders in the field. The program offers an accelerated option, in which courses are eight weeks long while helping students balance their studies and personal life. The BS in Sports Administration program is an accredited degree with 123 credits, which students can complete in a matter of three to four years.
The Online bachelor's degree in Sports Administration is offered by the College of Education and Human Development at Louisville. Courses in the program will include sports marketing, financial and economic management, coaching, and administration concepts. The sports program will also offer flexible learning and provide personal attention and elective courses to match the student's interest in the sports field. Louisville offers over forty-five degrees and certificates. Most programs are available 100 percent online. The sports administration degree is one of the best online sports management degrees in the nation.
---
3. University of Minnesota Crookston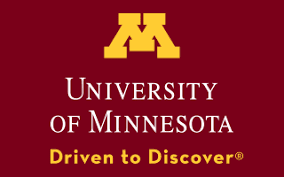 The BS in Sports and Recreation Management program at the University of Minnesota in Crookston offers undergraduates an online, accredited degree. The program is based on an interdisciplinary curriculum, focused on courses in sports marketing, health and wellness, coaching, athletic administration, and facility management. The four-year program will prepare students for career opportunities as either professional Coaches, Athletic Directors, or health and wellness professionals.
The bachelor's degree will also prepare graduates for careers from professional leagues to community action programs. The sports and recreation degree offers accreditation through the Accreditation Council for Business Schools and Programs (ACBSP) as of 2020. Students have the option to receive an online minor or certificate in Sport & Recreation Management as well. Other than Crookston, the University of Minnesota has college campuses in Duluth, Morris, Rochester, and Twin Cities. The University offers thirty-five majors, with 16 available online.
---
4. Wilmington University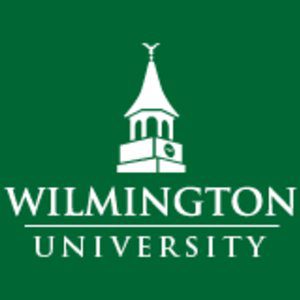 Wilmington University's BS in Sports Management program will prepare students for an exciting career in the sports and business industries. Graduates will be able to find employment in areas such as marketing and media relations, facilities management and fundraising, or coaching and team operations management opportunities. The BS program's curriculum provides hands-on experience with a combination of academic excellence, making it one of the most affordable programs in sports management in the region.
There are also a variety of internship opportunities for career advancement within the community around Wilmington University. Internship options include pro football, basketball, baseball, and hockey teams involvement; as well as connections with Division I collegiate programs and regional nonprofit sports and recreation programs. The BS in Sports Management at Wilmington offers the student forty courses equaling a total of 120 credit hours. The sports management degree can be done faster by transferring credits from an associate degree, or related degree or certificate. The BS in Sports Management program is one of the best online sports management degrees offered throughout the nation.
---
5. Concordia University St Paul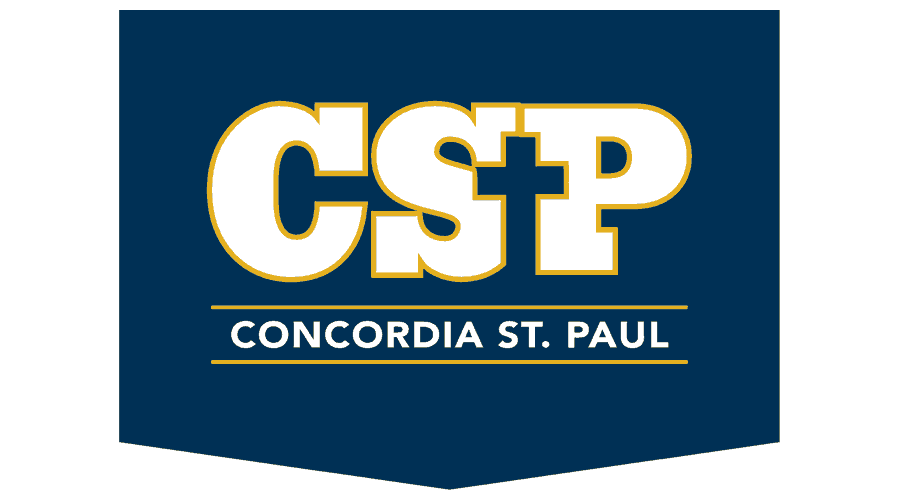 Concordia University's BA in Sport Management program prepares undergraduates for a rewarding career in the sports industry that is rapidly growing. The curriculum of the Sports Management degree will focus on the core concepts of business, sports theory, and kinesiology. Students will also learn the connection between business and sports theory, as well as have numerous opportunities to bring together theory into practical applications.
Students who graduate with a bachelor's degree will more than likely find employment in the career paths as facility management professionals, sport marketing specialists, or fitness center management. The sports management program is forty-five credit hours that will go towards the student's four-year degree. Each course is approximately seven weeks long and is available completely online. CSP graduates with a BA in Sports Management degree are among one of the highest salaries from colleges and universities in Minnesota.
---
6. Davenport University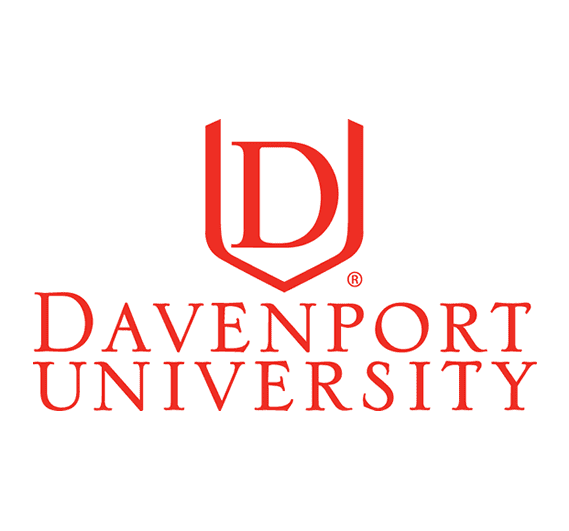 The BBA in Sport Management program at Davenport University prepares students for a variety of positions in sports management, including leadership opportunities in both organizations and businesses in many industries. The degree is available online or at the W.A. Lettinga Campus in Grand Rapids. The sports management degree provides a business aspect to the curriculum and offers the flexibility to find employment in the sports industry while earning your four-year degree.
Students will acquire strong skills in accounting, marketing, finance, economics, IT systems, and statistical knowledge. Students study the global sports industry, marketing and advertising, and special event operations. Classes may also include esports, sponsorship, sports analytics, and law. The last assignment for students will be taking a capstone project. The capstone allows the student to choose their final career path between sports or business.
---
7. McKendree University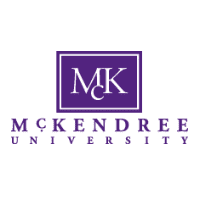 McKendree University's BBA in Sport Management program offers undergraduates a degree that will prepare them for academic success and intuitive training within the sports industry. The curriculum includes studies in economics, the social environment of sports business, financing, operations of facilities, and the marketing and managing of events. An internship is also included in the program. The flexible online course format allows students the option to take either one or two classes at a time during an eight-week period.
Career opportunities in the sports management program will help graduates to find employment in areas such as fitness centers, community organizations, sports-related businesses, or any sports facility with managerial positions available. To complete the BBA in Sports Management program, students must complete an Internship. In 2020, McKendree University among Illinois' ranking of the "Best Online Colleges for 2020."
---
8. Grand Canyon University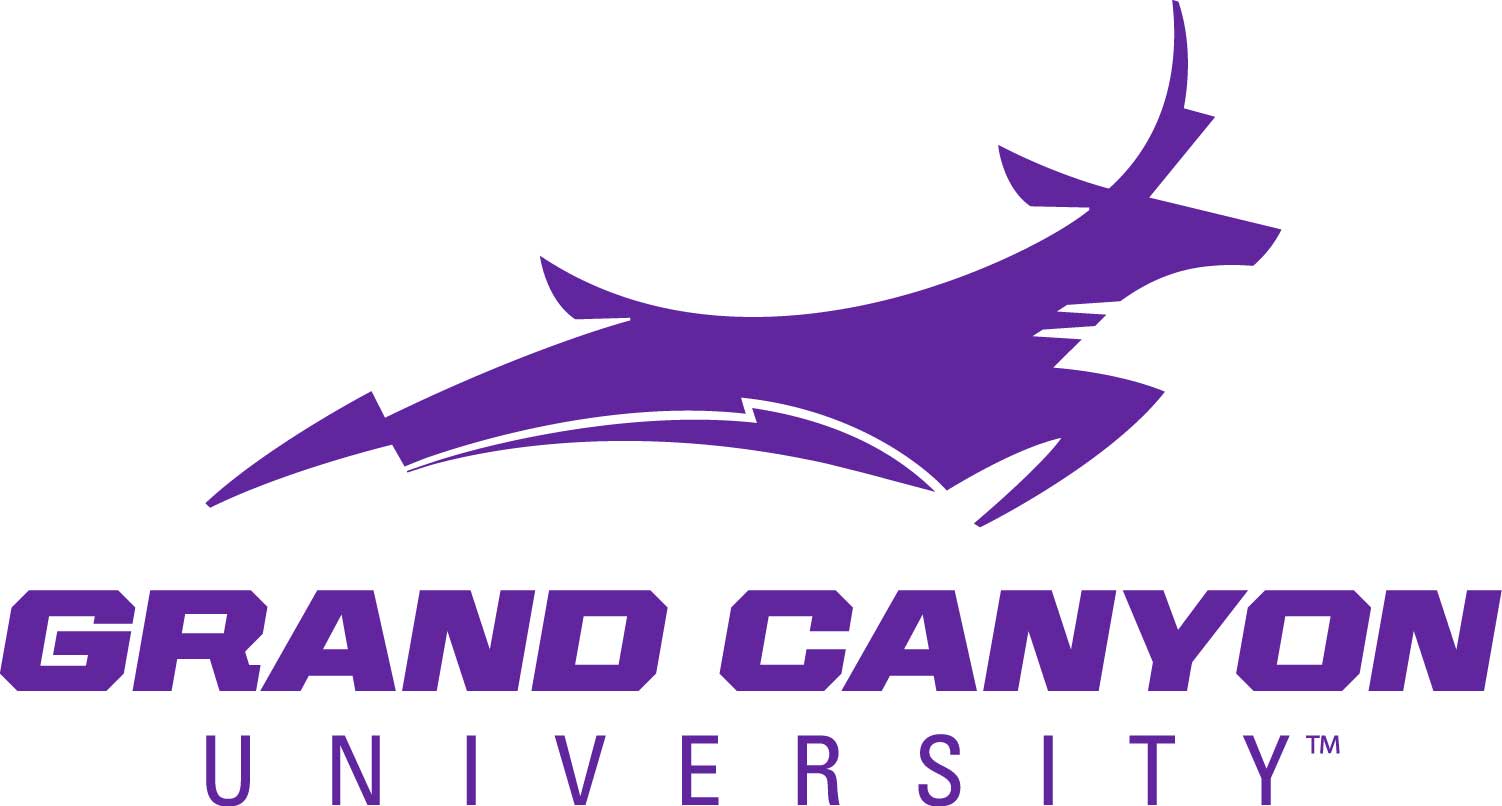 The BS in Sports Management degree at Grand Canyon University is among the best online sports management degrees offered nationwide. Coursework for the program includes sports event planning, accounting, finance, sales, marketing, management, and economics. The program provides a broad perspective on the sports industry, making it open to students interested in any type of sport and in a variety of workplaces within sports management.
Graduates of the program will be well-prepared in finding work at any level, whether the work is for the amateur, collegiate, or professional sports levels. The sports management program at GCU offers specific field knowledge of sports, including generalized business skills such as critical thinking and problem-solving. The BS in Sports Management is part of the Colangelo College of Business at GCU, which provides the guidance graduates need in deciding what type of careers to pursue once they finish. The total program is 120 credits and fifteen weeks in length if on-campus or eight weeks online. 90 credits are transferable.
---
9. University of Iowa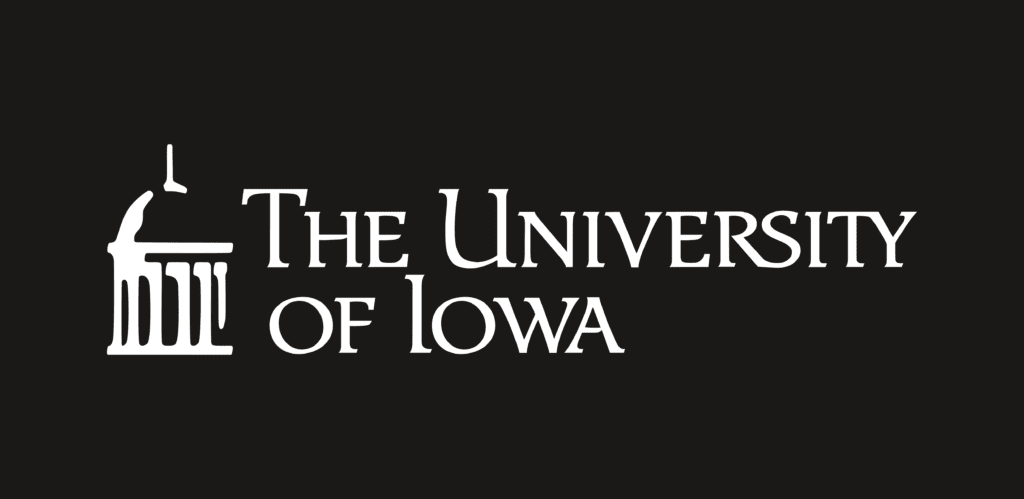 University of Iowa's BS in Sports and Recreation Management program is among the best online sports management degrees available to sports enthusiasts and working professionals in the sports industry. The four-year program offers a wide range of concentrated areas of interest such as business studies, coaching, and sports instruction, entrepreneurship, and interscholastic athletic/activities administration.
The BS degree in sport and recreation management curriculum is an accredited program, sponsored by the Department of Health and Human Physiology. The program includes twenty-seven credits of foundation courses, nine credits of field experience, and twelve credits of concentration classes; for a total of 48 credits.
Students can choose either the guided field experience opinion or the independent field experience option. The University of Iowa also offers internship opportunities as part of the bachelor's degree. The faculty at UI is among the best nationwide for academic achievements. 
---
10. Toccoa Falls College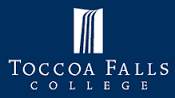 Toccoa Falls College offers a BS in Sports Management program to undergraduates that will prepare students for leadership opportunities in the growing industry of sports. The program provides a Biblical-based perspective, which courses will equip students in the knowledge of sports and business practices within the sports community.
Students will learn skills essential to the sports market while developing biblical characteristics in becoming Christian leaders of servitude, as they uphold strong ethical and moral standards while working with sports organizations, the media, and sports events. The BS in Sports Management at Toccoa Falls College is among the best online sports management degrees in the region and nationwide. The program is a four-year degree, which credits may be eligible from an accredited college or university.
---
The Career Path for the Best online Sports Management degrees
The Sports Career field has many areas to find employment. Some graduates with a degree in sports management will find a variety of entry-level jobs in sports. However, there may be other positions that require advanced education, such as a master's degree. Here are some of the possible careers for sports management graduates.
Sports Merchandising
Sports merchandising specialists have the responsibility to sell team-related products, such as jerseys or mugs. Other sports merchandising roles may include buying products, keeping track of sales, or promoting material through brochures or websites.
Guest Relations
Guest relation management oversees the overall experience for the guests. They may sort through suggestions or feedback, as well as receive complaints. Guest Relations managers seek to make sports enthusiasts' experiences as welcoming as possible.
Sports Marketing
The sports marketing career is one of the most often pursued by graduates of a sports management degree. Choosing this career path allows graduates to put their skills and knowledge of the industry to the test, including their passion for marketing altogether.
Sports marketers use their knowledge through both traditional and digital marketing techniques to entice public interest and strengthen the team's image, including overall sales.
Event Planning
Sports management graduates may find employment in coordinating events within a sports organization. People with organizational or time management skills may find the sports management degree fulfilling task as event planners.
The career of event planning is having the capability of communicating and being detail-oriented. Event planners work hard to provide an exciting and unforgettable game-day experience for every person involved.
Athletic or Sports Administration
Athletic or sports administrators have the responsibility to check last-minute details, including overseeing everything that goes on within the sports organization. Sometimes athletic administrators will need to make tough decisions in regard to the staff, equipment procurement, or fundraising.
---
What Can I Do with a Bachelor's in Sports Management?
The Sports Industry is one of the largest commodities with economic growth in the United States. There are many career avenues to dive into as a graduate of a sports management degree. Sports Management itself has roots in the entertainment business, as well as financial institutions and athletic organizations.
How Much Can You Make with a Bachelor's in Sports Management?
The salaries of sports management graduates have risen over the past decade and continue to expand, especially with esports making an impact on the online gaming community. Having strong business skills and good sports knowledge will provide graduates with higher salaries as they enter the sports management field.
Sports Management Jobs
Going into Sports Management can provide a variety of opportunities for employment. A sports Management career will also offer a person an exciting career path while working along with major players in the sports industry, including working directly with athletes, sports organizations, and top coaches for the NFL, NBA, NHL, or other sports associations.
Some even work behind the scenes in the marketing aspect of it or as a promoting agent. Whatever your career path is, one thing for sure is how you get there. The first step is to have some work experience and graduate from an accredited four-year degree program in Sports Management.
What Classes Do You Take?
The courses taken in the sports management program may vary on which college or University one enrolls in. A bachelor's degree in sports management may offer courses in sports financing or related topics, ethics in sports, event planning, and studies related to the legal aspects of sports.
Leadership and management courses will also be on the curriculum list for the sports management program.  The four-year program will prepare students for entry-level positions in a variety of areas.
Those with some professional experience going into the program may advance further quickly compared to other graduates. For example, graduates with a bachelor's degree in Sports Management may land a job position as a coaching teacher at a local High School or positions with the Parks and Recreation departments in a city. Other possible career paths may be at a sporting goods business as a sales representative or a sports facility manager.
---
Sports Management Degree Jobs
There are many more positions and career paths of a graduate with a bachelor's in sports management can do. Here is a short list of other possibilities in the sports industry for those in the business of sports.
Some may require more work experience than others. However, this is just a look at where a student can put their right foot forward throughout the sports industry.
Professors of sports management
sports lawyer
Facility director
Sales manager
Athletic director
Promotions manager
Marketing consultant
Event coordinator
Sports commissioner
Contract negotiation manager
---
The Duties of a Graduate with a Sports Management Degree
As there is a wide range of positions available in the sports management field, the tasks and duties of each job will vary. Some may expect a candidate to oversee business productions or operations for a sports team, league, or organization.
Other positions may include negotiating contracts, creating a sports organization's budget, engaging in press conferences, scheduling sports events, and tracking ticket sales. Other intensive duties or tasks may vary for advanced degrees, such as the Master's programs in sports management. Sports management degree jobs at the bachelor's level are usually available as entry-level positions.
---
Professional Sports Organizations
The sports industry shows no sign of slowing down. In fact, each year there is more continued growth, including being one industry that has constantly stayed competitive over the decades. As a graduate of a sports management degree, it may be wise to investigate joining or at least associating with one of the top professional sports organizations.
There are several types of professional sports organizations to get involved in, it just depends on what your area of expertise is. Here is some information on professional sports organizations and what they may offer a graduate with a bachelor's degree in sports management or sports administration.
Sports Marketing Association
Sports Marketing Association – known as the SMA, this organization is a private, non-profit organization, dedicated to bringing together professionals, academicians, and students for the purpose of creating, implementing, and distributing sports marketing knowledge through social media outlets and other related career opportunities.
North American Society for Sports Management
North American Society for Sports Management– NASSM supports and assists working professionals in career fields such as sports, leisure, and recreation. The purpose is to promote, stimulate, and encourage sports management development by studying, researching, academic writing, and professional development of sports.
National Association of Collegiate Directors of Athletics
The National Association of Collegiate Directors of Athletics- NACDA is the largest association in the States for collegiate athletic administrators. It provides an intern program to students working towards a degree in sports management or some form of leadership management course.
National Association of Collegiate Women Athletics Administrators
National Association of Collegiate Women Athletics Administrators– NACWAA is designed to empower women who are applying their studies toward athletic administration careers. The organization provides networking, mentoring experiences, and educational courses for members who join. They also offer four leadership development programs that focus on women graduates working hard to become successful in their career athletics.
---
Related: