There is a growing demand for skilled engineers over the past decade. According to the Bureau of Labor Statistics, the career outlook for engineers is projected to increase by 4-6% from 2018 through 2018, depending on which concentrated field in engineering is chosen. There are several specializations within the engineering field that students can find work in. Some engineers will become civil engineers, where they work to design, build, or repair roadways, bridges, airports, and structural buildings. Others may find the need to become mechanical engineers, focusing on research and development while working from the office. Whatever you feel your calling is, when it comes to engineering there are many career opportunities that can take you there. The first step is training.
Colleges and Universities provide the means for the education needed to reach your career goal in the engineering field. Basic instruction of engineering can be done by receiving a certificate from a trade school or community college. They will provide the foundational courses, such as mathematics and science classes needed for the Bachelor's degree in Engineering. Next step is earning a BS in Engineering. It is just as important to choose the right school as it is to decide on the right concentration within engineering. Below are the top 10 Engineering Bachelor's Online schools for 2020. Each provide a short summary of the credits required for completion, the concentrations offered, the affordability to attend, and the top rankings and accreditations that makes them the Best. Now it is up to You to choose which one will fit your engineering goals.
1. University of Southern Mississippi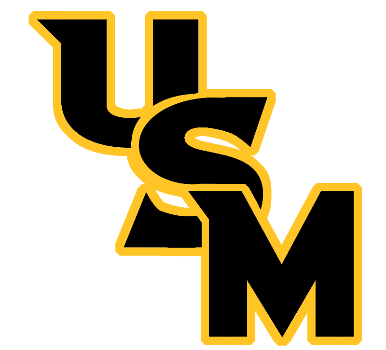 University of Southern Mississippi offers a BS in Industrial Engineering Technology program. This degree is designed for students that are ready for a highly motivated career field. The program is a diverse curriculum, providing both technical and management skills, including critical thinking and problem-solving techniques. The degree requires fifty-one credits of core instruction and twenty-four to thirty-seven additional required credits. The program is career-oriented, offering several opportunities for advanced learning toward graduate school. Courses in the BS in Engineering will cover areas such as quantitative reasoning, production and inventory control, digital graphics, engineering economics, and logistics concepts. In addition, several management-level courses are required to graduate. The BS Engineering program at Southern Miss is accredited by ABET and the Southern Association of Colleges and Schools of Commission on Colleges (SACSCOC). The program is taught by highly educated professionals working in the field. The University is Military-friendly and is among the best online undergraduate engineering degrees nationwide.
Program Highlights: 51 credits, Online, renowned faculty, ABET accredited, military-friendly, 95% of graduates are employed within a year, affordable tuition.
2. Tarleton State University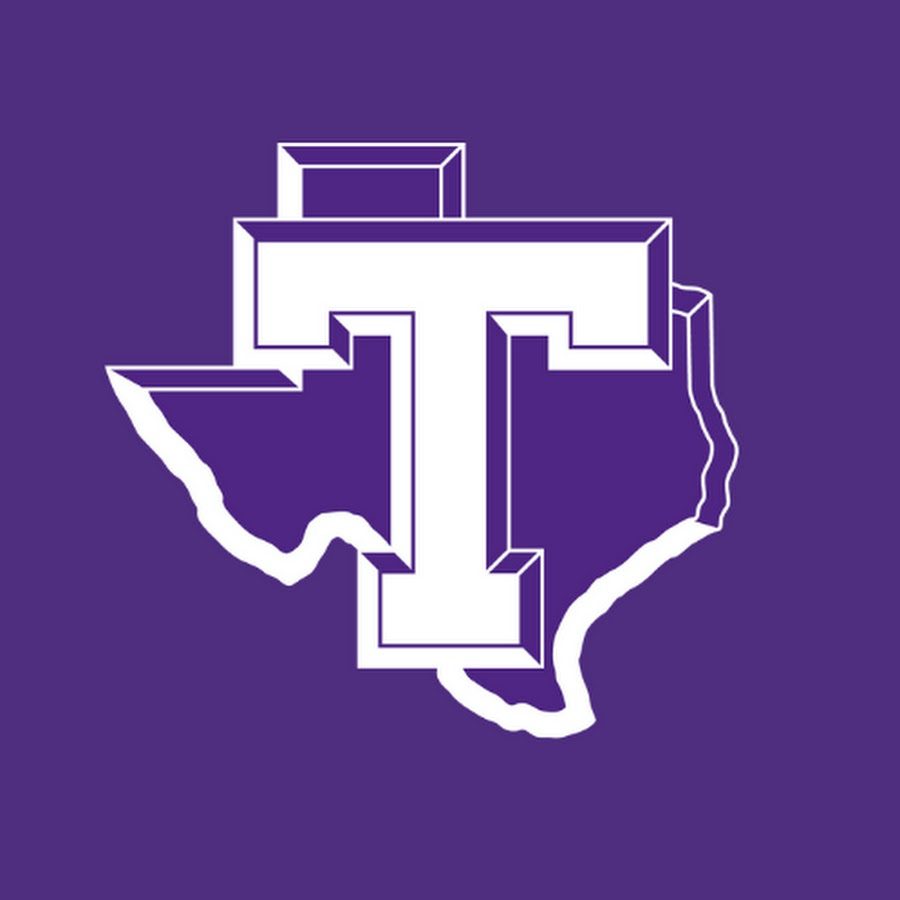 The BAAS in Manufacturing and Industrial Management at Tarleton State University offers a 120-credit hour program that has the capacity to be completed in less than four years. Students who have skills in manufacturing, construction, and safety management are well-prepared to take on this degree. The engineering degree also provides a flexible course schedule, allowing students to learn at their own pace. Courses in the BAAS in Manufacturing and Industrial Management program will prepare students for the technical training and work experience needed for a career in Engineering. Students can transfer up to eighty-four credits from any regionally accredited and approved institution or university. The BAAS program is available online, as well as campuses in Fort Worth, Midlothian, and Waco, Texas. Students are required to have completed their TSI assessment and earned a cumulative score of 2.0 GPA or higher. The program is accredited by the Southern Association of Colleges and Schools Commission on Colleges (SACSCOC).
Program Highlights: 120 credits, 4-year plan, transfer credits accepted, top accreditations and rankings.
3. Eastern New Mexico University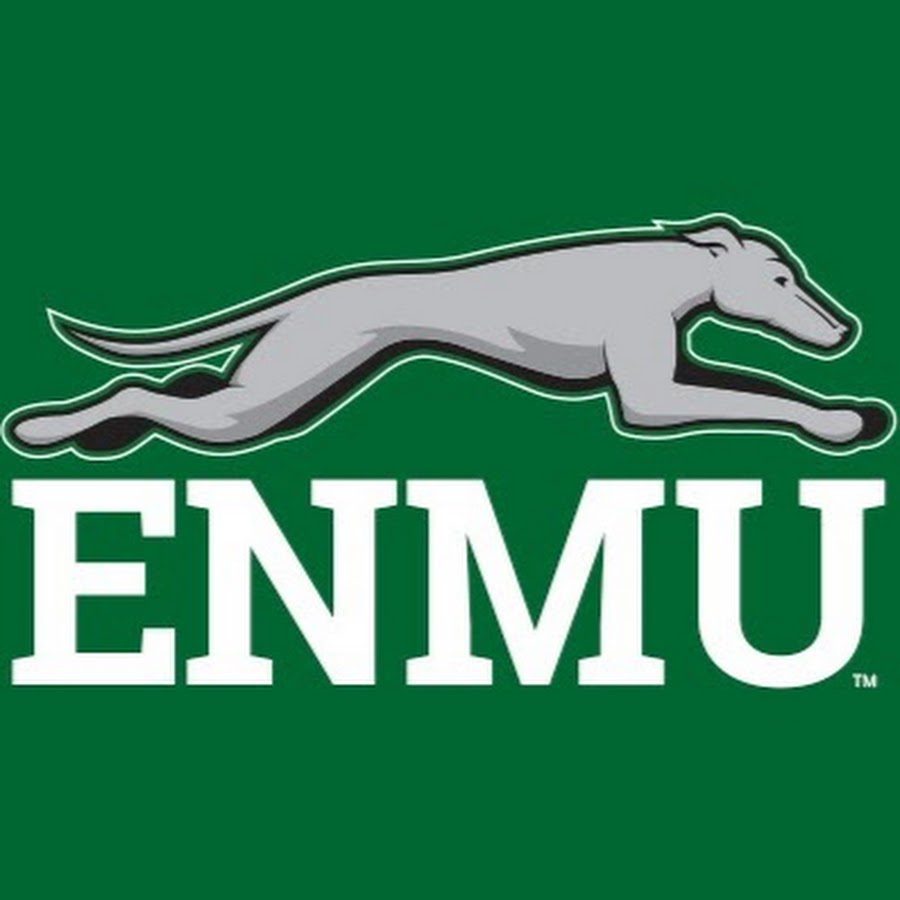 Eastern New Mexico University offers students two options towards an undergraduate degree in engineering. Students may choose from the BS or BAAS in Electronics Engineering Technology program. The bachelor's degree will provide the knowledge and experience needed to become successful in the engineering field. The 120 credit curriculum will cover application skills in computer technology, research and development, and manufacturing and testing. Both the BS and BAAS programs are designed for working professionals familiar with the EET profession and have a strong mathematical background in solving problems in regards to design, electrical circuits, and systems. Students must finish a primary concentration, as well as the secondary concentration to graduate from the undergraduate program. The faculty instructors are highly trained specialists who currently work in the EET field. Students will complete the engineering degree with a sense of achievement and be well-prepared for a career in electronics engineering technology. The college offers several top rankings, including one of the best online engineering degrees available throughout the nation.
Program Highlight: 120 credits, two concentrations, career-ready, top rankings.
4. Florida International University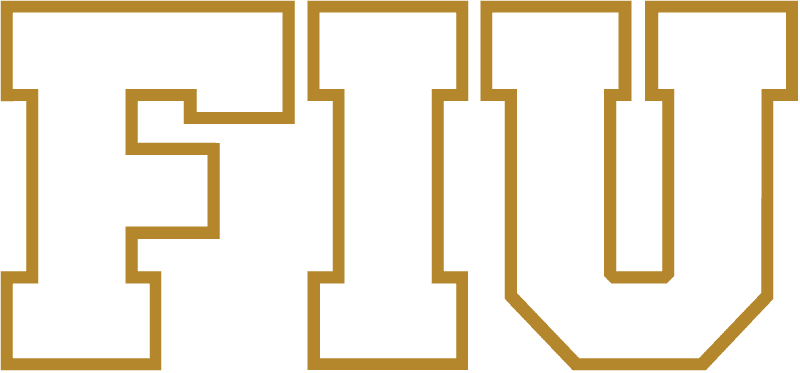 Florida International University's online Bachelor of Science in Engineering offers two concentrated tracks: the Computer Engineering track and the Electrical Engineering track. Each program will offer an innovative curriculum, full of practical instruction of technology that is useful in any engineering field or business industry. However, they do differ in some aspects. The Computer Engineering track will train students in hardware architecture, software engineering, hardware-software integration, signal and image processing, instrumentation and filter design, and computer networking. Whereas the Electrical Engineering track will cover areas such as electronics and electromagnetism, nanotechnology, power and energy systems, communications, controls, bio-engineering and computers. Each program provides up to fifty core credits as part of the 128 total. Both concentrations are 128 credit hours and come with an affordable tuition rate. The undergraduate engineering programs provide start dates in the Fall, Spring, and Summer semesters. To enter into the programs, students should be well versed in basic principles of computer engineering and advanced mathematics.
Program Highlights: 128 Credit hours, 50 core credits, 3 start dates each year.
5. Western Carolina University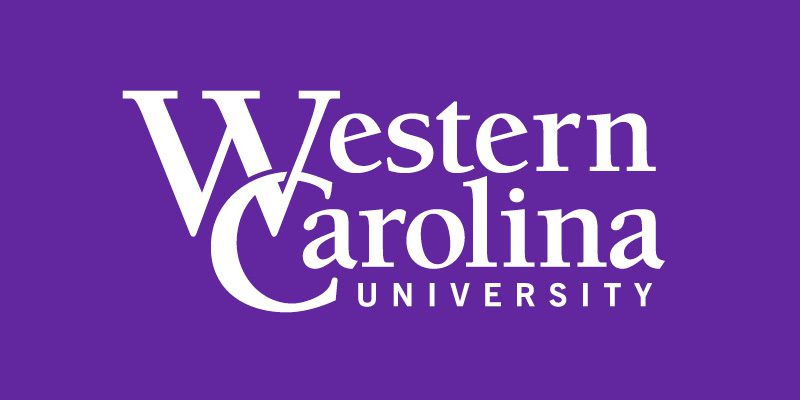 Western Carolina University's BS in Engineering Technology Operations is an online program, designed for students with a career goal in either business or the engineering field. Courses in the program will instruct students in knowledge of current industry principles, safety measures, and technical operations for advancing in the field. Students will learn important analytical and communication skills needed to become successful in the Engineering Technology career. The ETO program is offered as a four-year degree and available on a part time status. Graduates of the ETO program can partake in technology courses at three of the off-campus sites in Asheville, Hickory, and Spindale. The BS in Engineering Technology Program with a concentration in Technical Operations requires a total of 124 total hours to graduate; including 42 hours in Liberal Studies. However, the ETO concentration program at WCU is not accredited by ABET.
Program Highlights: 124 credit program, 4-year program, part time status.
6. Colorado Technical University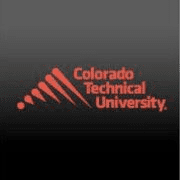 Colorado Technical University offers a BS in Computer Science program, designed for students with a background knowledge of computer programming and computer software. The degree offers the option of two engineering specializations: the Cybersecurity Engineering track and Software Engineering track.The cybersecurity engineering curriculum will provide comprehensive knowledge of how a computer's software works, including design and development of different levels and types of computer software. However, the software engineering curriculum will explain how to build computer software solutions through computer programming with the use of algorithmic techniques. The introduction of theoretical and practical knowledge, methods and processes, and skills are discussed. Each BSCS degree is 183 credit hours, consisting of 51 general education credits, 88 computer science credit hours, and 44 credit hours of the concentration of choice. The BSCS programs are offered online and at the Colorado campuses. CTU is accredited by the Higher Learning Commission. CTU provides an affordable tuition rate; however, CTU does offer grants and scholarships to all eligible students of the BSCS program.
Program Highlights: 183 credits, majority of credits in computer science courses, 2 engineering concentration tracks, career-oriented degree.
7. Bemidji State University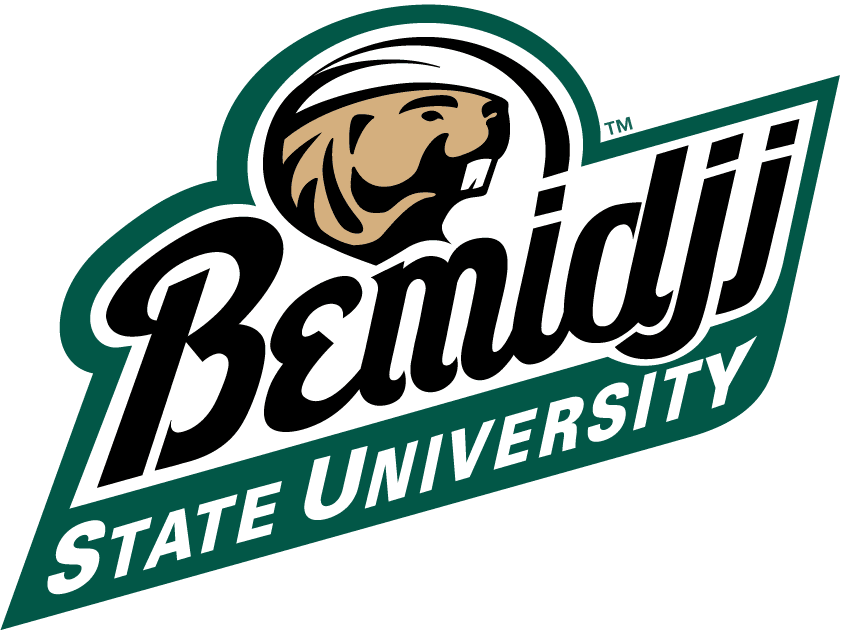 Bemidji State University's BAS in Applied Engineering program offers students a clear path to careers in manufacturing, construction, distribution, and business industries. The curriculum provides a web-based distance delivery format with instruction in applied engineering concepts and applications. Courses include 15 common core credits, 21 engineering credits, and four elective credits. The program is a total of seventy-eight credit in length, with up to thirty-eight transfer credits accepted from an accredited institution. Forty upper level credits must be taken to complete the program. To be qualified for the program, students must have obtained an associates degree or certificate from a technical college. However, you can complete some of the required technical courses at BSU. The Bemidji State University is named as a top-tier Midwest university by the U.S. News and World Report. The college has over 65 undergraduate programs and 14 graduate programs for working professionals to guide them toward a successful career. BSU provides over 100 student clubs and organizations for students to participate in.
Program Highlights: must have earned a certificate or graduated from a two-year technical college, highly accredited, concentrated degree.
8. Arizona State University

At the Arizona State University there are several Bachelor's degrees in Engineering available to undergraduate students. The BS in Engineering programs will help students in preparing for career-oriented goals and research opportunities to graduates. The engineering specialization programs available are cybersecurity engineering, computer systems engineering, industrial engineering, biomedical engineering, and software engineering. The BS programs will teach students how to apply strong principles of engineering, opportunities in entrepreneurship training, and provide knowledge of life sciences for the wellbeing of humanity. The courses in the BS in Engineering programs will depend on which concentration is chosen. However, some basic courses may include computer science, informatics, aeronautics, probability and statistics, software and data management, and business analytics. Some BSE programs are available as accelerated programs, making it an easy shot to the Master's degrees in Engineering. ASU provides over sixty engineering organizations for students, including student societies.
Program Highlights: several concentrations, accelerated programs, 60+ clubs and organizations, Accredited programs.
9. Eastern Kentucky University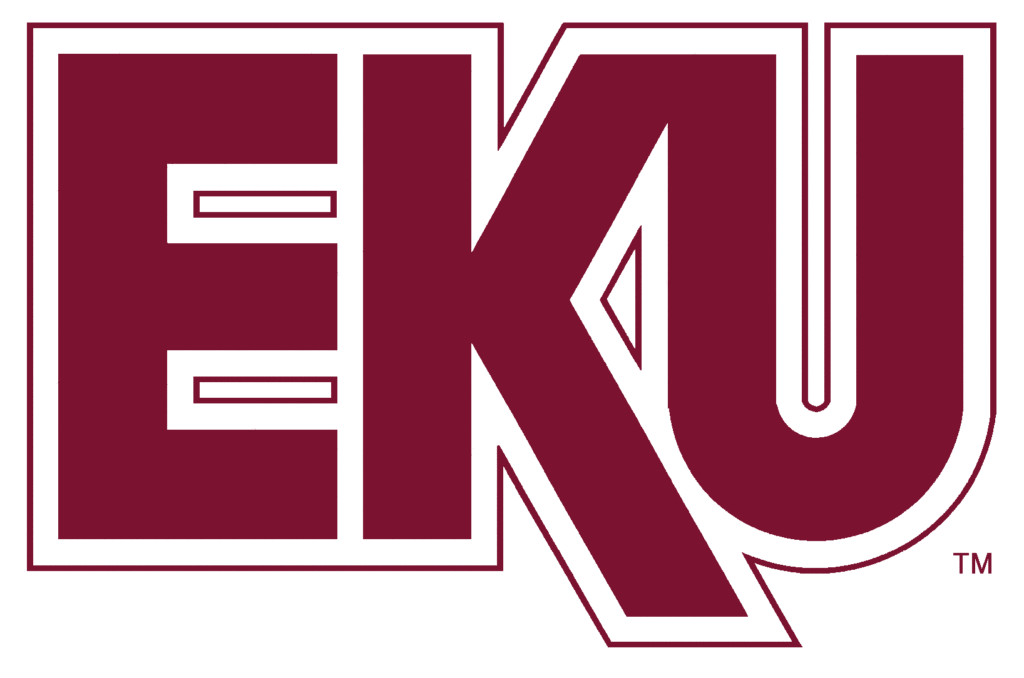 Eastern Kentucky University's BS in Fire Protection and Safety Engineering Technology offers to students a fully online, comprehensive program, focused on leadership building and educates students in the latest, cutting-edge science and technology in fire safety education. The 120-credit hour curriculum offers eight-week courses and introduces studies such as Fire Behavior & Combustion, Fire & Emergency Scene Operations, Fire protection, Hazardous Materials, and Disaster & Community Fire Defense Planning. EKU is a Military-friendly school and is one of the most affordable Universities in the state of Kentucky. The University also accepts up to 90 transfer credits, allowing students to complete the BS program in two to three years. Students of the program are taught by nationally-renowned instructors and the program ranks high by U.S. News & World Report for one of the best online undergraduate engineering degrees. Graduates of the BS in Fire Protection and Safety Engineering Technology program can find employment as a fire protection and prevention systems designer, building inspector, fire safety director, insurance company consultant, industrial safety specialist, or fire protection technician.
Program Highlights: 120 credits, fully online, affordable tuition, Military -friendly University, generous transfer credits accepted, 8-week classes, regionally accredited.
10. Thomas Edison State College

Thomas Edison State College offers the Bachelor of Science in engineering in three concentration options. Students can choose to advance in studies of either Electronics Systems Engineering Technology, Nuclear Energy Engineering Technology, or Nuclear Engineering Technology. Each BS degree program will provide credit hours up to 126, consisting of sixty general education credits, fifteen electives, and 45 to 51 core studies from the chosen specialization track. The course program requires that students take eighteen credits from upper division level courses. All BS in engineering programs provide students with Intellectual and practical skills, civic engagement, and diversity; however, the core credits will differ on the specialization track. For instance, the BS in Electronics Systems Engineering Technology program provides courses in computer hardware, avionics, instrumentation and control, and communications. All BS in Engineering degrees offer accreditations from the Engineering Technology Accreditation Commission of ABET. Thomas Edison State College is one of the best online engineering degrees throughout the Nation.
Program Highlights: up to 126 credit hours,18 areas of interest, highly accredited, advanced mathematics required. 
---
Career Outlook for a Graduate from the top 10 Engineering Bachelor's Online Schools
So, you decided on the right program from the best college that will give you the most successful engineering career. Now, let's talk about what positions are out there for a graduate with a BS in engineering. Engineers with a BS degree have the opportunity to work within a variety of areas. Depending on which specialization that was taken in college will determine your eligibility to be hired for a particular position in the engineering field. Here is a list of possible career choices for engineers to apply their skills toward. Information provided from the BLS.
Aerospace Engineers– be able to design aircraft, spacecraft, satellites, and missiles. Employed by manufacturing plants, R & D corporations, or the federal government. Average pay rate is $116,500 annually.
Civil Engineers– design, build, and supervise infrastructure projects and systems. Employed by building construction agencies, local or state governments, or engineering services. Average pay salary is $87,060 annually.
Biomedical engineering– combine engineering principles with medical sciences to design and create equipment, devices, computer systems, and software. Most are employed by medical equipment and supplies manufacturing companies, and research and development life sciences companies. Average annual salary is $91,410.
Environmental Engineers– uses principles of engineering, soil science, biology, and chemistry for developing solutions toward environmental problems that occur. Many find employment from engineering services and corporations. The average annual salary is $88,860 per year.
Software Developers– though not listed as engineers, the job is similar to what defines the engineering position. They work to create applications or systems for computers or other devices. Employed by computer systems services, software publishers, and manufacturing corporations. The average salary is $105,590 annually.