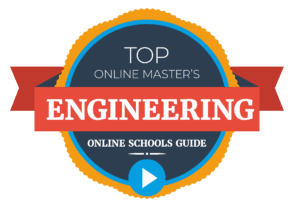 The top engineering master's online degrees offer working professionals a flexible way to earn a degree and also advance their engineering careers. Did you earn a bachelor's degree in engineering? Now what? Many graduate students may find work right after completing their undergraduate degrees. And if that's the case with you, then great!
However, this does not always work for some. Many employers of businesses or companies hiring engineers look for applicants that can supply more than just a four-year degree. In addition, employers may require prospective candidates to obtain a master's degree in engineering, along with a concentration in a particular emphasis or focus.
Doing so will complement not only the BSE degree, it will provide the graduate with better chances toward promotions and higher salaries within the Engineering industry.
---
How We Ranked the Online Engineering Master's Degree Programs
The editors at Online Schools Guide found schools offering online Engineering master's degree programs. Then, based on cost and reputation, we ranked the programs. Below shows the top engineering master's online schools. Some additional factors are class sizes, affordability, accreditations, rankings, and credit hours.
---
1. North Carolina State University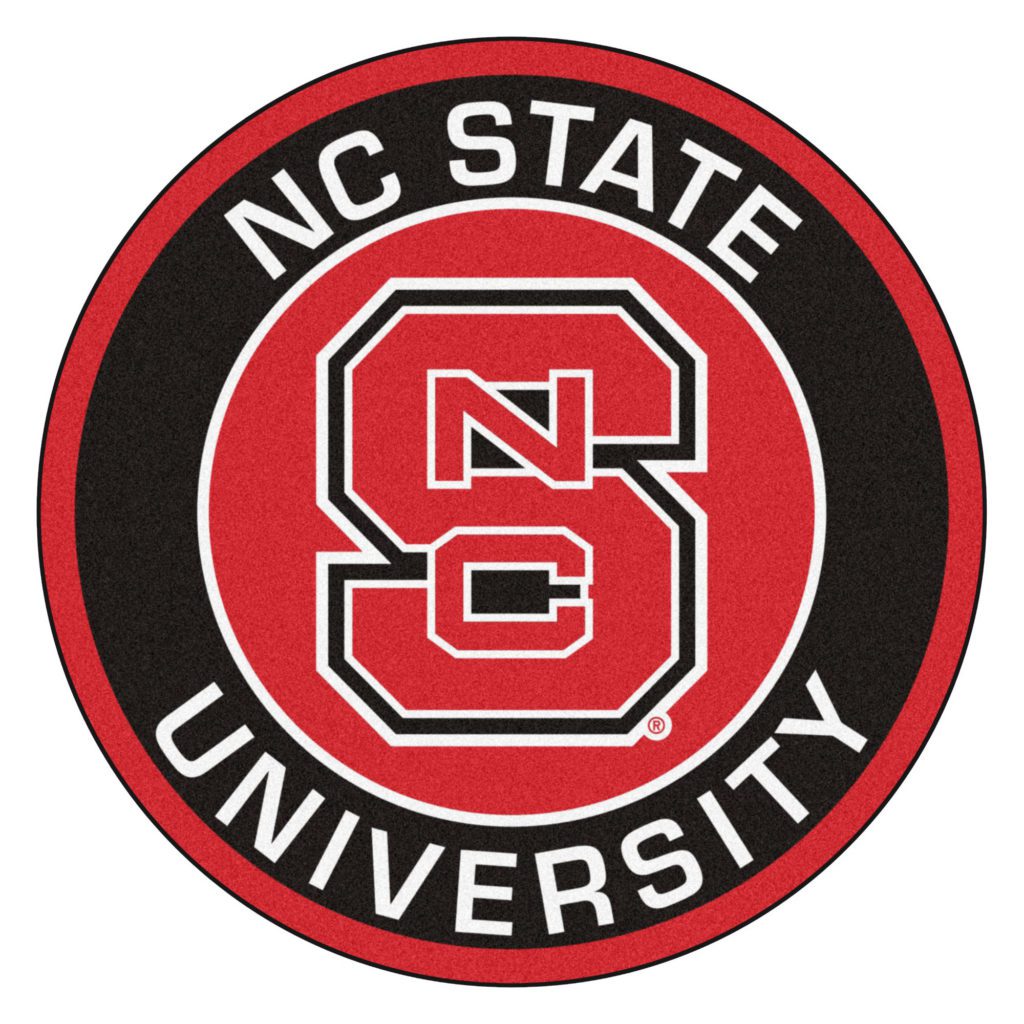 For Graduate students who have earned an undergraduate degree in engineering and want to expand their knowledge toward a graduate-level degree, North Carolina State University provides several options for the Master's degree in Engineering for students to choose from.
At NCSU, there are a total of sixteen engineering concentrations within the Masters in Engineering. Each concentration is nationally ranked and requires the completion of thirty credit hours of graduate-level courses. The engineering curriculum provides flexible class schedules for online students, allowing working professionals to finish their degrees at their own pace. Students will dive into courses that offer a strong skill set pertaining to their specific concentration.
Graduate students in the MSE programs have the option to learn a variety of interests; from aerospace engineering to civil engineering to environmental engineering. The MSE programs are among the best online engineering master's programs throughout the Nation. In most cases, there is no thesis required for the program and the GRE may be waived in certain specializations.
Program Highlights: 30 credit hours, minimum of 6 MAE courses required for graduation, Project work is required in some cases. GRE may be waived.
---
2. Arkansas State University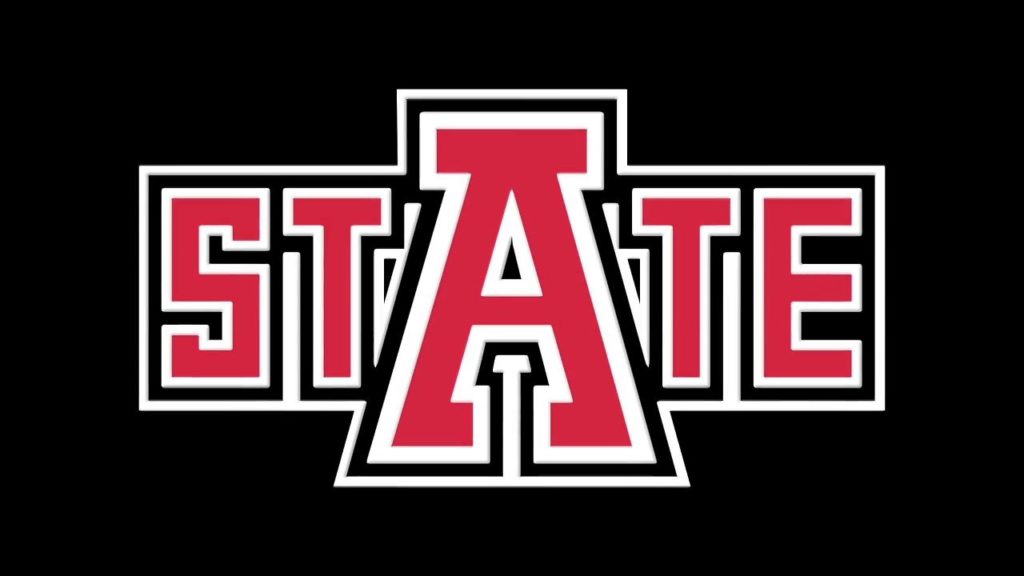 Arkansas State University's Master of Engineering Management (MEM) program offers an interdisciplinary curriculum for graduate students. Applicants must have a bachelor's degree in engineerings such as a BS in Civil Engineering, BS in Mechanical Engineering, or a BS in Electrical Engineering.
The MEM online degree is identical to the on-campus MEM program and provides thirty credit hours. In most cases, students complete the program in as little as twelve months. The technical and leadership skills learned in the master's in engineering program helps advance the graduate in management positions with career opportunities in the field of engineering.
There are ten seven-week courses required for completing the program. The Master's degree in Engineering at ASU is accredited by the Engineering Accreditation Commission of the Accreditation Board for Engineering and Technology, Inc. There is no thesis required to complete the MEM program. The Master's degree in Engineering Management is one of the most affordable MEM online programs for 2020.
Program Highlights: 30 credit hours, top rankings, accredited, 12-month program, 7-week courses.
---
3. Louisiana Tech University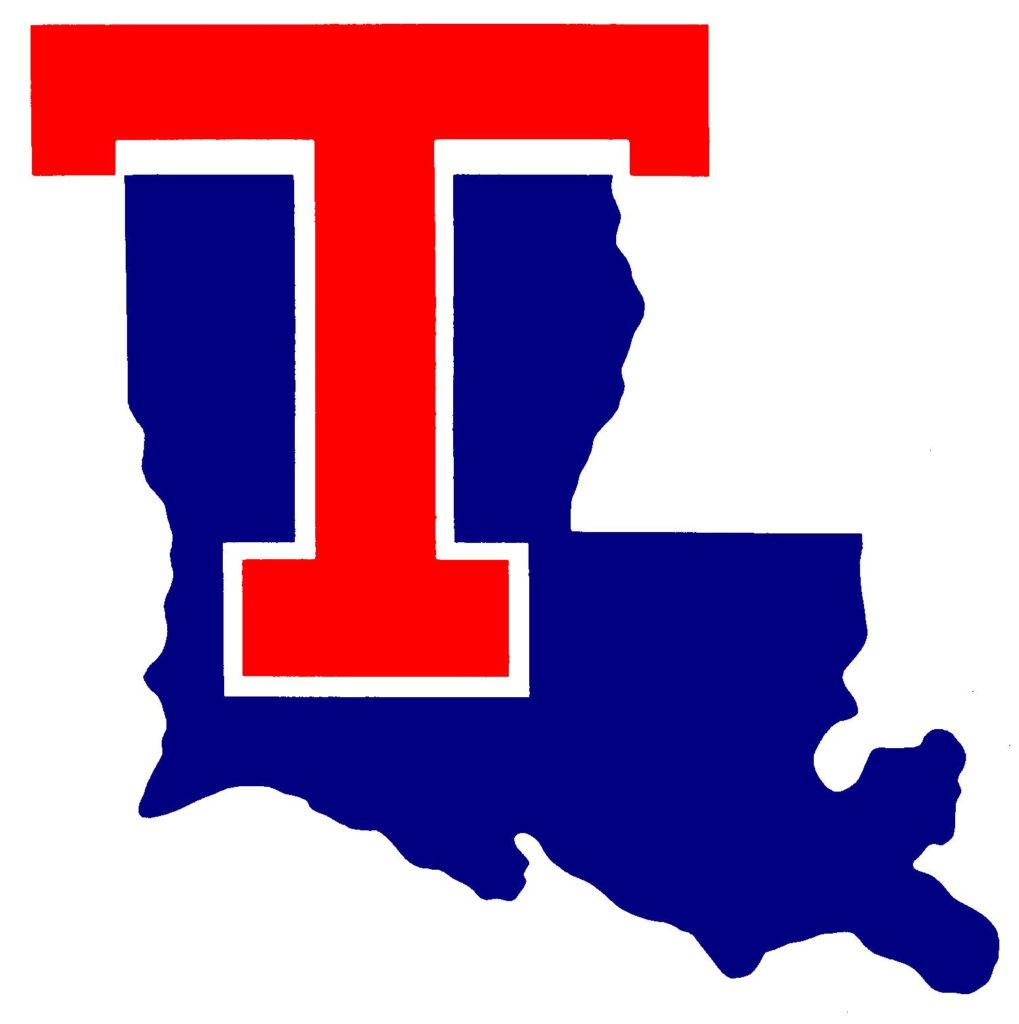 Louisiana Tech University offers two options for the graduate-level MS in Engineering degree program. Students can choose the MS in Engineering and Technology Management or the MS in Industrial Engineering.
Some MS in Engineering programs do not require students to take a thesis course. Each program can be completed in one to two years. The graduate programs provide a strong research focus and an interdisciplinary curriculum. Courses may include systems design, engineering management, project management, and also the financial analysis. For the concentration in Industrial Engineering, the core courses will cover areas such as operations research, theory and application of lean manufacturing and management, statistical analysis for six sigma, and manufacturing and operations analysis.
Each program provides thirty to thirty-six credit hours, depending on the concentration chosen. Louisiana Tech University is accredited by the Commission on Colleges of the Southern Association of Colleges and Schools. It would be in the best interest of the student to come into the graduate program with a BS in Engineering or a related field.
Program Highlights: 30-36 credit hours, 1-2 year program, several concentrations, and also no thesis required.
---
4. University of Tennessee Chattanooga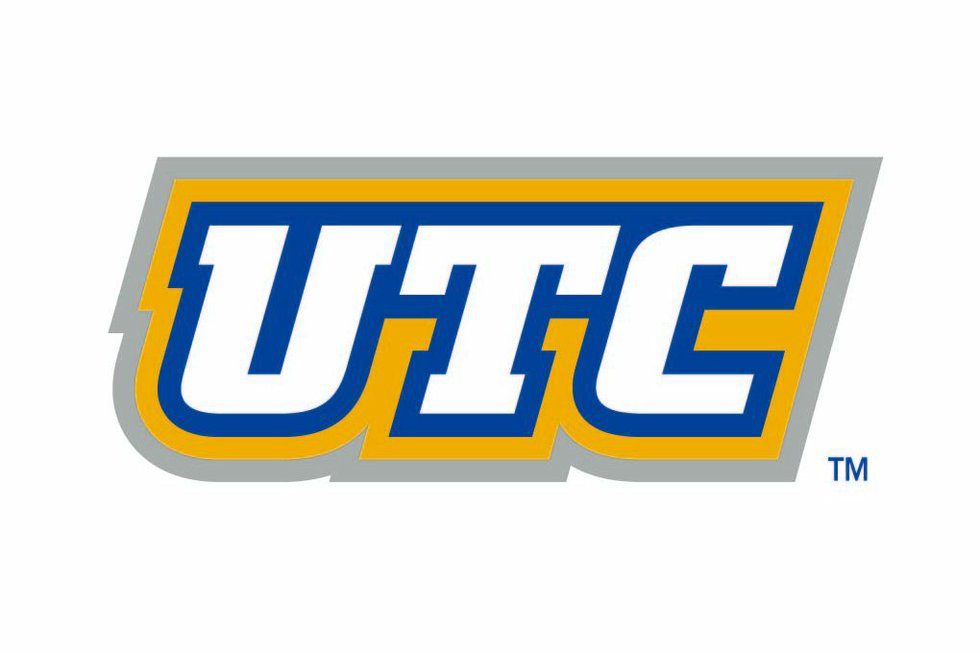 The University of Tennessee offers an MS in Engineering Management program, designed for working adults with the option of both part-time and full-time courseloads.
The MS in Engineering provides the availability of two concentrations for graduates. Students can choose either Engineering Management or Construction Management. Both concentrations are thirty-three credit hours long and offer applicants to apply in the spring, summer, and fall semesters. The courses give students the opportunity to gain both practical and strategic skills that will help lead them closer to managerial positions in the engineering field.
Students should have an intuitive foundation in technology, computer science, research, and construction when enrolling in the MS in Engineering degree. In addition, the University of Tennessee provides a regional discount for the states that border Tennessee, including South Carolina.
Program Highlights: 100% online, 3 start dates per year, 15-week courses, flexible class schedules. Part-time and also Full-time options.
---
5. University of Wisconsin Platteville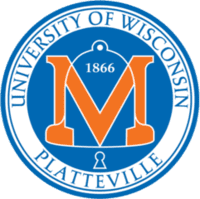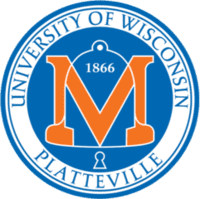 University of Wisconsin's MS in Engineering offers a comprehensive program, designed for professionals currently working in the engineering field. The thirty-credit program combines both technical and management skills for career advancement in the engineering industry.
The MS in Engineering program is also an excellent addition to graduates of the BS in Engineering degree. The curriculum covers courses in engineering management, advanced mathematics courses, theory of engineering, engineering communications, and also simulation modeling of engineering systems. Students may transfer up to twelve credits from a regionally or nationally accredited college to go toward their MSE degree program.
The MSE program at the University of Wisconsin can be earned in as little as two academic years. This Master of Science in Engineering program is one of the most affordable online master's programs at UW. However, there are scholarships available to eligible students. The MS in Engineering is accredited by the Council for Higher Education Accreditation and is also among the best online engineering master's programs Nationwide.
Program Highlights: 30 credits, 2 years to complete, 12 transfer credits accepted, no GRE or GMAT required, and also top accreditations. 
15 Hidden Gem Small Colleges in Wisconsin
---
6. University of North Dakota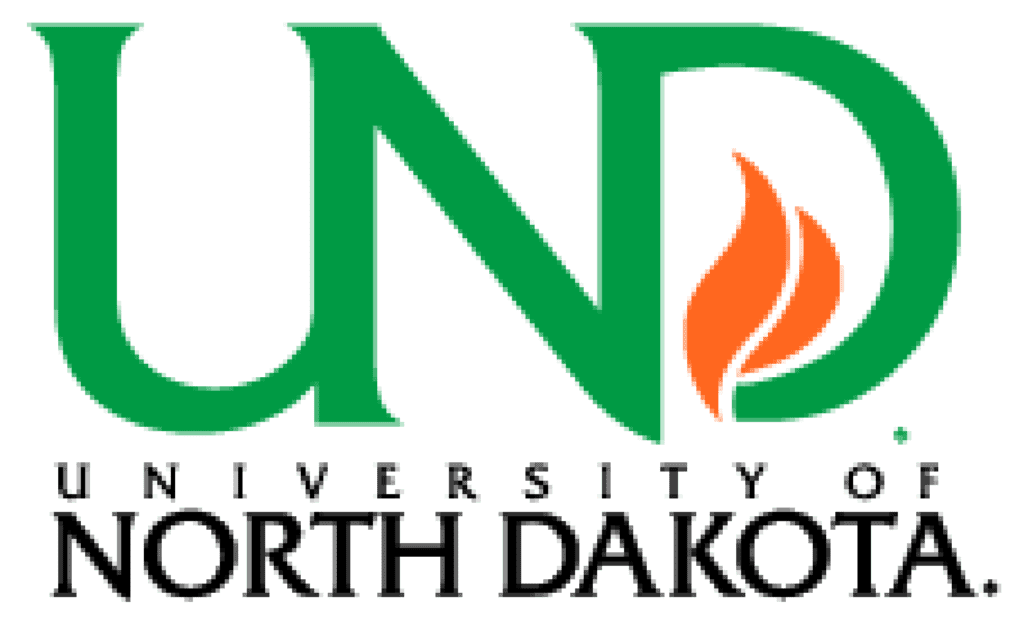 University of North Dakota's MS in Engineering degree offers a variety of concentrations for graduates to choose from. One, in particular, the MS in Electrical Engineering, is designed to prepare graduates for a detailed-oriented curriculum, with course work in antenna theory, robotics fundamentals, renewable energy systems, signal integrity, and electromagnetic compatibility.
The program is thirty credits in length and students can complete it in about two years. Additionally, students learn how to conduct research in areas of aeronautics, energy, and chemistry. The MS in Engineering with a concentration in Electrical engineering provides career opportunities for graduates at companies such as 3M, Boeing, Hitachi, and IBM. Students must earn a BS in engineering or a related field, such as physics, mathematics, or computer science to enroll in the program. No GRE is required if students have taken a BS program that was accredited by the ABET.
Program Highlight: 2-year program, 30 credit hours, concentrations available, No GRE needed, and also ABET accredited.
---
7. University of Houston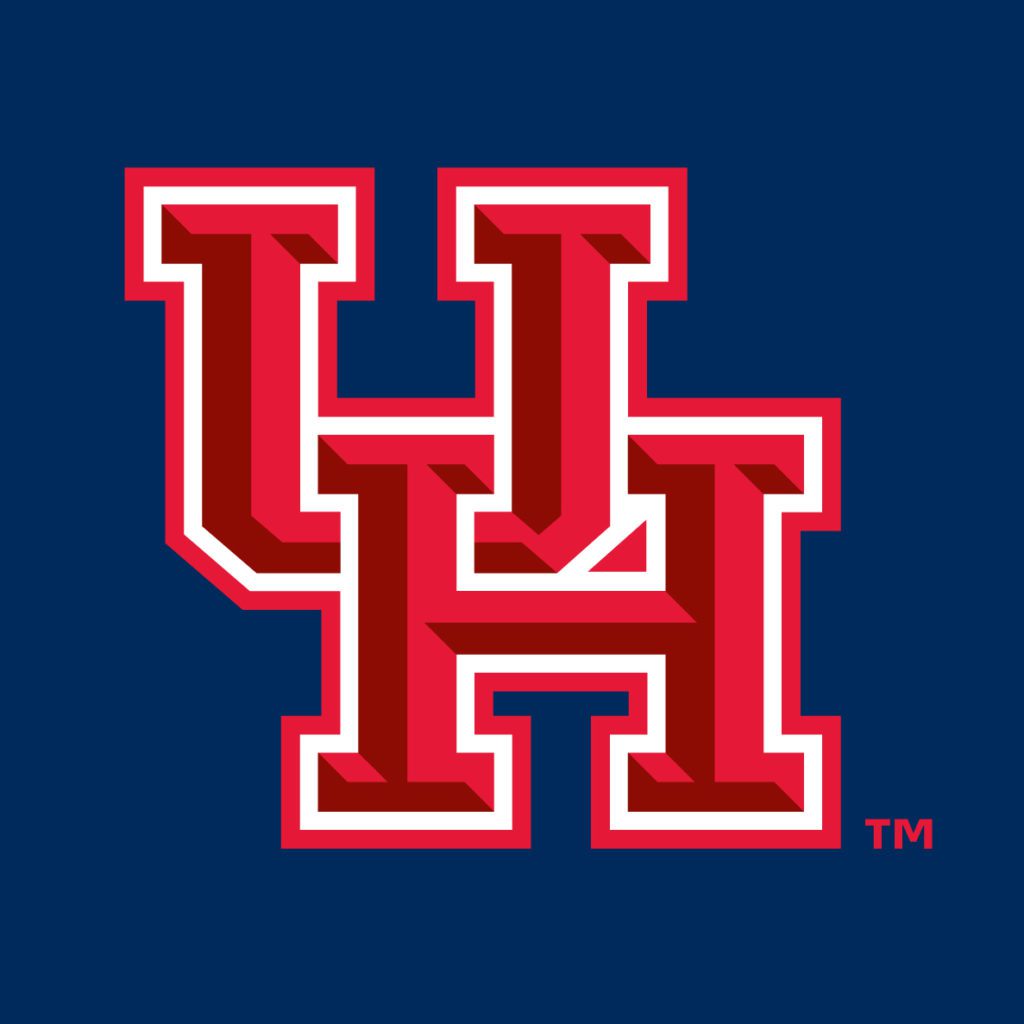 The University of Houston offers the Master of Science in Electrical Engineering to graduates who have earned a BS in Engineering and want to expand their knowledge of electrical systems with a focus on Power and Energy Systems.
The curriculum provides advanced instruction to graduates with the experience needed for a career in both technical and business industries. Demand for highly skilled professionals in the engineering field has increased over the past decade. So, the University of Houston provides many options for graduates by introducing a wide range of concentrations in the engineering field.
The MSEE program consists of thirty-six credits and includes courses that touch on foundations for economic profit, safety, health, and also environmental advancements for individuals and professionals working within the engineering field. The program ranks at #12 as the best power and energy systems-focused program among the top 59 online electrical engineering degrees according to Intelligent. The University of Houston also offers seven additional concentrations within the MS in Engineering degree program.
Program Highlights: 36 credit hours, GRE required, minimum of 3.0 GPA required, top rankings, ABET accreditation.
---
8. California State University at Fullerton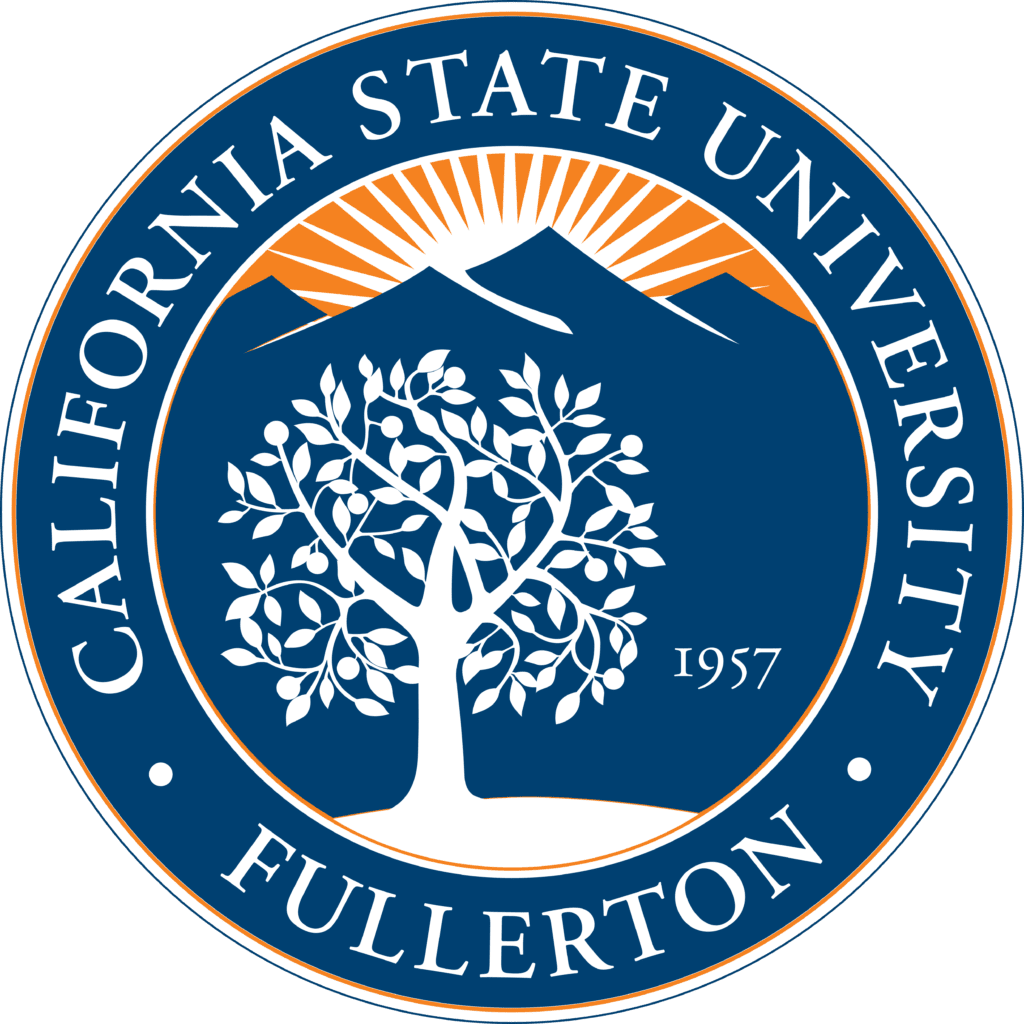 California State University's MS in Environmental Engineering offers graduates a thirty-credit program providing both practical information and technical knowledge on the content of environmental engineering issues.
The MSEE program is one of the best online engineering master's programs in the state of California. Graduates will be prepared for career positions in government agencies, corporate industries, and also business companies. The MSEE program will cover courses such as planning and controlling the environment, environmental impact analysis and assessment, environmental issues, and also environmental engineering applications. The curriculum will also include a capstone research project course.
To complete the environmental engineering program, students must take a Professional Engineering exam. Students also need to keep a 3.0 GPA to continue in the program. In addition, CSU has several clubs for graduates. So, students are encouraged to join networking clubs with other students with similar interests.
Program Highlights: 30 credit hours, research-based curriculum, Professional exam required for completion, and also cohort model of learning.
---
9. Missouri University of Science & Technology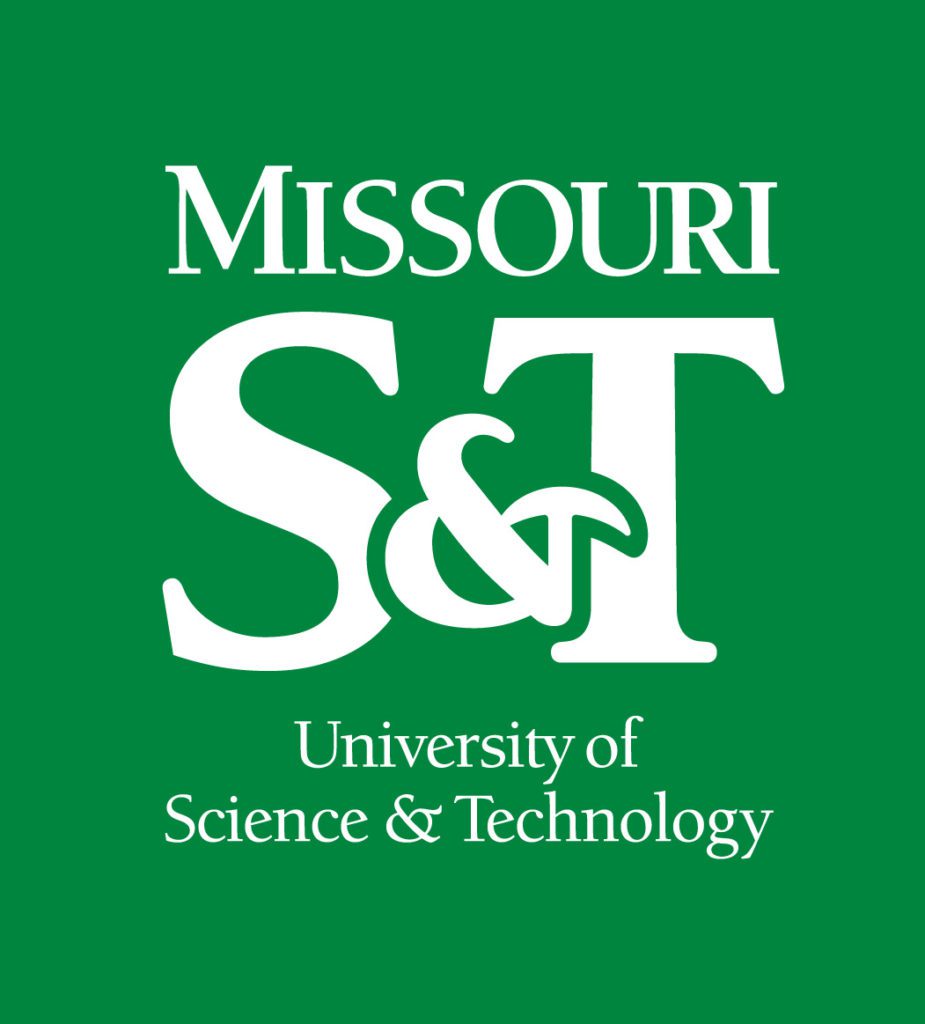 The Master of Science in Environmental Engineering program offers graduates an interdisciplinary education, designed for current working professionals in the engineering industry.
This MSEE program at Missouri University of Science and Technology is steadily increasing as the world becomes more challenging due to the need for sustainability, lower carbon emissions, and solving the issue of limited water resources. MSEE's program focuses on engineering analysis, environmental systems, engineering solutions, and also knowledge of environmental laws in regard to society's demand for answers.
To enroll in the program, graduates must have a bachelor's degree in Engineering. Applicants also need a passing GRE score and a 3.0 GPA or higher from their BS in Engineering degree. The University also provides several other concentrations within the engineering master's degree. Missouri S & T University offers over sixty graduate certificate programs. Furthermore, it ranks #5 for Best online masters in engineering management programs.
Program Highlights: small class sizes, professional and personal interaction with instructors, no GRE/GMAT required, most master's in engineering programs are also thesis free.
---
10. Purdue University West Lafayette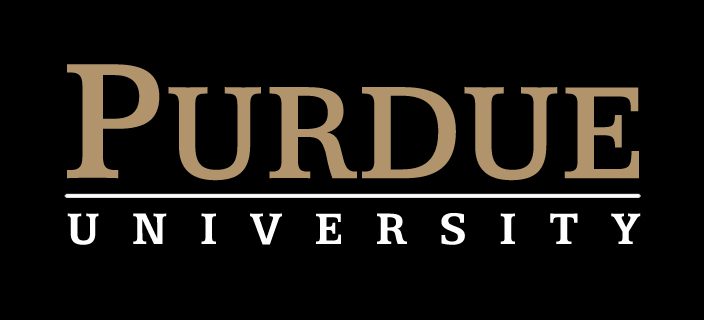 Purdue University's MS in Engineering program offers graduates the option of six concentrations. This program has concentrations in aeronautics and astronautics engineering, electrical and computer engineering, mechanical engineering, industrial engineering, and also nuclear engineering.
Each MSE degree consists of thirty credit hours, but most do not require a thesis course. Additionally, this master of science in engineering program provides flexible scheduling for classes, interdisciplinary curriculums, and highly trained instructors to help graduates become successful in their engineering career path.
Furthermore, there are several concentrations in the engineering master's program at Purdue University. The school also offers dual MSA-MBA program options to graduates searching for ways to maximize their engineering careers.
Program Highlights: 30 credit hours, six specializations offered, most concentrations with no GRE requirement, dual degree options, professional interaction with faculty, and also top rankings on the US News and World Report.
---
Why Earn an Online Masters in Engineering?
The engineering industry is one career field that has steadily increased. Many jobs in engineering are in big cities, where construction is constantly needed to improve roadways and also building structures. Engineers work to create solutions using concepts of mathematics, science, and also technology. Furthermore, most master's degrees in engineering take up to two years to complete.
How Much Can You Make with an Engineering Master's Degree?
Becoming an engineer provides many career opportunities and also high-paying jobs. According to the Bureau of Labor Statistics, the top five states with the most engineers are California, Texas, Michigan, New York, and also Pennsylvania.
Prospective job seekers that have a master's degree will earn a higher salary. It is approximately 13 percent higher than applicants who have only earned a bachelor's degree in the field.
Where Do Engineers with a Master's Degree Work?
There are several areas of interest in the engineering field, therefore prospective students have an array of degree options. A Master's degree in Engineering is a professional degree that builds careers and also offers many opportunities for work.
However, finding work as an engineer is not as hard as you think. Many jobs can be found in corporations like 3M, Boeing, Lockheed, or also government-run agencies. Additionally, the average median pay for an engineer with a master's degree in engineering is around $90,000 annually.
Other Careers
As shown above, the engineering field provides many concentrations or specializations. Depending on the focus in the field, a career in engineering provides endless opportunities and also a viable source of income.
Some professional engineers may receive six-figure salaries from high corporate management positions within the engineering line of work. Others focus on things like computer engineering and also animation.
---
Related: