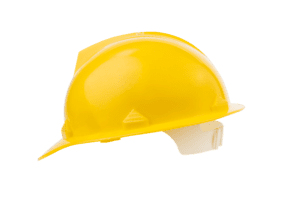 Jobs with a Construction Management degree are plentiful and the construction industry is thriving. So, it is a great field to start a career.
As a primary driver of the U.S. economy, contractors and developers are always looking for skilled talent. Additionally, skilled managers do more than build single-family homes and commercial buildings. Skilled managers and workers also supervise highway and civil construction projects such as dams, canals, roadways, bridges, and tunnels.
People with a construction management associate education are always in demand. Therefore, it pays to obtain the training needed to work in this rapidly growing industry. Here are answers to some frequently asked questions about the Online Schools Guide Top Online Associates in Construction Management degrees.
---
What do Construction Managers Do?
Construction managers, also called general contractors or project managers, supervise construction projects. They coordinate and supervise a variety of projects. Building projects include residential, commercial, public, and industrial structures. Some of them oversee other infrastructure projects like roads and bridges.
Either a general contractor or a construction manager oversees construction projects, including personnel. But a construction manager may also consult with the client or building owner during the design phase to help refine construction plans and control costs.
What Jobs Can You Get With An Associate Construction Management Degree?
With an associate degree, you'll have the knowledge and training you need to find your ideal construction management career. For example, you can work as an assistant to a general contractor project manager or work as a property manager.
Additionally, people with this degree gain the skills necessary to prepare contracts, plan budgets or work in equipment sales. You also get the training to work as a carpenter, drywall installer, finisher, and concrete installer.
---
Can You Be a Construction Manager With An Associate Degree?
In most cases, people need a bachelor's degree to work as construction managers. However, many people in the industry earn the title with two or three years of relevant training or experience on a construction crew.
Fortunately, a construction management associate degree is a solid foundation to pursue a bachelor's degree in architecture, construction science, or civil engineering.
What are the Requirements to Be a Construction Manager?
The requirements vary depending on the job title, location, and project size. In some locations, construction managers need a license in architecture, design, or contracting. So, check the state and local guidelines in your area to make sure you meet all the career requirements.
Many companies require construction managers to have several years of work experience in construction or a related field. Entry-level jobs require a high school diploma. A more advanced position may require a college degree. Furthermore, with an associate degree, bachelor's degree, or master's degree there are more opportunities for occupation or career advancement.
A good construction management degree program usually provides internships and career services to students. These resources help construction management graduates determine the best career paths. Many also offer training and courses in line with certification exams and some have special rates for exams.
Many employers require or prefer individuals with a certification. These are usually optional, but a certification program can help you show employers you have trained in construction or project management.
Associate Constructor Certification
This certificate is through the American Institute of Constructors. This program helps show employers that the individual has trained in construction management.
Certified Construction Manager (CCM)
This designation is through the Construction Management Association of America. It shows training in construction management, budgeting, and also cost estimation.
---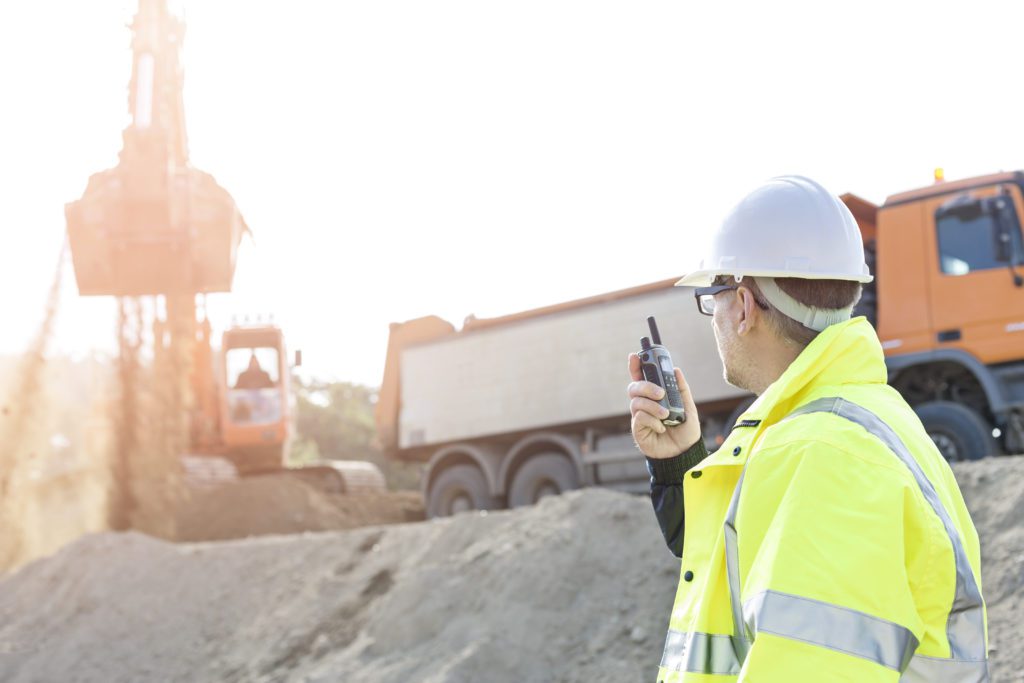 ---
What Jobs Can You Get In Construction Management?
Construction management offers an array of multi-faceted and diversified career paths. So, if creating, building, and maintaining structures is one of your passions, students have several careers from which to choose.
Here are a few examples of a construction management career for you:
Project Site Engineer
Job Description: As a site engineer, you'll work as a technical and organizational supervisor on-site. Site engineers manage certain parts of a construction process. They collaborate with land surveyors on infrastructure projects to determine installation locations. They also review building plans to ensure the project meets safety regulations and specifications.
Other duties include determining operational costs, recommending technical design changes, evaluating a project's environmental impact, and incorporating sustainable solutions into an environment's designs.
Salary: $85,859 from Indeed
Construction Manager
Job Description: A manager will plan and supervise construction projects from start to finish. This includes budgeting costs and coordinating the subcontractor labor. They are the project managers.
Additionally, they have construction meetings to communicate with industry professionals like architects, planners, and government officials. This ensures all structural, architectural, and legal regulations of the construction project are met.
Salary: $98,890 from the Bureau of Labor Statistics (BLS)
Construction Cost Estimator
Job Description: A cost estimator estimates the costs of a building, road, and other construction projects. They may calculate the total cost or they may calculate the cost of just one part.
They collect and analyze data to identify the costs of elements like raw materials and labor required for the job. Additionally, they may set a timeline to ensure completion. Although many work directly for construction firms, some work for contractors and engineering firms.
Salary: $65,170 from the Bureau of Labor Statistics (BLS)
Sustainability Consultant
Job Description: Sustainability consultants work on a wide range of restoration projects and promote the use of sustainable solutions in preconstruction and built environments.
Duties also include renovating older structures, planning the restoration and reuse of property and land, offering recommendations to improve a business's effect on the environment, and revitalizing urban areas.
Salary: $81,930 from Indeed
Construction Superintendent
Job Description: A construction superintendent is a senior manager and supervises the daily operations of a building project. They often work on construction sites to oversee the building tasks. They are usually responsible for writing cost estimates for the construction project.
However, they also create work schedules for team members and monitor the building's progress. They may also review the building's quality to ensure it meets safety guidelines.
Salary: $81,131 from Indeed
Building Surveyor
Job Description: Building surveyors visit a job site and provide recommendations and advice about structural defects, preventative maintenance issues, structure sustainability, and also any potential restorations needed in existing structures.
Surveyors then prepare detailed reports called surveys. Some building surveyors also may work on the design and construction of a building project for new buildings.
Salary: $59,232 from PayScale
Facilities Manager
Job Description: A facilities manager is responsible for overseeing the day-to-day operations of current residential or commercial properties. From managing support staff and third-party suppliers, facilities managers strategically plan to keep built environments functioning. They make sure everything is in good order and works.
Duties often include building and ground maintenance, and also protecting the health and safety of occupants. Facilities managers also ensure utilities and communication systems are working properly.
Salary: $68,294 from PayScale
Building Services Engineer
Job Description: A building services engineer designs and installs improvements to built environments and maintains an existing structure's operations. They also integrate new technologies with renewable energy, maintain the lighting, heating, cooling, and also power of buildings and ensure all mechanical aspects of a building are safe and functioning properly.
Salary: $78,472 from PayScale
---
How Much Can You Make With An Associates Degree In Construction Management?
According to Payscale, the average annual salary for someone with a construction management associate degree is $73,000. However, salaries depend on several factors, including job title, job descriptions, and the duties and responsibilities of the job.
Senior managers will earn more than professionals with less experience. Additionally, individuals that manage large projects tend to earn more than other construction managers on smaller projects. Furthermore, new construction in the private sector often pays more than public jobs.
Annual Median Salary Examples
Here are a few annual median salary examples:
Construction Project Manager– $77,100
Assistant Construction Superintendent- $61,000
Commercial Construction Superintendent– $76,580
Construction Superintendent- $80,200
Assistant Construction Project Manager– $45,180
Engineering Supervisor– $66,870
As a construction manager, you'll ensure projects run smoothly from beginning to end. During this time, construction managers will work with many other professionals. For example, specialized contractors work with electricians, architects, HVAC specialists, stonemasons, and landscapers.
---
What is the Job Outlook In Construction Management?
Construction management is a field worth pursuing. The U.S. Department of Labor estimates that industry employment will grow by 11 percent or more through 2030. Furthermore, as demand increases for more complex structures and environmentally-friendly buildings, construction managers are fast becoming an integral part of every project phase. So, a construction management major prepares graduates for long-term employment success in this fast-growing career path.
A construction management associate degree lays the foundation for one day overseeing an entire project. Good managers need both education and experience. Construction management graduates know how to manage the different areas of each project and work with top-level managers during each phase of construction.
---
Your Career In Construction Management
There are many education pathways to choose from when deciding to earn one of the Top Online Associates Degrees in Construction Management. Much of the work available is for entry-level and mid-career positions.
A construction management major has career paths in both the public sector and the private sector. So, if you like being on the job site and have leadership skills, you may find this a lucrative and rewarding career!
---
Related: