The top schools with free laptops offer new computers or tablets to students so they can complete their coursework. Today, colleges and universities realize the importance of providing students with the right technology to succeed in their academic careers.
Many schools now offer financial aid and free laptop programs wrapped in tuition costs. They also include technical support in the student's name. Students should consider which universities provide free laptops for online college students. With a bit of research, students can save hundreds, even thousands, of dollars if they don't have to buy a new laptop on their own.
When an online college offers a free laptop and support to students, it helps remote learners quickly access the learning platform and collaboration tools set up by faculty members. What online colleges offer free laptops? Below are ten top colleges that provide tablets or laptops to incoming freshmen and other students.
---
1. Bethel University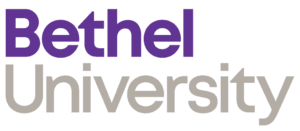 Bethel University gives college students a free laptop on their first day of class. Students receive a Chromebook, and the university will ship the free Chromebooks to online students. Chromebooks allow students and faculty members to engage on an even playing field as far as technology goes. Bethel University offers a fully online platform that makes it easy to collaborate and share with other students and professors.
Bethel University gives remote students a huge advantage with a free laptop for online college.
---
2. Chatham University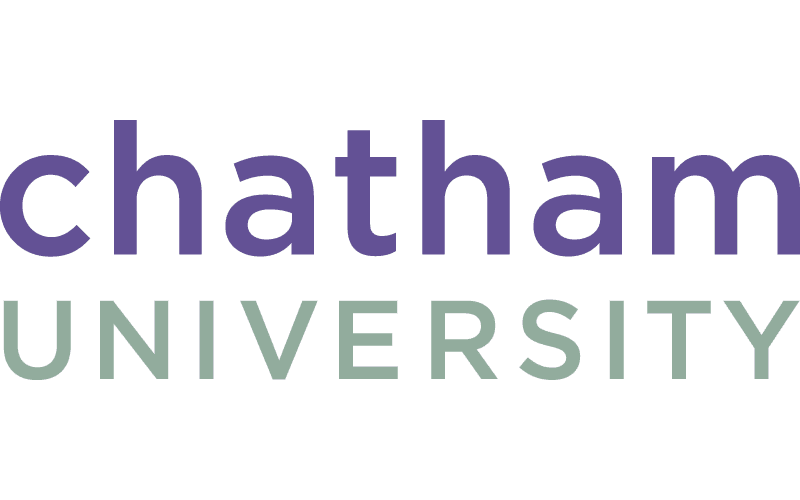 Chatham University offers MacBook Air computers to incoming freshmen as part of their student orientation. Faculty members integrate the use of the MacBook Air into their curriculum for on-campus and online programs.
In addition to receiving a free Macbook Air, new students receive a speck case and backpack to carry their equipment. The MacBook comes with a four-year warranty, accidental damage protection, that protection, and repair services. The university incorporates the cost of the computer into the technology fees paid by each student. Upon graduation, students receive their MacBook Air as a graduation present.
When an online college offers free laptop programs, they set students up for success on day one.
---
3. College America

College America does not charge extra fees for supplies or books. Instead, the school provides students with a laptop and software needed to complete their assignments. As part of this generous program, students can keep their laptops when they graduate. The cost of the laptops gets rolled into tuition rates to help students save money they might otherwise have to pay out of pocket.
A free laptop for online college gives e-learners the ability to start their assignments on the first day of class, even if they don't have a working computer at home.
---
4. Dakota State University

Dakota State University gives a laptop to freshmen at the beginning of the fall semester. Providing the equipment needed to complete classes is part of the school's Wireless Mobile Computing Initiative (WMCI). Students completing at least 59 credits can opt to use their own device or purchase the provided laptop at fair market value. The laptop provided includes license software, warranty protection, and replacement batteries.
Dakota State online college offers free laptop equipment to help students succeed in their academic studies.
---
5. Duke University Global Health Institute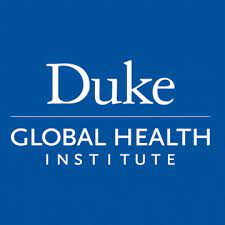 Duke University gives free iPads to Global Health Institute students. The GHI program requires interdisciplinary research for global public health. The technologically advanced program requires reliable resources for research and assignments.
Duke's provision of a free laptop for online college students helps GHI students succeed in competing for complex assignments. The program provides the technology for field research and is funded by the Duke Center for Instructional Technology (CIT), DGHI.
---
6. Full Sail University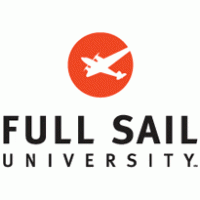 Full Sail University has a Project LaunchBox it includes in student tuition rates. Students at Full Sail receive a free laptop computer and software for media creation that goes along with their specific degree. Elearners may have to pay some fees for downloadable software and other features needed for their second year. The school customizes the program for cinematography, music production, gaming, and sports.
Full Sail online college offers free laptop and equipment packages tailored to each student's needs.
---
7. CLOSED – Independence University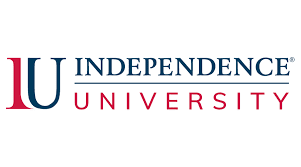 Independence University has closed.
The school gives a laptop to on-campus students and a laptop and tablets to online learners. It also includes all software needed for students to succeed in their studies. This generous student technology policy makes it possible for distance learners to keep pace with their courses from anywhere in the world with internet connectivity. At Independence University, a free laptop for online college students means true independence.
---
8. Johnson C. Smith University

Johnson C. Smith University gives an iPad to students as part of its tuition plan. This allows students and faculty members to collaborate more effectively. Faculty members use multimodal teaching both online and in the classroom. This innovative program applies to students in the sciences, business administration, and the arts. However, students assume responsibility if their iPad is lost, stolen, or damaged.
When an online college offers free laptop equipment to students, it enriches the learning experience tremendously.
---
9. Moravian College

At Moravian College, school administrators provide an engaging education for all students, beginning with access to technology. Incoming undergraduate students get an Apple MacBook Pro computer as well as an iPad. Students can keep their laptops and tablet throughout their college experience and after graduation. The school's Comenius Access to Technology program provides an even starting off point for on-campus and online students around the world.
With a free laptop for online college, students can compete with their peers using the same technology.
---
10. Rochester University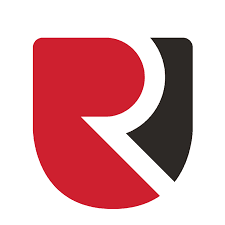 Since 2018 Rochester University (formerly Rochester College) has provided incoming freshmen with a free Apple MacBook. This includes transfers and undergraduate students who begin their studies at Rochester with fewer than 29 credits. The school's generous giveaway program also applies to students enrolled in high school who are also taking university courses at Rochester College.
Once provided, the MacBook or iPad becomes the responsibility of the student. The device and support bear the student's name and the warranty will also be in the student's name. Students will get to take their MacBook Pro or iPad home with them permanently upon graduation. However, students who leave before completing six full semesters will have to pay the university the prorated value of their devices.
---
How Can I Get a Free Laptop or Tablet for College?
Many colleges now offer free laptops or tablets to incoming freshmen. When looking at what online college offers free laptop or tablet programs, students should consider whether they get to keep the laptops upon graduation. It's also important to read the fine print of the laptop or tablet agreement most universities require students to sign.
Some colleges and universities charge a fee if students damage or lose their equipment. Other universities may charge a penalty for free equipment given to students who leave the school prior to a certain number of semesters.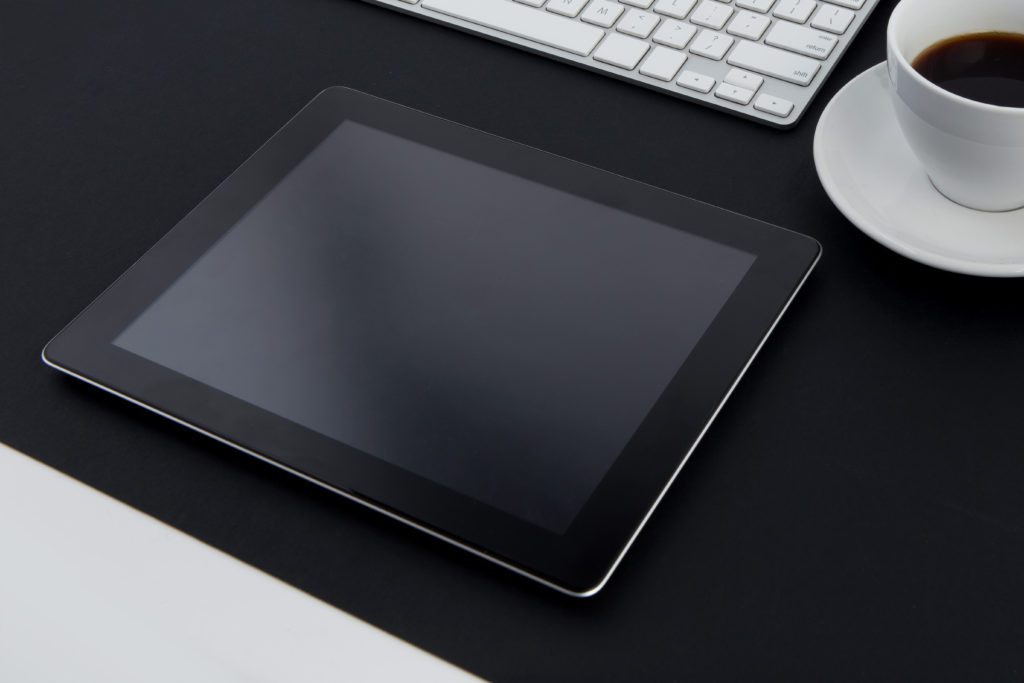 Is a Tablet or Laptop Better for Online Classes?
In recent years, tablets have gained a lot of popularity among college students for their easy portability and versatility. These include popular models such as Samsung's Galaxy tablet and Apple's iPad, both of which typically come equipped with plenty of storage and easy access to the internet and various applications. Let's look at some of the advantages of tablets and laptops from the perspective of students studying online.
Pros of Tablets
Tablets are much more portable than laptops, meaning they can slip into a purse or notepad. many online students covet tablets for their sleek shape and lightweight features. Online students tend to study wherever and whenever they have a few spare moments. This could include meetings at work, at the local coffee shop on weekends, or in the backyard during good weather.
Because they have fewer hardware components, tablets tend to have a better battery life than many laptops. Laptops also have a built-in drawing and writing tools as well as a stylus that makes it easier to take notes just like students would on paper. However, keeping track of the stylus while on the go can prove to be a challenge.
Pros of Laptops
Laptops have become a staple in classrooms from elementary schools through postgraduate studies. They are also convenient for online learners who need to carry their classroom with them in a backpack or tote.
Students love MacBooks for their intuitive interfaces and better security than many mainstream laptops. Colleges and universities that give students laptops as part of their tuition typically allow students to take advantage of support agreements in their own names.
Laptops have 13-inch to 15-inch screens, making them easier to read than many tablets. Due to their bigger size and additional hardware, laptops can also perform more functions than tablets. Dell and HP come equipped with touch screens as well as keyboards to give students the ultimate flexibility.
Laptops also have external keyboards that are easy to use and more ergonomic than on-screen keyboards.
What Else Do I Need to Know About Free Devices?
Students reviewing the list above now know at least ten schools to consider when it comes to generous technology policies. Online schools that provide a PC or laptop to students show that they understand what learners need to succeed in a mobile environment.
It makes sense for fully online programs to provide the technology needed to access classes and course material. By offering a free laptop, these schools take a lot of the worry away from students who may not be able to afford a new computer or laptop.
Why Do Schools Offer Free Laptops?
Providing students with a free laptop for online college courses removes a significant entry barrier. More students may take the leap and sign up for online courses once they know they'll have a sophisticated mobile device to help them keep track of their coursework and study anywhere they have a few extra moments.
School with Free Laptops Fine Print
Students should, however, be sure to read the fine print on the usage of the mobile device provided by an online college or university. Sometimes a school with free laptops requires a minimum number of credits completed to keep the laptop or use the laptop for free. Not all programs include insurance or a warranty in case the computer or tablet is lost or stolen.
What Other Help Can I Get To Get A Laptop for College?
Overall, colleges and universities that include a free laptop or tablet in their tuition provide a valuable service. Students who might not otherwise be able to afford new equipment will benefit greatly from these programs. In addition to the free devices, many companies offer student discounts on purchasing a computer for school.
---
Related: