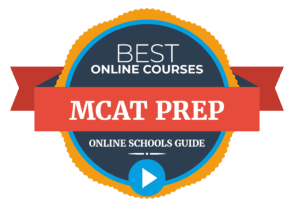 The best online MCAT prep courses are flexible and affordable and give students ample practice for their medical school entrance exams. The MCAT is the Medical College Admission Test. Students need to take this entrance exam to enter a medical school.
To successfully pass the MCAT, students should have already taken and comprehended all the subject matter of what is on the test prior to taking the exam. The MCAT consists of problems related to chemistry, biology, physics, psychology, and sociology. The MCAT is offered to all pre-med students from April through September. Students usually take the MCAT in April or early May of their junior year, if they plan to continue straight through into med school after graduation.
Prospective students that plan to take a year off should prepare to take the exam in the summer right before the beginning of their senior year. In most cases, students will get seven hours to complete the exam and there are approximately a total of 230 questions. To best prepare for the exam, test prep courses on the MCAT are readily available through many educational resources. Here are the top eight prep courses for the MCAT. Many offer live online videos, one on one tutoring, low tuition costs, and customized study plans to fit any busy schedule. 
---
1. Blueprint


Blueprint MCAT prep course provides students with a customized study planner, live online office hours available 5 days per week, hundreds of on-demand video explanations, and full-length practice exams to help students better prepare for the actual MCAT and tailor the course to fit their specific needs.
This course shows students how the MCAT works and how to succeed in taking it. The Blueprint instructors are among the top 1% of MCAT experts around the globe. Scoring instructors and tutors created this online course. The course format includes 4,000 discrete and passage-based questions touching on all sections of the MCAT, with the option to customize practice sets.
It offers different study options for each individual student; a free consultation is also available to those who are not sure which plan is right for their specific needs. Blueprint does offer a score increase guarantee; if students taking their MCAT prep course do not have their score increase to 520, they have the option to either receive their money back or repeat the course for free. 
Learn More: Blueprint website
---
2. Altius Shortened MCAT Prep Course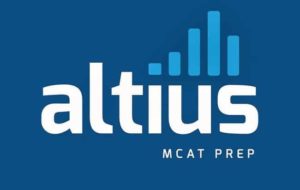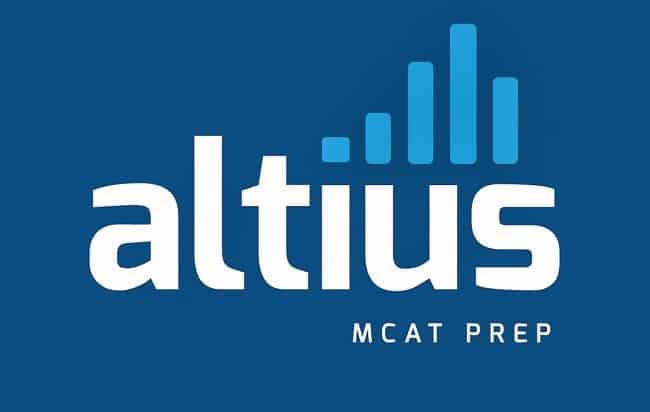 The Altius shortened MCAT Prep Course programs provide students with a wide variety of course options for preparations on the big exam day for the MCAT. Altius offers online tutoring sessions, live classes, and one-on-one review sessions with a test-taking expert or mentor.  
Students have access to Altius' best 99th-100th percentile MCAT Mentors when they purchase the MCAT Prep courses. The MCAT course is known to motivate and inspire students to achieve high-quality goals. In addition, students improve their critical thinking skills; promote a broad, conceptual understanding of core science concepts; and deliver extraordinary student achievement.
The Altius shortened MCAT course programs are also very affordable compared to other top-quality MCAT prep courses. Altius MCAT comes in a short track or Bronze version; however, there is a silver, gold, and platinum course track option as well. Each comes with perfectly-matched practice tests, and over 100 hours of small group sessions, including several problem-based group sessions. As a promise, Altius will offer all students their "Higher Score Guaranteed and a  "Zero-Risk" factor, a two-week trial, or DOUBLE your money back.  
If students are not completely satisfied for any reason, Altius will refund their tuition. One last important point, Altius now offers a Mentor-In-Training (MIT) Scholarship Program. Selecting many MCAT graduates that possess a strong desire to work as a one-on-one MCAT Mentor. If chosen, The MIT Scholarship program may offer recipients up to $2000 of free tuition toward their graduate program. All these benefits, this is what makes Altius shortened MCAT one of the best online MCAT prep courses available.
Learn More: Altius website
---
3. Kaplan Test Prep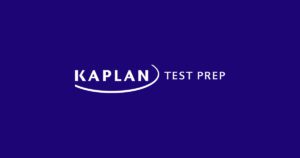 Kaplan Test Prep offers a state of the Art MCAT course with several program packages, that perfectly fit a student's financial budget. Students can choose from a wide range of course options; for example, a comprehensive one-on-one preparation class with expert tutors, a quick brush-up class for students who are already confident in their test-taking abilities, or if you are needing an intensive five-week long "boot camp" program to provide students with as much information and uninterrupted timing.
Whatever it is, Kaplan has it for you. The MCAT exam will measure students' content knowledge in both natural and physical sciences, advanced mathematics, psychology, and social behaviors, including critical analysis and reasoning skills.  The MCAT will also help students in understanding how to interpret and solve complex problems. The prices for the MCAT prep courses at Kaplan will vary on the demand of the student. Several bundle deals are available online and come with flexible scheduling and a personalized study format. Here are some other bonuses:
A suite of DIY resources, including on-demand lessons
The option to join an online course taught by one of our top teachers
90+ hours of live and recorded lessons on the MCAT® Channel
A 2,900+ question Qbank that learns your skill level and adjusts as you go
16 full-length, realistic practice tests
7-book MCAT Subject Review set, plus a Lesson Book
130 interactive Science Review videos
Learn More: Kaplan website
---
4. Khan Academy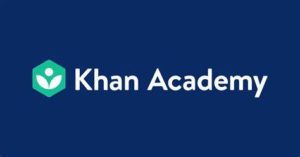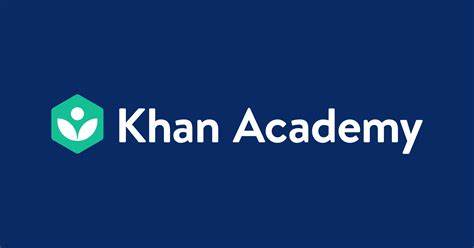 Khan Academy provides a ton of information about the MCAT for students. Though the course will no longer be available after September 2021, this program does offer a variety of information on the MCAT. Each section has its own subsection with tons of information and videos.  With highly sophisticated sought after instructors.  So use it while it is up. It is also free to use, making it one of the best MCAT prep course online programs. 
Khan Academy is the must-go website for understanding a certain subject that a student may be struggling with. A short multiple choice questionnaire at the end of each video tests the knowledge of the student. In most cases, students can view the next level of videos. However, to pass the MCAT correctly, it is wise to "master" each section subsequently before moving to more challenging sections.
If students get stuck on a certain passage or problem, they have the option to collect a hint to receive an explanation or information that may help the student find the right answer. Once the student answers the question right, they receive a star and a short word of encouragement for their effort. This type of learning is great for any age and Khan Academy opens its doors to all learners, young and old. 
Learn More: Khan Academy website
---
5. Magoosh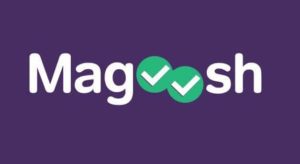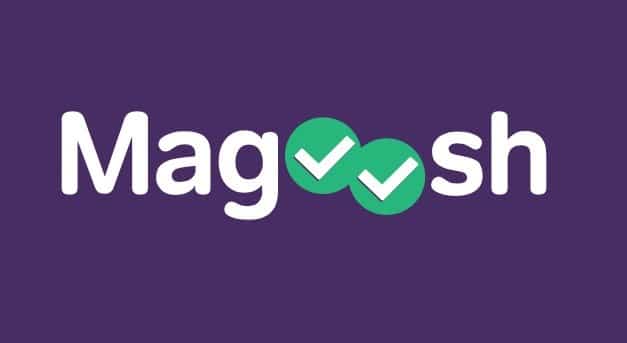 Magoosh MCAT test prep course is among the top test prep courses for the MCAT. They offer students several study plan options and a list of good information about how to pass the MCAT. The study plans are available in one-month, two-month, three-month, or six-month study schedules.
Students can receive their plan through the use of flashcards as a mobile app or on a personal computer or laptop. The Magoosh MCAT prep course includes 380 lessons, over 745 questions, and email assistance to students who need a little more encouragement and help. Anxiety can occur when taking any type of exam, that is why Magoosh offers free resources to help calm the mind and allow pre-med students to be comfortable while getting ready to take the MCAT.
According to Magoosh, on April 24th, 2020, the AAMC announced a shortened version of the MCAT was now available. The reason was due to the Covid-19 Pandemic that occurred in the early spring of 2020. Choosing to take the shortened version will cut a portion of the time it takes to finish the exam by nearly two hours. However, the end-of-day survey will not be on the shortened version, allowing students more time for the questions. Magoosh stands by their score improvement guarantee or your money back. 
Learn More: Magoosh website
---
6. Peterson's


Peterson's MCAT practice tests offer students an array of videos, practice tests, answered explanations in a detailed format to each question-including a broken-down version, and insight from top MCAT experts from around the globe.
This MCAT course allows students to learn where they want and at their own pace. Peterson's study prep courses have been around since 1966. Peterson's is one of the world's leading educational services companies for continuing education beyond the scope of high school. They offer course programs to students in a variety of fields, from the culinary arts to medical school. They will do more than just prepare students for the MCAT, they will also help with financial assistance toward your educational goals.
According to their website, Peterson's course programs assist over 500,000 students a year, They offer books, practice tests, and tools to increase learning experience and improve success. Peterson offers the DSST, a test prep provider for all men and women in uniform to receive college credit. Best of all, Peterson's MCAT test prep is very affordable.
Learn More: Peterson website
---
7. Princeton Review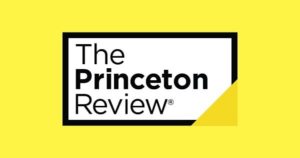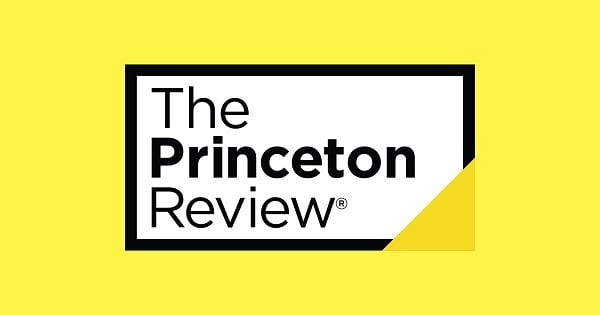 The Princeton Review offers students an MCAT prep course with over 100 hours of live online instruction by MCAT experts. It also has one on one personalized tutoring sessions and fifteen full-length practice tests with thousands of practice questions.
Princeton Review is among the best MCAT prep course online programs available to pre-med students. All content material has accreditation from the AAMC. Princeton Review's MCAT prep course includes comprehensive resources, such as eleven MCAT books, exclusive access to Medical School Admissions Advantage Sessions, and live online MCAT office hours. There are several course study plans available. Princeton offers an MCAT Winter Bootcamp plan with 44 hours of strategic instruction classroom time, 79 hours of full content review and test-taking strategies classroom time, and 1:1 Expert Study Manager.
Other MCAT study courses include the MCAT Tutoring, MCAT Ultimate, MCAT Self-Paced, and the MCAT CARS Accelerator. The Princeton Review offers students a 510+ Score Guaranteed*, for all its course plans. The student reviews express that each program provides clear instruction- making it easy to understand, Tons of authentic MCAT practice, and effective preparation in a timely manner. The Princeton Review has helped over 10,000 students with an exceptional success rate and reputable experiences for over thirty years. 
Learn More: Princeton Review
---
8. Varsity Tutors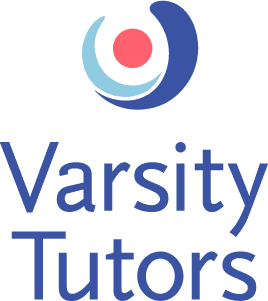 Varsity Tutors offers a very affordable test prep course for MCAT exam takers. The course provides live and private tutoring sessions with experienced and highly-trained test-taking experts.
Each tutor or instructor is matched to the student by their learning profile and personality in mind. comes with extensive knowledge of all content material that is on the MCAT and will address all your concerns or questions in a timely manner. The MCAT prep course through Varsity Tutors will assess each student's individual abilities in the subjects and make an objective learning plan accordingly to their individual study pace. Once the instructor feels confident that you have accomplished one section, the student will move on to the next section and thereafter.
This type of learning style is an effective and efficient way of studying and will increase results faster. Varsity Tutors stand by their commitment to exceptional service. They guarantee that students will be 100 percent satisfied. There is no contract required. For this reason, Varsity Tutors is among the best online MCAT prep courses.
Learn More: Varsity Tutors
---
What is on the MCAT Test?
As mentioned before, the test covers areas of natural and physical sciences, human behavioral aspects such as psychology and sociology concepts, and advanced mathematics-such chemistry, biology, and physical foundations of life. Having a good knowledge of psychological disorders, sensory processing, and geometry will also be helpful.
Students should review their understanding of major systems of the body and analyze scientific data. below is a more in-depth description of all that may be on the exam. It would be highly recommended to study each section in great detail:
Organic chemistry
Evolution
Cell structures and functions
Force and motion
Fluids and gases
Human senses and consciousness
Prenatal development and development in adolescence
Social control, groups, and behavior
Political systems, social interaction, and social status
Scientific theories and research
What is the Highest Score on the MCAT?
The MCAT exam is a computer-based exam, broken down into four sections: Chemical and Physical Foundations of Biological Systems, Critical Analysis and Reasoning Skills, Biological and Biochemical Foundations of Living Systems, and Psychological, Social, and Biological Foundations of Behavior.
Each section provides a certain amount of questions (between 53-59) and may take around an hour and a half each to complete. Points are for all correct answers and the questions are in a multiple choice format. There is no penalty for incorrect answers or unanswered questions. Therefore, it is in the student's best interest to at least guess a question if they are unsure of the right answer.
Additionally, each section of the exam provides a score of 118-132, depending on the level of difficulty. The combined sum of all four sections determines the student's total score. On average, students who take the MCAT exam will receive a score between 472 and 528, with a score of 500 being the mean. The highest possible score that a student can get on the MCAT is 528. Many prep courses consider a score of 515 or higher as being in the top 10%. 
---
Related: