The Graduate Record Examinations (GRE) is the standardized test that is offered as an admissions requirement for many graduate schools throughout the US and in Canada. The GRE is owned and administered by the Educational Testing Service. The exam was first established in 1936 by the Carnegie Foundation for the Advancement of Teaching. The GRE features questions that will prepare students for graduate-level education and professional degrees such as business and law studies. The types of questions introduced are verbal reasoning, quantitative reasoning, and analytical writing. Critical thinking skills will also be presented, including certain algebra, geometry, vocabulary sections.
To better prepare for the GRE test, there are numerous types of help that students can find. GRE Prep courses provide exceptional tutoring, extensive lesson plans, and clear approaches of what to expect when it is time to take the exam. Below are the best GRE test prep online courses for graduating students wanting to continue their education with the best high score possible. Many offer 24/7 round the clock help, several types of plans to fit a student's budget, and guaranteed success rates. Read on to find which GRE Prep course is right for you.
1. ClearPath Advantage

ClearPath Advantage is among the best GRE Test Prep Online Courses available to graduates with a four year degree. The program offers an option of small group setting sessions or one on one private coaching for up to five weeks over twenty hours of instruction. The GRE prep course will focus on the student's specific needs, while offering unlimited help from top prep experts of the GRE. Students will meet twice a week, at their convenience, either on weekdays or weekends. The One on one course option provides everything that the small group session does; however, it offers a customized class schedule, focused for only one student. The GRE small group course allows students to take ten to fifteen practice tests with the use of a Whiteboard & Chat Board Feature over the five weeks. The small group sessions benefit the student by providing more interaction with the teacher and their peers, focusing on their strengths and weaknesses pertaining to test taking. Students have up to the first twenty-four hours after joining to receive a full refund. Prices may vary for the GRE prep course, since there are two course options available.
2. Critical Reader

Critical Reader prep course is more of a practice study book. The book's title, "GRE Vocabulary in Practice" offers GRE test takers, a comprehensive set of strategic tips for passing the reading comprehension and writing sections of the GRE. The GRE course book also covers over 300 GRE-style practice questions with thorough explanations; the course provides a list of high-frequency vocabulary words. In addition to the Vocabulary book, Critical Reader now offers a Word of the Day email program, providing top GRE-level example sentences, the word for that particular day, and a list of must-know synonyms/antonyms. The email program is offered to students every day for 100 days. The Word of the Day also includes periodic quizzes, directly into the student's inbox. Critical Reader is among the top best GRE test prep courses throughout the nation. They offer a wide range of free study guides for other academic testing options, such as the SAT, ACT, and GMAT prep courses. Critical Reader wants to see all students succeed. That is why they work hard to better prepare students by offering online free quizzes, access to educational blogs, and other resources for both students and parents.
3. Kaplan Test Prep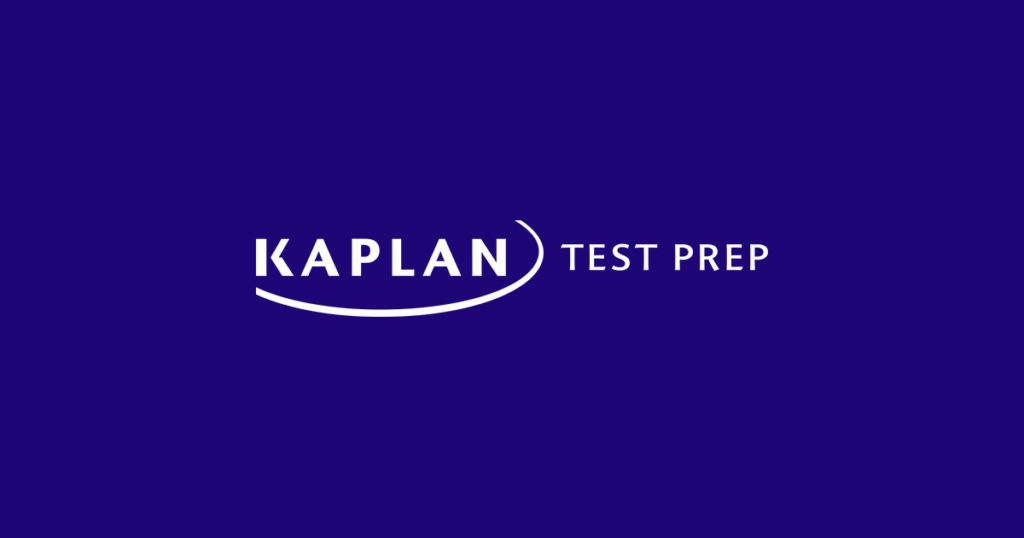 Kaplan Test Prep is among the most popular GRE Prep courses online for undergraduates and graduate-bound students. The course includes over 180 hours of online instruction and practice, seven full-length practice tests, over 5000 practice questions with Qbank, and an official test day prep experience. The course also provides access to GRE video lessons and live or on-demand interaction with top experts in test preparation of the GRE. The Prep course provides strategies that will boost your overall score, personalized guidance instruction from high-quality teachers, the most up to date prep books you can ask for, and affordable pricing for both undergraduates and graduate students. With Kaplan Test Prep, students can test themselves by choosing either a timed mode, untimed mode or tutor mode. Through the GRE Channel, students also interact one on one in real-time with teachers; offering a better prep study experience so you can go over what you need to know and skip what you don't need. Kaplan is confident that each student will succeed with their program; however, if by any chance a student's score does not improve, the student has two options. They can ask for a full refund or ask for a free reactivation to try again. Some circumstances do apply.
4. Magoosh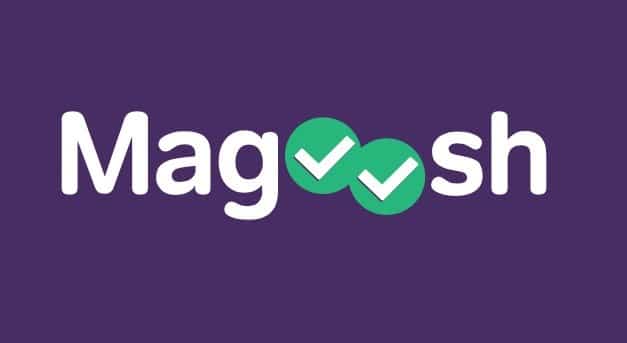 Magoosh offers a GRE Prep course that is guaranteed to improve your score by at least five points or receive a full refund. Students who take the prep course will receive Video lessons taught by the prep experts, both timed and full-length practice tests, all the GRE subject topics from the exam so students are best prepared, and customized study schedules to keep students completely motivated and engaged. The Prep course is available as a one week study, six month plan, or a 90-day study plan; whatever works best for the student's schedule. GRE teachers will include studies in quantitative reasoning, verbal reasoning, and an AWA section as part of the GRE Prep Course. The total GRE course covers over 1200 practice questions and up to three practice tests. Prices may vary; however the course plans are affordable to most students. An accurate score predictor provides students with the knowledge of when they are ready to proceed with the actual GRE exam, based on data calculated. Magoosh provides each student a 7-day guarantee, allowing students to cancel within those seven days if they are not completely satisfied. Magoosh is among the best GRE Test Prep Online Courses available to graduate students.
5. PrepScholar

PrepScholar is among the most effective prep courses and one of the most affordable options for graduates to choose for the GRE. Their course program provides a customized learning approach and a deeper knowledge of what to expect from the standardized tests that can make a difference on how a student enters a graduate school or higher learning study program. The course works to provide interactive lessons and over 2,000 practice questions, including one on one tutoring to help push their limits while creating machine learning algorithms, customizing both the weaknesses and strengths of each student. The program will also provide an enormous amount of resources about the GRE with the best quality of course material that will better prepare each graduate for the GRE exam. The PrepScholar instructors are among the top experts in the GRE-testing industry worldwide; and they have the scores to prove it! Many are in the top one percent of GRE scores and provide the best tutoring experience with an award-winning teaching career. PrepScholar's GRE course program offers a low affordability rate with several pricing options. PrepScholar offers each student signed up, a 5-day free trial if they are not completely sold on how much PrepScholar can change their overall GRE score.
6. Princeton Review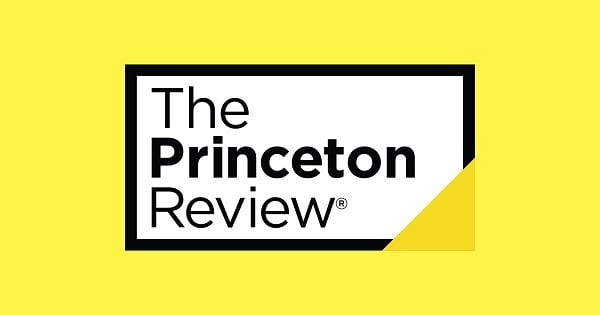 The Princeton Review's GRE prep course is one of the best GRE prep courses online for undergraduates and graduate students. The course provides students with forty-five hours of live instruction by top-notch GRE experts, 20 hours of both Quant and Verbal supplemental sessions; specifically designed to focus on key topics and practice questions, over 4400 drills and questions, and eight full-length practice tests. Practice tests at Princeton Review correctly models the GRE to best prepare students for exam day. A one on one personalized study manager is also provided to graduate students. Princeton Review offers a guaranteed 162+ improvement score to all who sign up. If the student does not improve their score by 162 points, they receive a full refund. Prices for the GRE Prep course may vary on which program a student chooses; however, the GRE 162+ is the most popular option. Other course options include the self-paced online program, Fundamentals online program, and the GRE 162+ and tutoring online program. Princeton's Drill Smart Technology will offer adaptive drills that consistently adjust the students difficulty level to answer practice questions correctly, according to their current needs.
7. Tutor Me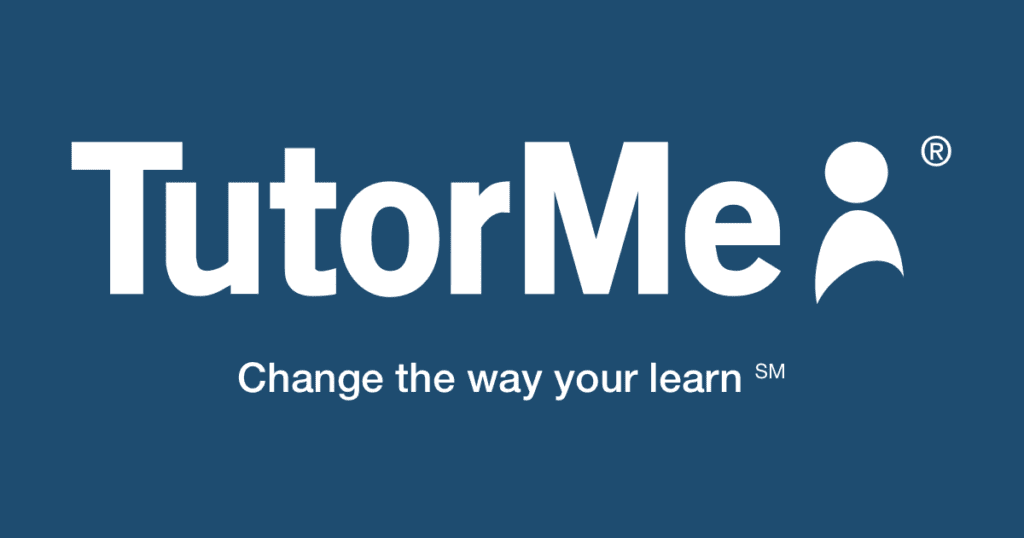 The TutorMe GRE Prep course offers students an interactive learning experience that prepares each undergraduate student for the GRE exam. TutorMe provides on-demand tutoring by experts from the top Colleges and Universities across the nation and globally. The instructors will introduce students to critical test-thinking strategies and offer help to students in all types of needs; whether it is for a single problem or a more complex study plan with several lessons. The tutor sessions will include eight hours of animated lessons, covering over 500 practice questions for 300+ topics or subjects throughout all grade levels, including help with languages such as Spanish. Lesson plans are easy to understand and will feature a virtual whiteboard, text editor, audio and video chat, and screen sharing. The average student using TutorMe will have their GRE score increased by five points. TutorMe provides students with a free trial and several affordable lesson plans to fit your student's budget. The plans also include a convenient 24/7 access to tutors for extra assistance. You can find the TutorMe ad in places such as Entrepreneur, The Los Angeles Times, Forbes, and EdSurge.
8. Varsity Tutors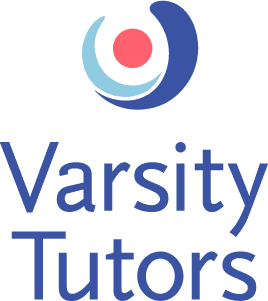 Varsity Tutors provides students that need assistance in a wide range of subjects. Each tutor and instructor is GRE certified and participates in a thorough selection process; this allows each student to receive the best GRE prep tutoring from the very best in the world. The GRE tutors are matched up to provide personalized instruction with custom-built lessons that engage the student and make it easy to understand. Varsity Tutors will be there for all students through all their lesson plans and offer the best success in the GRE program. Varsity tutors offer live classes with small group sessions designed to prepare students for the actual GRE exam. The live sessions also assist students to be more equipped by providing the best skills and test-taking strategies for improving their overall GRE score. The GRE prep course will include verbal reasoning, quantitative reasoning, and analytical writing. Students will acquire knowledge to identify and handle complex and problematic questions as well. The overall satisfaction with the Varsity Tutors instructors and team of experts is the most important to Varsity tutors. If students are not completely satisfied, a full refund is offered.
How Important is the GRE for Graduate school?
Both Colleges and Universities may use the GRE for different purposes. Some Graduate schools use it as a base of how well the student has comprehended college-level material from subjects, such as algebraic studies and Language Arts courses, learned during their time as an undergraduate. The GRE also shows graduate schools the performance level a student is at and if the student is ready to take on upper division or continuing education concentrations, and if the program chosen is the right fit for what they are applying for. Having a high GRE does help students with better opportunities in grad school, yet having a mediocre score does not mean you cannot apply for a graduate program. Many programs of study require the GRE; however it may be waived in certain cases. The importance of the GRE really comes down to what the student's discipline of study is. For example, if you are attempting to get into a Ph.D. program in Technology or Engineering, then having a high score in quantitative reasoning on the GRE will look extremely good to the college board and admissions office. However, if the student has a overall goal to enter a humanities career, the high score may still be nice as an achievement; though, it really has no pull or effort for that type of degree. The choice to take it depends strictly on the student and what their overall career path is.