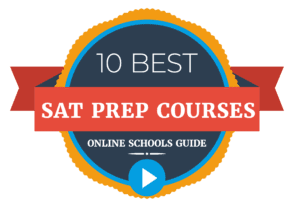 The best online SAT Prep Courses prepare students with knowledge and strategies to take the college entrance exam and improve their scores.
The SAT is one of the entrance exams that both colleges and universities use to determine if a student is ready for admission into a particular program. The SAT exam is taken with pencil and paper, in a multiple-choice format, and administered by the College Board.
This exam is usually offered to high school students to consider their readiness for college. The SAT exam uses a data point system that may be used to compare each applicant that wants to enroll in the college.
---
Are Online SAT Prep Courses Worth It?
A college's admission officer will review the results of the exam, along with the high school GPA average, classes taken while in high school, and any extracurricular activities participated by the graduated high school student. Additionally, the school may consider letters of recommendation from teachers or mentors. 
Finding the best help in preparing for the SAT used to be complicated. But, not anymore. There are numerous options on the web to guide students in preparation for the SAT exam. Here are the best Online SAT Prep courses you can put your money on.
---
1. College Prep Genius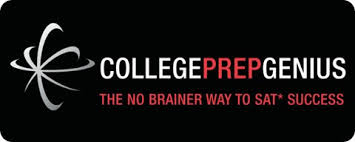 College Prep Genius offers SAT prep test strategies through a comprehensive curriculum that has helped many high school students better prepare for both the SAT and PSAT/NMSQT exams. The site's founder, Jean Burk, is a homeschool mother versed in the knowledge of strategic learning. Through College Prep Genius, She offers two types of online SAT prep courses: the fundamental SAT e-course and the comprehensive SAT e-course. Each will provide twelve lessons, a textbook, and workbook, a course outline, a journal for success, a homework guide, and SAT essay templates.
However, the comprehensive e-course will also include several e-reader options to help students excel in school, college, and beyond. Most SAT prep courses whether online or on paper is expensive. Furthermore, College Prep Genius offers affordable rates and many resources when students join as members. It is also one of the best SAT prep online course options for students nationwide. Membership is for one year, although it can be renewed each year at an even lower price.
---
2. Green Test Prep

Green Test Prep better prepares high school students for college by offering one of the best SAT prep courses for success. This test prep offers unlimited access to a well-rounded curriculum, strategic knowledge of questions, and tools to help students receive the highest scores on their SAT exams. The course is completely online, allowing students to take the course from the comfort of their own homes and at their own pace.
Furthermore, GTP has one of the most effective prep programs for anticipated college-bound students. This test prep also offers free resource guides to parents, keeping them in the loop of their child's learning abilities and a free diagnosis assessment, to show where they stand among other students. Green Test Prep is an accredited business and has been featured in several news affiliates, such as CNN, U.S. News and World Report, the Washington Post, and Fox News. 
---
3. Higher Scores Test Prep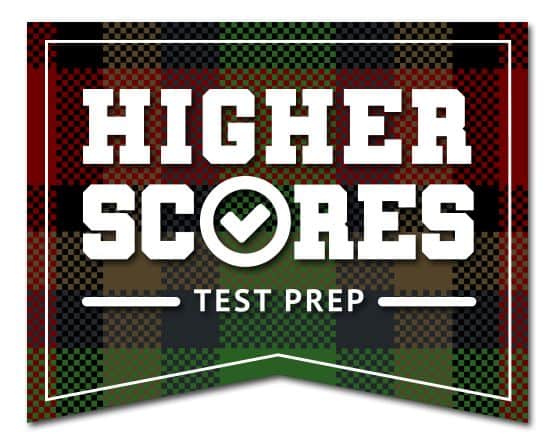 At the Higher Scores test Prep, it is all about strategic approaches to not only passing the SAT, but it's also getting the best score possible. The agenda at Higher Scores Test Prep is simple, teaches you ways to "crack the code" while providing students with ways to earn more money for college. The site provides students to learn new strategies with a more personalized approach, creates an understanding of sample questions to improve their scores, and offers an incentive to win scholarships for college.
Having high test scores on the SAT exam is a valuable asset when preparing for college. So, Higher Scores works hard to offer the best learning experience for both the SAT and ACT test exams. The website also provides a bonus workshop called Cash for College to help students boost their chances of free tuition money.  In addition to providing test prep courses, the Higher Scores Test prep website offers podcasts and articles that are imperative information to both students and parents about the SAT and ACT exams. 
---
4. Kaplan Test Prep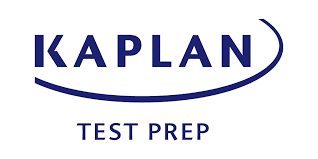 Kaplan Test Prep offers one of the first and best SAT test prep courses since the art of test preparation began. The SAT prep course is offered in three different ways; on-demand- as face-to-face interaction, online with live sessions, or unlimited prep access at any time they want. The test prep is taught by the top education experts that helps students focus on improving their scores by using strategic learning.
The SAT test prep will show students know what they learned while teaching them how to comprehend what they do not know and how to learn it. Kaplan Test Prep has assisted over two million people in over thirty-six countries. The website offers several resources for both high schools and colleges and provides case studies for anyone to read about their journey to success. Kaplan is committed to putting a portion of their student's tuition costs to go toward educational opportunities for those who may not be eligible.
---
5. Khan Academy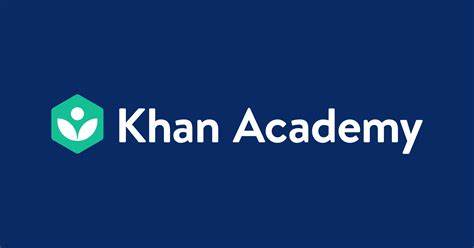 Khan Academy offers a completely free interactive SAT test prep course and is available online and in paper format. It provides several practice test options which include college board-approved practice questions, timed quizzes, and full length tests. Even though the tests are timed, it is highly recommended to be comfortable in taking the test by hand. Before taking the SAT test prep, Khan Academy will provide each student with a diagnostic assessment and recommend a specific test based on the results. Khan Academy will also provide tips and strategies for the test by private tutors and commercial test prep companies.
The nonprofit organization founded by Sal Khan offers a free, world-class education that is offered to all. The site offers personalized learning that allows students to learn at their own pace. It is great for any classroom setting, including homeschoolers. Teachers also have the option to create their own set of courses for each student they teach. Through Khan Academy, students are over twice as likely to meet grade-level standards. Furthermore, Khan Academy is one of the best SAT prep online course options throughout the nation.
---
6. Magoosh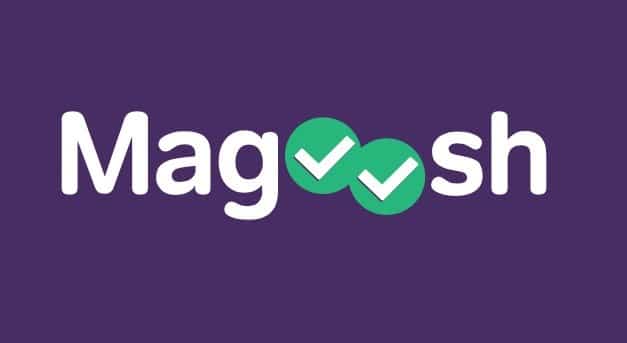 Magoosh offers one of the best SAT prep courses for students. They provide a flexible schedule to study on your own time, set up weekly SMS reminders for the course, and help students build daily study habits. Magoosh also provides prep time for studying in bite-sized pieces. Magoosh provides over 1,750 questions, a personalized dashboard, and several lesson videos for easy learning. All they ask is a commitment of 20 minutes a day. Magoosh is also one of the most affordable SAT prep courses available.
In fact, Magoosh is so confident that their course is successful that they are committed to offering a 7-day money-back guarantee if students' SAT scores do not increase by at least 100 points. Best of all, there is only a one-time fee, no monthly charges or membership dues. Students must have already taken the redesigned version of the SAT and provide their old vaid score (less than 5 years old). 
---
7. PrepExpert

PrepExpert has been helping students since 2013 increase their SAT scores through Instructor-led classes by exceptional test experts in the field. They offer several types of SAT prep courses, including a self-paced video and weekend review option. Also, PrepExpert courses provide an innovative online experience to help students stay focused and develop how to seek out the best and right answer to each question on the SAT exam. Instructors at PrepExpert will offer students more than 100 strategies for the test, provide over 200 hours of learning content, over 700 problem-solving videos, and a customized diagnostic quiz for all students.
Additionally, PrepExpert provides a 5-day risk-free offer and is available completely online. The company has facilities in Las Vegas, NV, and Princeton, NJ. Their commitment to your SAT score is this: If your SAT score does not improve by 200 points or your ACT score by 4 points after taking the Flagship 6-Week Online Course, they promise to refund 100% of your money. This makes PrepExpert one of the best SAT prep online courses available to students.
---
8. PrepScholar

PrepScholar is one of the best online SAT Prep Courses. Their program is fully customized to assist students with over 7100 realistic practice questions and provide over 100 hours of SAT video lessons, with high-quality content from some of the top test prep experts and instructors. The instructors provide each student with a fresh outlook of what to expect from the SAT exam. Additionally, it has a program to improve the overall SAT score of their participants by 160 points, or PrepScholar will refund their money.
Their course will cover all four areas of learning (reading, writing, language, and math) to get the best results. Students will also review their practice questions to learn the best way to improve their scores. The best part of this program is that it completely motivates each student to work at their highest possible level for success!
---
9. Princeton Review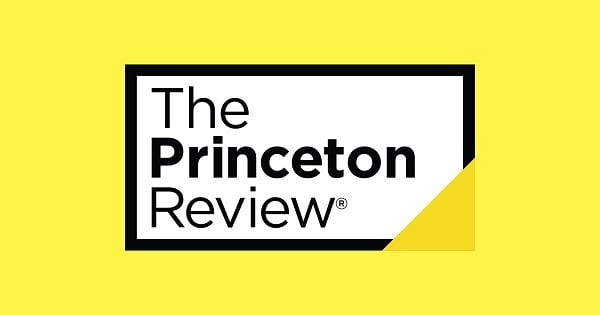 Princeton Review offers one of the best online prep for SAT scores. The program offers thirty-six hours of in-person or live online instruction in a classroom setting. The self-paced study plans are available completely online, allowing for flexibility and convenient study habits. The program also includes private tutoring and guarantees students to increase their score by 150 points, or they will refund their money. Top percentile instructors teach the course and it includes personalized practice drills.
With over five years of experience, Princeton Review knows why students lose points on the SAT exam and knows how to change the way students see the exam through their strategic plan. When students get the best test prep they are more successful when the time comes to take the actual test. Princeton Review will refund your tuition if you don't score higher. Or if you are not satisfied, you can prep again for free. 
---
10. Testive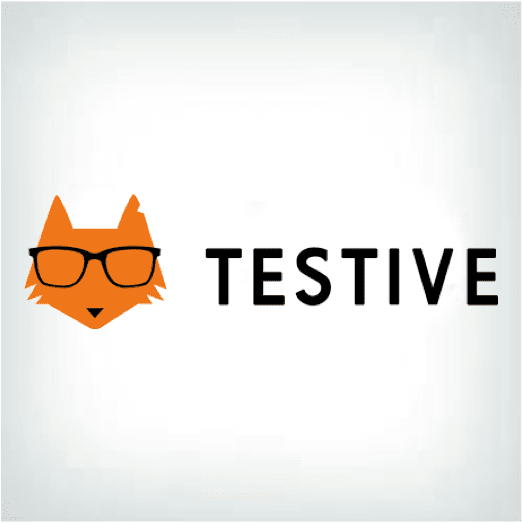 Testive is a Personalized SAT/ACT Online Tutoring option for students wanting to receive a positive edge on how to pass the SAT exam and improve their original score if they already had taken it. The program offers an adaptive learning technology approach, with a strong balance of coaching, motivation, and grit.
Students can choose from three study plans. Each offers the best option for your specific needs. For example, the basic Coaching plan will provide lots of flexibility and accountability, take approximately four to five months of prep time, weekly meetings with a personal coach, and multiple practice tests. A Bootcamp and Coaching plus option is also available for students who need more guidance and direction. Overall, the Testive SAT prep course will offer all the help a college-bound student needs to stay the course and not just pass the SAT but conquer it. 
---
What Topics Does the SAT Cover?
So, what's on the SAT? The SAT contains 4 sections:
Reading
Writing & Language
Math (No Calculator & Calculator Sections)
Essay (Optional)
Over the past decade or so the SAT's highest score has changed twice. Currently, the highest score a student can receive on the SAT exam is 1600. Between 2005 to 2016, the score was between 1600 and 2400. However, it changed back to its original scoring.
Reading, writing and language, and math have always been part of the test. Yet now there is an optional essay section from which students can choose.  Even though the essay part is optional, many schools encourage students to take advantage of the opportunity.
---
The SAT Reading Section
Many consider the reading section the hardest to conquer. It is full of vocabulary words that may or may not make sense to some. However, it really depends on the student's own strengths and weaknesses. For instance, some students will excel in the mathematics section, whereas the critical reading section will feel like being in a wind tunnel. Others will fly through the critical reading part, yet when it comes to the essay section, if chosen, will be one of their biggest mistakes, and wished they said "no" to even trying.
---
Reading and Writing Sections
The reading and writing sections measure key skills, such as reading comprehension, clarity of expression, and also your ability to compute knowledge learned. Not everyone can get a perfect score. In fact, according to Prepscholar, "Out of the two million students who take the test every year, only about 500 get the highest possible SAT score." The bottom line is to remember it is NOT an IQ test! It is merely a test to show how the student can handle taking exams.
---
Should I Take The SAT vs ACT?
In reality, neither one is more difficult than the other. Some students can be great at one, yet fall short on the other type. The ACT is more straightforward. But, it is more objectively tricky than the SAT exam for some students.
The SAT provides more accessible material. However, its critical reading section may be tricky. It has more logical reasoning that is harder to comprehend. Students should take a diagnostic exam from each test to determine which one test is a better fit. Comparing the results give you your best score and determines which test is right for you.
---
Related: