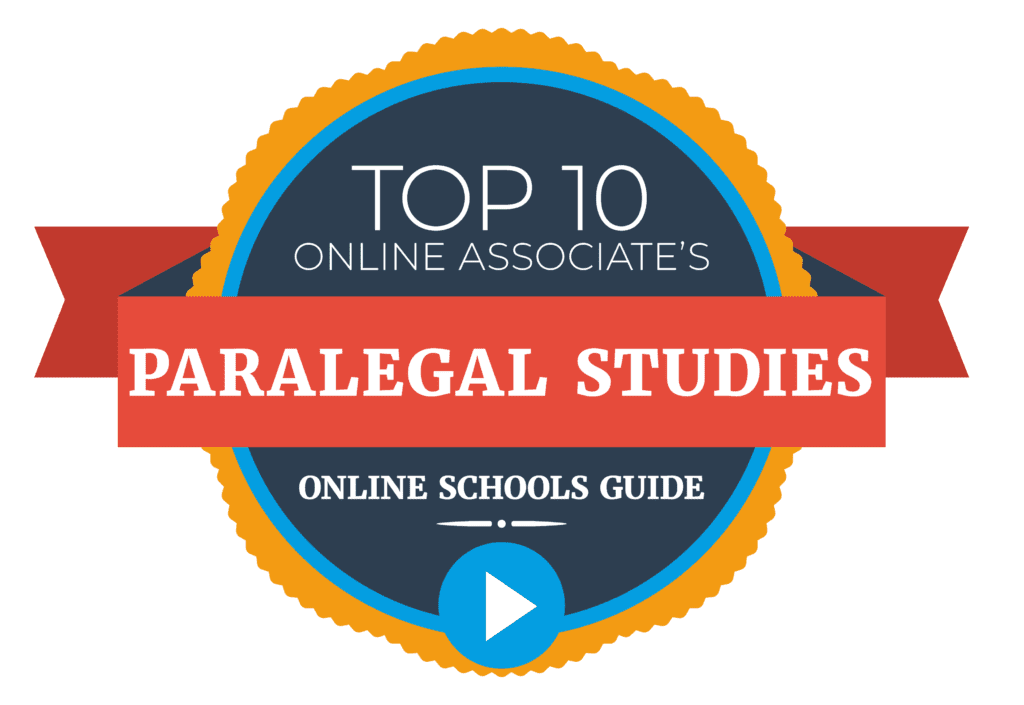 The top online paralegal associate degrees offer a flexible and affordable way to start your career as a Paralegal. If you are interested in working in the legal field, becoming a paralegal is one of the fastest ways to enter the profession.
Employment in this sector is growing faster than average. You can earn your associate degree in paralegal studies in two years or less. And if you already have a degree, you can earn a paralegal certificate even faster.
A paralegal's role is to support a lawyer or attorney. So, a paralegal is an essential part of a law office or other areas of law or government. They also work in courthouses, legal departments of corporations, real estate firms, and government agencies. A paralegal can perform various tasks in the legal field, from maintaining and organizing files to drafting and writing legal documents. Paralegals also conduct legal research and investigations for legal cases and go to court to assist an attorney.
---
How We Ranked The Top Online Paralegal Associate Degrees
The editors at Online Schools Guide found schools offering two-year online paralegal associate degrees. Then, based on reputation, cost, and future salary, we ranked the online Paralegal associate degree programs.
---
| School | Program |
| --- | --- |
| 1. Fox Valley Technical College | AAS in Legal Studies |
| 2. Massachusetts Bay Comm College | AS in Paralegal Studies |
| 3. Alexandria Technical & Comm College | Paralegal AAS Degree |
| 4. Wake Technical Community College | AAS in Legal Office |
| 5. Rio Salado College | AAS in Paralegal |
| 6. Holmes Community College | AAS in Paralegal Technology |
| 7. Anoka Technical College | AAS in Legal Assistant |
| 8. Lake Superior College | AS in Paralegal Studies |
| 9. Johnson County Community College | AA with an emphasis in Paralegal |
| 10. Kirkwood Community College | |
Online Schools Guide Top 10 Paralegal Associate Degree Programs
---
1. Fox Valley Technical College

Fox Valley Technical College offers an Associate Degree of Applied Science in Legal Studies and Paralegal. Students learn to work under attorneys' supervision, draft legal documents, and interpret them. Additionally, students learn how to properly compile and utilize technical legal information and resolve procedural problems within the legal field. Some courses also cover legal research, legal technology, and law office management. Instructors of the courses in the program include industry professionals so that students will learn how to function effectively within the legal field. The two-year online degree also has an internship where students practice the knowledge and skills they learn during their classes.
Fox Valley Technical College is a two-year public college in Appleton and Oshkosh, Wisconsin. It opened more than 100 years ago. Today, the school offers high-tech occupational training in various fields, and students can choose from over 200 programs.
---
2. Massachusetts Bay Community College

The Massachusetts Bay Community College offers an Associate in Science degree program in Paralegal Studies and a Paralegal Studies certificate, and students can complete both online. The degree program prepares students to draft legal documents and investigate and research various legal issues. Students also learn to interview witnesses and clients properly. Additionally, the program combines business classes with liberal arts and legal courses and also hands-on experience at a local law firm.
Founded in 1961, the Massachusetts Bay Community College has accreditation from the New England Commission of Higher Education. Additionally, it is one of fifteen publicly funded community colleges in Massachusetts. It serves about 6,000 full and part-time students each year. Located near Boston, MBCC has several other area campuses. Also, the faculty includes alumni and lawyers, elected officials, entrepreneurs, business owners, and college professors.
---
3. Alexandria Technical and Community College

The Paralegal in Applied Science Associate Degree at Alexandria Technical and Community College prepares students to serve as an essential part of a legal team under the supervision of an attorney. Graduates have a working knowledge of civil litigation, criminal procedures, substantive law, and government. They also understand family law, real estate, probate, bankruptcy, intellectual property, and business organization. In addition, students receive in-depth training to prepare them for handling legal correspondence and documents and how to conduct proper research and correctly write legal documents effectively. Furthermore, they also learn how to prepare for trials and investigate different cases.
Alexandria Technical and Community College is in the heart of Alexandria, Minnesota. The school is on the list of the top colleges in the state for student retention, graduation rates, and career placement. Additionally, it serves thousands of students each year who want to further their careers or prepare for a new job.
---
4. Wake Technical Community College

Wake Technical Community College offers a two-year Applied Science Associate Degree in Legal Office for students who want to learn the skills necessary to work in a law office. The program teaches students legal terminology, office software applications, records management, oral written communication, critical thinking, team building, and problem-solving. Graduates qualify to apply for positions in government agencies, real estate offices, financial institutions, private law offices, and court systems. In addition, students are prepared to take various industry-recognized certification exams upon graduation.
As the largest community college in North Carolina, Wake Tech serves more than 70,000 students yearly. The college has six campuses throughout the state. However, Wake Tech's main campus is in the capital city of Raleigh. Online and area students can choose from over 200 associate degree programs and diploma and certification programs.
---
5. Rio Salado College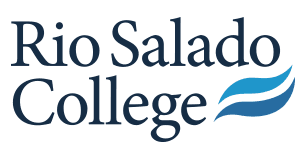 The Associate in Applied Science in Paralegal program at Rio Salado College prepares students for careers in the paralegal field. This program covers all aspects of substantive and procedural law areas, including civil procedures, legal ethics, criminal procedures, legal writing, and legal research. Students gain legal skill sets to prepare them to become industry certified and obtain employment in various legal settings. Graduates receive both a Certificate of Completion (CCL) and an Associate in Applied Science (AAS) in Paralegal Studies.
Rio Salado College opened in 1978 and has served more than a quarter-million students online for the past two decades. Located in Tempe, Arizona, the college has accreditation from the Higher Learning Commission. Additionally, Rio Salado offers more than 600 online classes and 135 degree and certificate programs in various topics.
---
6. Holmes Community College

The Associate of Applied Science Degree in Paralegal Technology program is at Holmes Community College. This program gives students the skills to become entry-level paralegals and legal assistants in various areas. Graduates work in law firms, state and federal government agencies, and corporations. The program is entirely online. However, students can opt to engage in face-to-face classes or a hybrid format. In addition, students can choose to earn a Technical Certificate or an Advanced Technical Certificate at various points throughout the two-year program. Holmes created the program's curriculum based on the standards from two national paralegal professional organizations.
The main campus of Holmes Community College is in the Mississippi city of Goodman. However, the school also has campuses in Grenada and Ridgeland. Additionally, there are satellite locations in Attala, Webster, and Yazoo counties. Therefore, the multiple locations make higher learning convenient for Mississippi residents. In addition, the school has accreditation from the Southern Association of Colleges and Schools Commission on Colleges to award associate degrees and certificates.
---
7. Anoka Technical College

The Anoka Technical College offers an Associate of Applied Science degree in the Legal Assistant program. This program includes degree, diploma, and certificate options created by professionals in the legal field. Administrative assistant courses combined with specialized legal classes are the curriculum of this 60-credit program. Furthermore, the program is entirely online and provides graduates with a wide range of skills for success in the workplace. Graduates are well-versed in accounting, basic keyboarding, and English language skills. They also receive in-depth training in computer operations, legal software, document preparation for the legal field, and legal transcription.
Anoka Technical College is in the Minnesota city of Anoka. Since 1967 the school has been a leading provider of higher education and training in the North Metro area. The college offers more than 70 career programs with accreditation from the Higher Learning Commission of the North Central Association. Additionally, the college serves nearly 3000 students each year who want to earn certificates, comment diplomas, or associate degrees to secure a job and a field they will enjoy.
---
8. Lake Superior College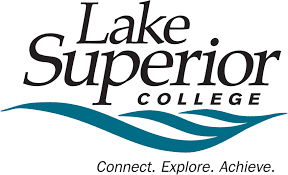 The Associate of Science in Paralegal Studies at Lake Superior College teaches students to work as legal assistants. The college provides one of the country's top online associate paralegal degrees. As a result, graduates have the skills and knowledge they need to succeed in a career within the legal field. This program also prepares students to transfer to a four-year institution and earn a bachelor's degree.
A member of the Minnesota State system, Lake Superior College is in the Minnesota town of Duluth. Its gorgeous 97-acre wooded campus overlooks Lake Superior and St. Louis River Bay. Students on campus enjoy award-winning hiking trails, join the trout team, or use the disc golf course.
---
9. Johnson County Community College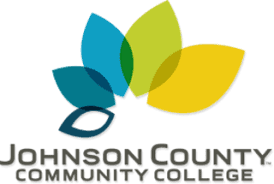 The Associate of Arts with an Emphasis in Paralegal studies program at the Johnson County Community College is 100 percent online and approved by the American Bar Association. This program's skilled instructors have more than four decades of educational experience. So, they provide students with the tools they need to begin careers in private law firms, government agencies, or corporate legal departments. Furthermore, students learn to properly investigate, draft legal documents, and conduct research under the supervision of a lawyer. However, this paralegal program has two options: students can earn a paralegal certificate or continue their education to earn a two-year associate degree. In addition, students graduate with an orange line portfolio they create during the program to assist them in obtaining employment after graduation.
Established in 1969, Johnson County Community College is in Overland Park, Kansas, a suburb of Kansas City, Missouri. The college is known for its educational excellence and the success of its students since it opened over 50 years ago.
---
10. Kirkwood Community College

There are two Paralegal Studies associate degree programs at Kirkwood Community College. Students can opt for a job-ready AAS degree or an AA to prepare to pursue a bachelor's degree and law school later. Students in both paralegal programs obtain the skill sets and education to become successful paralegals. Additionally, graduates work at law firms, government agencies, real estate firms, and corporations.
Kirkwood Community College is a public community college located in the beautiful Iowa city of Cedar Rapids. The college opened in 1966. Today, the school has 14 convenient locations throughout Eastern Iowa. Additionally, the school takes its name from abolitionist and Iowa's governor during the Civil War, Samuel J. Kirkwood. Furthermore, KCC has accreditation from the Higher Learning Commission and offers over 120 degrees, diplomas, and certifications.
---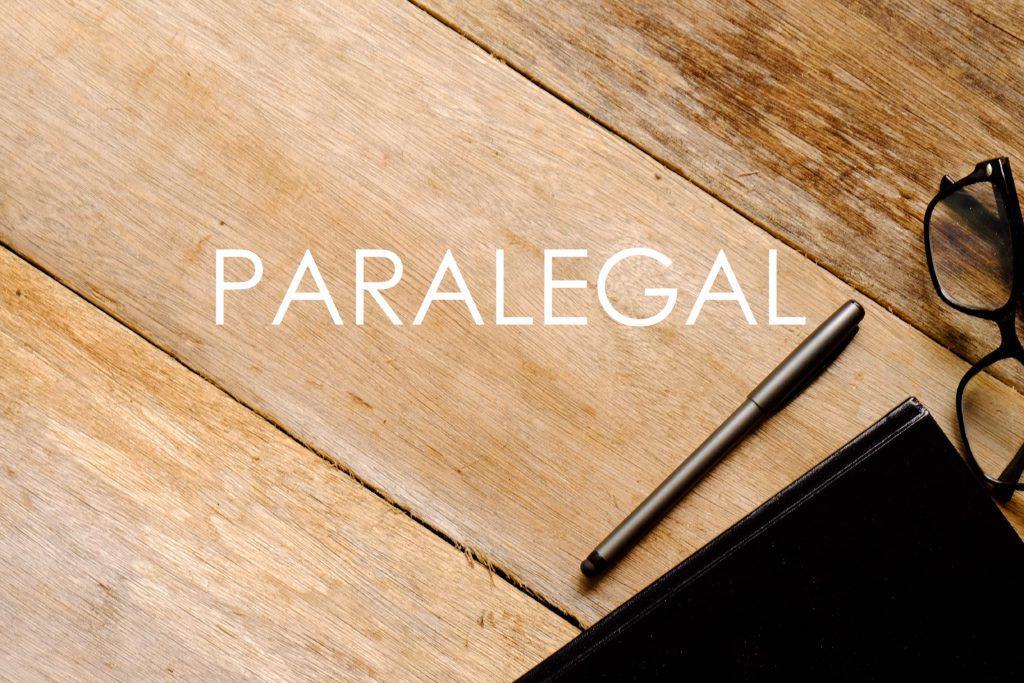 ---
What Do Paralegals Do?
Paralegals perform various tasks to assist and support lawyers in different working environments. Paralegals perform multiple duties, including interviewing clients for the attorney they work for at a law firm. For example, suppose a person is involved in a personal injury case due to a car accident. In that case, a paralegal will more than likely be the person who interviews the clients to find out all of the details of the crash.
The paralegal will also do some investigative work for the attorney on that particular case and obtain any needed records and documents before the case goes to court for a hearing or a trial. Often, attorneys take their paralegals to court to assist them with records and information they may need throughout the proceeding.
Paralegals can also research laws and regulations, input pertinent information into computer databases, write reports for trials to help the lawyer on the case, draft contracts, and other legal documents, and obtain formal statements that can be included in evidence in a test or other court proceeding.
---
Are Paralegals and Legal Assistants the Same?
No. While some use Paralegals and Legal Assistants interchangeably, they are not the same. For example, Legal Assistants do not need a college degree, and most jobs only require a high school diploma. However, most paralegals have at least an associate degree.
Additionally, a paralegal's duties include research and assisting with cases. In contrast, the legal assistant job is usually an office administrator.
---
Where Do Paralegals Work?
Most paralegals work for law firms and assist attorneys with cases. However, some also garner jobs in other places where attorneys work or legal departments. Because paralegals perform tasks for lawyers in various working environments, they are in demand.
In addition, paralegals can work for criminal attorneys, divorce attorneys, corporate law firms, real estate firms, and at various other offices within the legal field. From immigration law and intellectual property to family law and bankruptcy, the legal field is wide-open for paralegals to choose which type of area of law they would like to work at the best.
---
What is the Job Outlook for Paralegals?
With about 43,000 new job openings for paralegal and legal assistants projected each year over the next decade, the field is quickly growing. The employment of paralegals and legal assistants will grow at least 14 percent each year from 2021 to 2031, which is much faster than the average for all other occupations.
Many job openings will result from the need to replace workers who have decided to change two different occupations or quit the labor force and replace people who retire. So basically, the job outlook for a paralegal within the next ten years is excellent.
---
What Degree is Best for a Paralegal Job?
A paralegal needs to earn at least an associate degree to conduct many facets of the job duties. Certificate programs are also available, but most law firms require a two-year degree in paralegal. In addition, an online associate's paralegal degree is convenient to obtain for students who work full or part-time or those who have children. Hence, a two-year program is a great option.
---
What is a Paralegal's Salary?
As of May of 2021, the BLS reported the median annual income for paralegals was $56,230. Of course, the salary for paralegals who opt to work for corporate law firms, real estate firms, or even court systems can be much higher. However, this depends on the employer. Nevertheless, many paralegals earn upwards of $85,000 annually.
Below is a list of the top industries that employ the most paralegals and the median annual wages in those sectors.
| Industry | Salary |
| --- | --- |
| Federal Government | $69,680 |
| Finance and Insurance | $64,740 |
| Local Government | $58,300 |
| State Government | $49,350 |
| Legal Services | $48,270 |
BLS top Paralegal employers
---
Your Career as a Paralegal
As law firms look to reduce billing costs for less expensive legal services, the employment of paralegals will increase even more. Paralegals are a cheaper alternative to lawyers and can do many tasks previously completed by entry-level lawyers.
To be a paralegal, you need excellent communication, critical thinking, and organizational and analytical abilities. So, if you have those skills and are interested – go ahead and get the degree! Enroll in an online Paralegal associate degree and start your new career today!
---
Related: