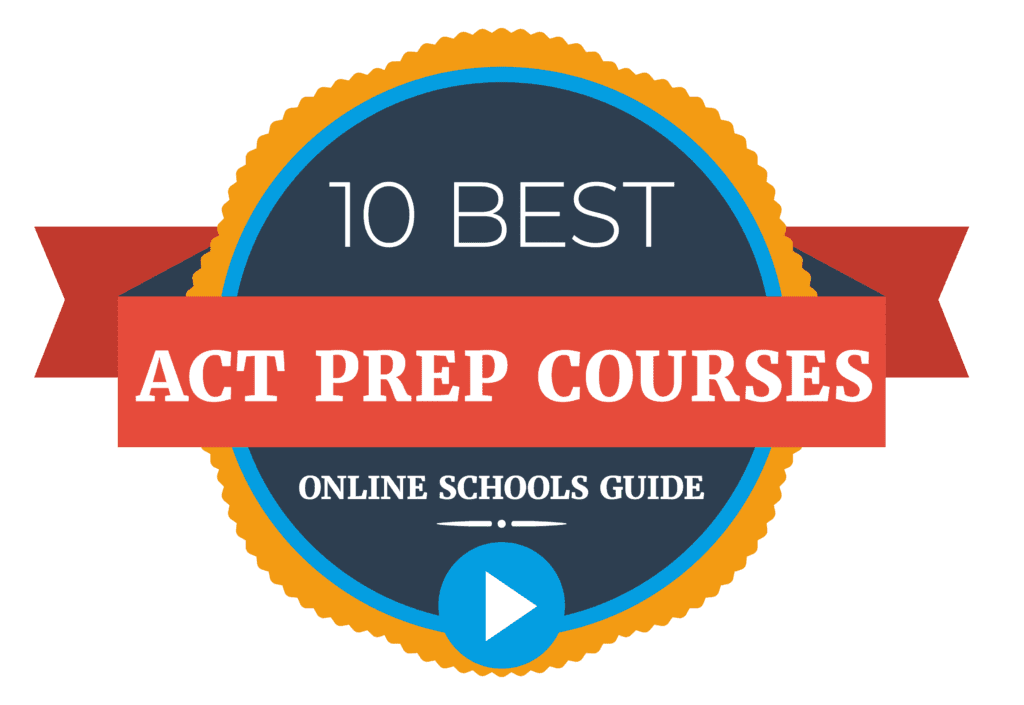 One of these 10 best online ACT prep courses can help you improve your score and get into college. The ACT, originally known as the American College Testing exam, is one of the two standardized examinations that is used by American colleges and universities in evaluating each applicant's readiness for the school's program curriculums. The ACT is used by many universities in the nation and globally as well. The ACT is available in high schools for academic readiness as well. Recently, Students are now required to take the ACT, due to federal and state academic readiness testing initiatives.
The ACT is published and administered by ACT Inc., known as an American, non-profit organization, and was first administered in 1959. The ACT administers a student's reading comprehension level, English grammar and writing, basic scientific principles, high school mathematics level, and essay writing abilities. The highest score that students can achieve on the ACT exam is a 36.
Below are the top and best ACT Online prep Courses available to students. Many offer exceptional experts in prep coaching, one on one tutoring sessions, live online assistance, and free diagnostic testing to see where the student needs the most work. Some even offer a money-back guarantee if the student does not improve their score by certain criteria. Read on to determine which Prep course fits your specific needs for studying for the ACT exam.
---
1. ClearPath Advantage

ClearPath Advantage offers students personalized, live online prep course sessions for the ACT exam. The courses are six-week sessions with tutoring assistance available. Students will be offered unique approaches to learning in two different class formats which include both one-on-one assistance and small group tutoring. ClearPath Advantage makes a promise that its tutors will provide the best ACT prep course online. If for some reason a student is not satisfied, they will receive a full refund.
ClearPath will provide an initial test assessment, determine the student's strengths and weaknesses, and provide the best class placements aligned with similar students. They also create a customized curriculum for students plus record and monitor the student's progression of ongoing assessments. ClearPath Advantage will also provide ten to fifteen practice tests, 2-hr. live video sessions, meets twice a week, and chat rooms. Since it is online, it provides 24 hours of online resources. Instructors of ClearPath are among the top 99th percentile of expert prep testers.
---
2. Green Test Prep

Green Test Prep offers students a more productive and successful way to prepare for the ACT examination. The program will teach students how to better prepare for the ACT, offer guidelines to increase their overall score, and provide a day-to-day schedule to study properly and correctly. Green Test Prep ACT course is one of the best ACT online prep courses in the Nation. The course promotes learning at your own pace and when and where ever you want.
A free diagnostic analysis is also offered to each student who participates in the course and unlimited access to the curriculum, strategies, and tools from one of the best ACT tutor programs. The Green Test Prep course provides affordable pricing on different course plans and also guarantees that a student's score will increase by 4.6 points or they will provide a refund.
---
3. Higher Scores Test Prep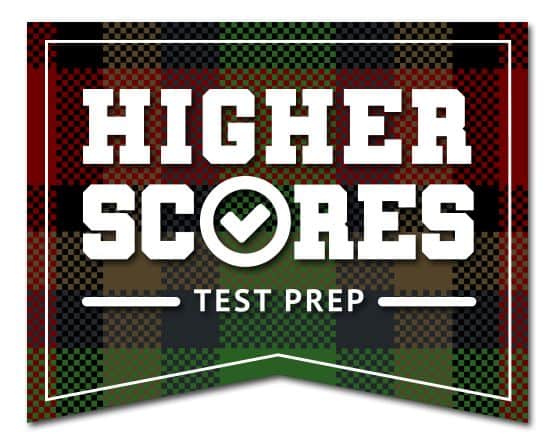 The Higher Scores Test Prep ACT course provides students with a flexible class schedule, customized strategies that will improve their scores, exceptional ACT experts available to answer all your questions, and a proven study plan from the moment you start. The study guide that is provided will give students a step-by-step process to success. The strategies in the program are specifically chosen to enhance a student's score for each subject and offer on-demand lessons, perfect for any student's busy work schedule.
Higher Scores Test prep will also provide a bonus workshop (absolutely free of charge) on how to turn newly-developed ACT scores into free money for the college or university of your choice. The Higher Scores Test Prep offers 2 course options. Students can choose the ACT Quick Prep and the ACT complete Package. Study guides and video tutorials are available for both offers, however, the complete package will include more overall support. Higher Scores Test Prep is among the Best ACT Online Prep Courses Nationwide.
---
4. Kaplan Test Prep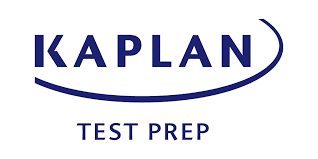 Kaplan Test Prep offers students many resources for learning when it comes to tests and exams. One is the ACT Prep Course. The program is available in two ways: live online and a self-paced course option. The live online version will offer private chat times and practice questions to show where each student studies best. However, the Self-paced version is a more affordable choice with teacher-led lessons to improve the student's overall ACT score. Students will work with expert teachers on real test practice questions to get a better perspective on what to expect when it comes to taking the actual ACT examination.
Instructors will also incorporate official practice runs into each lesson plan throughout the ACT Prep Course, offering a more comfortable environment for students to prepare in. Kaplan Test Prep includes a free consultation for both parents and students while talking to real experts on the ACT to answer all their questions and where they truly stand and how to prepare for the ACT exam. Kaplan is working to introduce one on one tutoring sessions as well. Kaplan is among the top best online ACT prep course programs offered nationwide.
---
5. Magoosh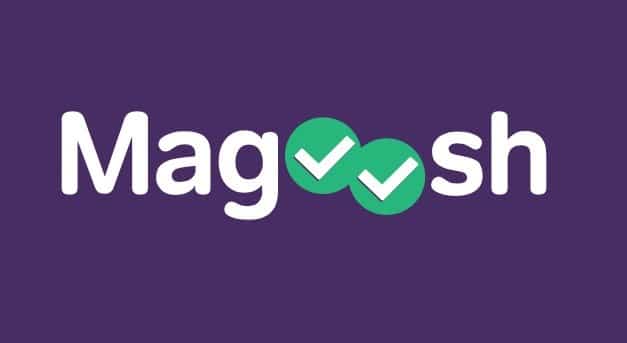 Magoosh offers one of the top ACT prep courses throughout the nation. The program will cover interactive lesson plans, provide strong study habits in preparing for the ACT exam, and flexible scheduling for working students to prepare on their own time, at their own pace. The course program encourages students to study at least 20 minutes a day, have access to a computer or mobile device, and offer daily reminders to stay on track. Personalized assistance from top prep experts in ACT testing is also available as a free diagnostics assessment.
Additionally, Magoosh Prep courses are one of the most affordable prep courses for the ACT. The prep ACT course will provide over 250 lessons with over 1300 ACT practice questions and top-quality materials, including full-length practice tests. Magoosh offers students a 7-day, money-back guarantee to try their program. If students are not 100% satisfied in seven days, they will receive a full refund. Magoosh also offers an ACT Prep book available on Amazon, full of hundreds of easy-to-follow tips, and over 300 student-tested practice questions with answer explanations.
---
6. PrepExpert

PrepExpert offers students one of the best ACT online prep courses available. The courses are taught by the top 1% of instructors throughout the world and promise that if the student's score does not improve by four points on the ACT exam after taking the Flagstaff six-week online course, they will get a full refund. The ACT prep course at PrepExpert will include over 100 strategies and tips among four types of ACT prep courses available for all students.
The PrepExpert team will provide each student with interesting and exciting ways to look at ACT tests and exams, and make it easy for them to improve their scores. The ACT course programs at PrepExpert have helped over 50,000 students win thousands of dollars worth of college scholarships by using the PrepExpert ACT courses. PrepExpert is among the top prep courses; over 2300 people give it a 4.6 out of 5 on the rating scale.
---
7. PrepScholar

PrepScholar is one of the best online ACT prep course programs available to students and college-bound working adults. The ACT prep course offers over 100 hours of instructional material and over 2400 realistic questions. The course will cover all four sections of the ACT, including an essay section. PrepScholar will introduce students to step-by-step instructions on what areas are most important to study, offer lessons and practice tests, and motivate students by providing weekly reports, progress trackers, and positive feedback.
The program also provides a four-point guarantee, stating they promise that you will get four points or more of improvement on your ACT exam with their program or your money back. The ACT prep course gives students one full year of access with hour limitations, over seventy skill lessons, a customized diagnostic test, a focused course track, and detailed explanations for every question. PrepScholar is well-known among the top colleges and universities and receives a 4.95 score out of a five-star rating.
---
8. Princeton Review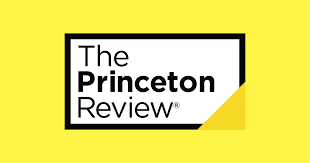 The Princeton Review ACT Prep course is offered to students by exceptional and top percentile instructors, experienced in identifying the top common questions that most students get wrong. Their goal is to prepare students for even the most challenging questions. The ACT prep course at Princeton review offers several course options. Their most popular option, the 31+, provides students with all driven practice drills, customized to fit the way they learn. On-demand tutoring is also available.
All course options provide competitive pricing compared to other top ACT Prep courses. When students sign up, they automatically have access to live online sessions, full-length practice sheets, eight single-section practice tests, and 24/7 on-demand tutoring from the Princeton Review experts. There are 36+ hours of classroom instruction when students join the Princeton Review team. SAT prep courses are also available through the Princeton Review.
---
9. Testive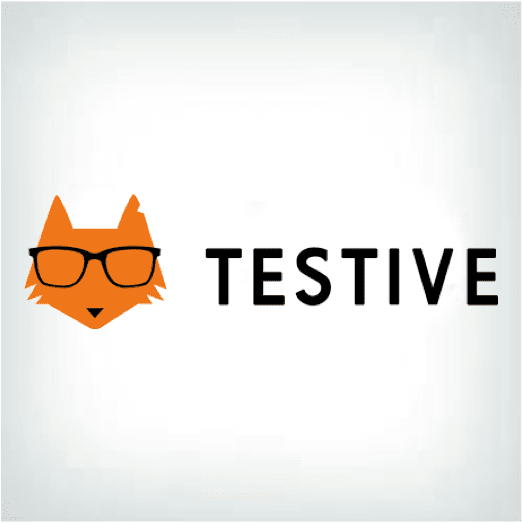 The Testive Prep Course offers many benefits to students looking for some extra coaching or tutoring help for the ACT when it's time to study for the big exam. The course includes live one-on-one coaching sessions through video chat, Personalized lesson plans, weekly customized assignments, and text messaging. The course also provides students with unlimited access to over 3,000 practice questions and over 50 hours of instructional videos.
This program also offers interactive coaching; for example, when a student signs up with Testive, the Coaches will monitor performances throughout the week by tracking the student's commitment efforts, how often they get a question correct, and the percentage of reflections a student has completed for each incorrect answer. Testive provides a score improvement guarantee as well. Testive will provide round-the-clock progress to parents through the parent portal and offer weekly meeting notes of how their child is improving using their ACT prep program.
---
10. Tutor Me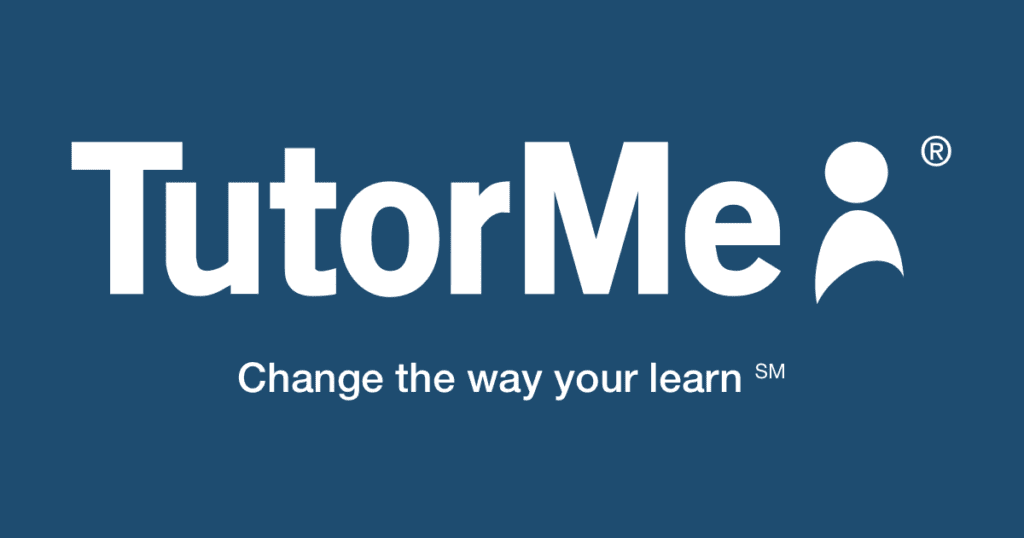 TutorMe Prep ACT course offers students an innovative online classroom setting with over ten hours of animated video lessons, 500+ practice problems, and test-taking strategies to help walk students through the whole ACT exam. The ACT Prep course allows students to study at their own pace with access to expert teachers and instructors 24/7.
The complete course is approximately six months in length. The ACT prep course is also available on both mobile and tablet devices, allowing students access to their progress from anywhere, anytime. Tutor me provides one on one online tutoring with the top expert teachers in the world. Tutor me is one of the best ACT online prep course programs available nationwide and is respected among social media sites such as Forbes, Business Insider, Entrepreneur, and the Los Angeles Times.
---
What is Covered on the ACT?
Below is the list of what the ACT contains, the types of questions on the exam, and how long it may take a student to complete. The sections always appear in the same order:
English – 75 multiple choice questions – 45 minutes.
Math – 60 multiple choice questions – 60 minutes.
Reading – 40 multiple choice questions – 35 minutes.
Science – 40 multiple choice questions – 35 minutes.
Essay / Writing (optional) – 40 minutes – one essay on 4 lines pages.
---
Who is Eligible to Take the ACT Exam?
The ACT exam is offered to people of all ages. This includes adults and kids in middle school. However, the average age of ACT test-takers is about 16 or 17 years old. This is the popular age because high school students, primarily sophomores or juniors, have ample time to prepare for college and know where they fall compared to their peers.
---
The Difference Between the ACT and SAT exams
ACT
A Straightforward approach; Less than 1 minute per question in most sections; Includes a science section; Essay requires students to address all angles of an argument.

SAT
Dense or tricky wording; More than 1 minute for each question in most sections; Includes two math sections that are heavily based on algebra-one section does not allow the use of a calculator; Cross-disciplinary measures, such as interpreting charts and graphs in verbal sections; Essay requires students to assess the persuasiveness of an essay by analyzing the writer's stylistic choices. (reference: Higher Scores Test Prep)
---
Related:
What is the ACT Test?
What is the SAT Test?