There are many Human Resources master's degree jobs and individuals with an advanced degree can work in both public and private sector roles. Human Resources (HR) is an important field that requires a lot of special skills for success.
Today, every company needs at least one HR professional who can handle many different responsibilities for the company and its employees. If you get an online Master's Degree in Human Resources, there is a world of employment possibilities open to you.
What is the Job Outlook for HR Managers?
The jobs in the field are growing fast, and there are currently more than 160,000 of these jobs in the US. Additionally, the BLS projects more than 14,000 new positions will open each year over the next decade.
The job market for HR professionals has been growing for the last few years and is continuing to grow. The BLS reports a 9% annual growth rate.
How Much Do HR Managers Make With a Master's Degree?
In May 2021, the Bureau of Labor (BLS) reported the median annual salary for human resources managers was $126,230. Additionally, the salary range is from $75,000 to more than $208,000. Below are the sectors in HR with the highest salaries.
| Industry | Annual Salary |
| --- | --- |
| Professional, Scientific, and Tech | $133,980 |
| Management of Companies | $130,340 |
| Manufacturing | $125,080 |
| Government | $102,520 |
| Healthcare and Social Assistance | $ 99,870 |
BLS May 2021 median annual wages for Human Resources Managers by industries
What are the Types of Human Resources Roles?
There are two main groups of HR personnel, the generalists and the specialists. With an Online Master's Degree in Human Resources, you can go into your career as an HR generalist or an HR specialist.
Human Resources Generalists
With an online master's in human resources, you can go into your career as an HR generalist, handling every part of the HR work. For example, you may recruit new employees, administer compensation, train new hires, or work in employee relations and benefits. You would also work on creating the policies of HR, coming up with proper procedures, and designing programs for the employees. Unfortunately, many small businesses count on just one or two people to handle all of these duties.
Human Resources Specialists
If you want to be an HR specialist, your duties will be much more narrow. With an Online Master's Degree in Human Resources, you can also become a specialist. A specialist focuses on finding new employees, screening and interviewing them, testing applicants, checking references, and presenting job offers. This job is sometimes called a recruitment specialist or a head hunter. It's an essential role in businesses of every size.
Specialists often talk with the higher-ups to identify which positions are needed by the company. They will also interview the applicants to find out more about their skills, education, and experience. Often, they run background checks on each applicant. They also tell the applicants about the company's policies, the job duties they can expect, the benefits they will get, and the overall company environment.
When an applicant is hired, they will conduct the orientation for the new employee. They also have to keep careful employment records and process all of the paperwork needed with a new hire.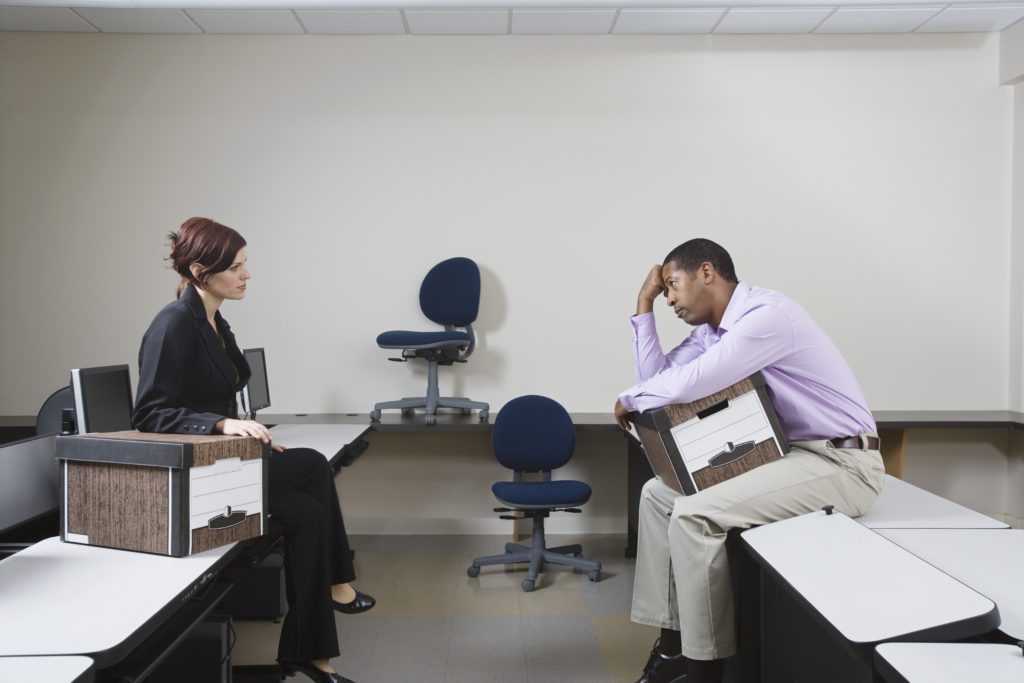 What Jobs Can You Get With a Master's in Human Resource Management?
Some new job titles for individuals with an online master's in HR, including Diversity Officer and Inclusion Specialist. Below are some of the most popular roles for individuals with a master's in HR.
Human Resource Managers
With your online master's in HR, you can also seek out a career as an HR Manager. A Human Resources manager is a type of generalist. Various kinds of these professionals handle different aspects of human resources.
For example, there are employee relations managers, also called labor relations directors. They handle a company's policies for employment. Additionally, they create labor contracts that include items like compensation, management practices, and benefits. These workers also take care of complaints from employees about management, fellow employees, or the workplace. They also create the procedures for grievances and implement them.
Payroll Manager
Payroll managers are another type of specialist HR professional. They manage the payroll department of a company. These managers also ensure the payroll is processed correctly and that everyone gets paid on time. They take care of procedures for the payroll and fix problems that come up. They also create reports for the company's accountants.
Staffing Managers
Staffing managers are a type of HR specialist. They are often called recruitment managers and they manage the hiring and recruiting duties of the HR department. They usually have a team working under them working to find the right personnel for open positions.
When there is a very high-level position available, they may handle those recruiting duties themselves. A big part of the job is developing a good strategy for recruiting. A trained HR specialist will know how to bring in enough applicants to meet the company's needs and ensure that they are only attracting the best applicants.
Is a Master's in Human Resource Management Worth It?
Yes. Human resource management positions are highly paid and sought after. The jobs in the field are growing fast. So, if you have an online master's in HR, you have the training you need to get onto the HR management career path.
Earning an online Master's Degree in Human Resources can set you on the path to a wealth of HR jobs. These jobs are essential to both employees and employers, and they are often invaluable when settling disputes and setting policies. An online Master's Degree in HR can get you started on a lucrative career that will continue to grow. With so many HR professionals, you can find a position that goes well with your strengths.
---
Related: