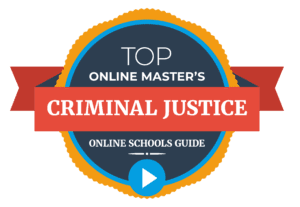 The top online Criminal Justice master's degree programs offer working professionals a flexible and affordable path to advance their careers. In today's society, there are many opportunities for individuals who want to build a career in the criminal justice field. Areas of interest include criminology, law enforcement, the court system, and correctional facilities.
There is also a wide range of job options available to those with a higher educational level and the skills for a successful career path in criminal justice. Criminal justice professionals need to handle the high demand and challenges of what is expected of them. Earning a master's in criminal justice online is a significant investment and can be very rewarding. In addition, professionals in criminal justice need to be able to think critically.
The master in criminal justice online program is designed for those wanting to make a difference, whether in their community, state, or federal. The top ten colleges and universities offer online Criminal Justice Master's Programs. 
---
1. Boston University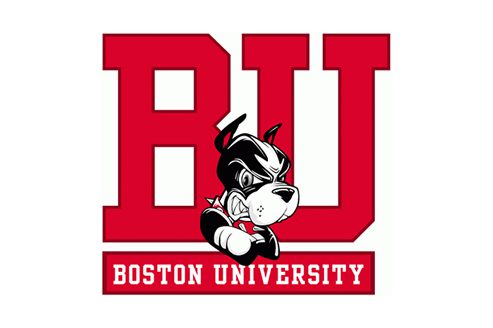 Boston University's MS in Criminal Justice offers an online degree for professionals working in criminal justice. The program is thirty-two credits and can be completed in as little as sixteen to eighteen months.
The MCJ program at Boston University provides three concentrations for students to choose their direction within the field. Concentrations include Crime Analysis, Cybercrime Investigation & Cybersecurity, and Strategic Management. This program is for professionals who can provide insight into law enforcement's sociological, legal, theoretical, and practical arenas. Knowledge of technical and problem-solving skills, evaluating evidence, including criminological and criminal justice theories.
Students should also understand leadership theories and skills in managing and leading criminal justice organizations. U.S. News & World Report ranks Boston University's master in criminal justice online program at #3 on the Best Online Master's in Criminal Justice Programs. The program has been on there each year since 2015. According to the school's website, tuition costs are low, and several scholarships are available. 
Program Highlights: 32 credits required, 16–18 months completion time, concentrations available.
---
2. University of Louisville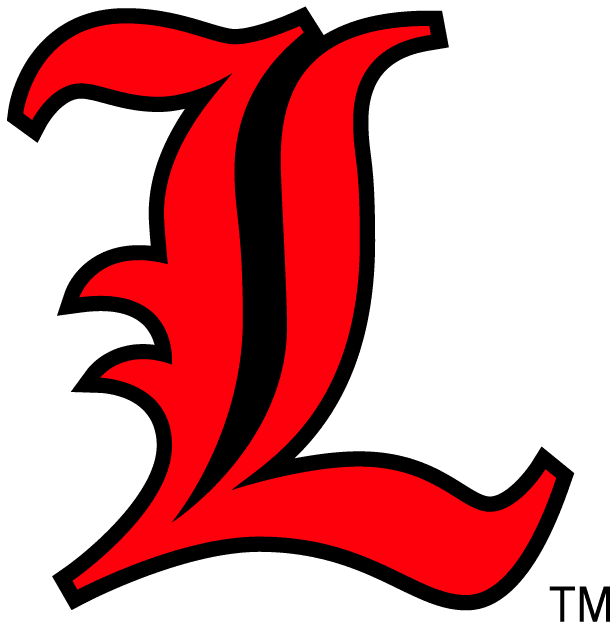 University of Louisville's online masters in criminal justice provide fifteen credits of core courses focused on the legal aspects of the criminal justice system, theories of crime and delinquency, applied statistics, and research methods in criminal justice. Graduates can transfer up to six credits from another regionally-accredited college or university.
The MS in Criminal Justice at the University of Louisville offers a thirty-six credit program available 100 % online. Courses are only eight weeks long, so students can complete their MCJ degree in less than eighteen months. 
The University of Louisville allows graduate students in the program to skip the GRE for admission. Faculty members of the criminal justice department are renowned experts in the field and are here to help students expand their lifelong careers in criminal justice. Introduction courses will include ethics, history, personnel management, corrections, cybercrime, juvenile justice, and also international terrorism. Violent crime, domestic violence, and capital punishment are also discussed. 
Program Highlights: 100% online 36 credit hours, finish in three semesters, 8-week terms. 
---
3. Bowling Green State University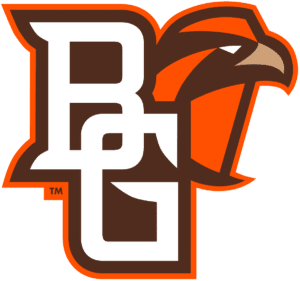 Bowling Green State University offers the MS in Criminal Justice program online for working adults looking for an accelerated degree option. The program consists of eleven courses over thirty-three credits. BGSU's criminal justice program will cover studies in crime analysis, criminal justice processes and institutions, and major topics in criminal justice.
The small class sizes in the program offer closer interaction between students and exceptional faculty members. The online criminal justice program courses are only seven weeks in length and take less than two years to complete. The University also provides a BS to MS criminal justice program that completes in as little as five years. In addition, there are six start dates for students to apply for the program throughout the year.
The school offers over 175 graduate programs, available in seventy-five majors, and is named one of the best in the country by US News & World Report's Best Grad School Rankings. 
Program Highlights: 100% online, 7-week courses, two years to complete.
---
4. University of Massachusettes at Lowell   
Degree: Master of Arts in Criminal Justice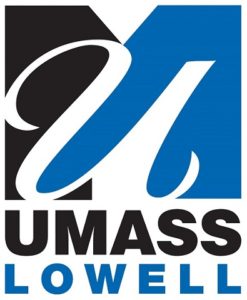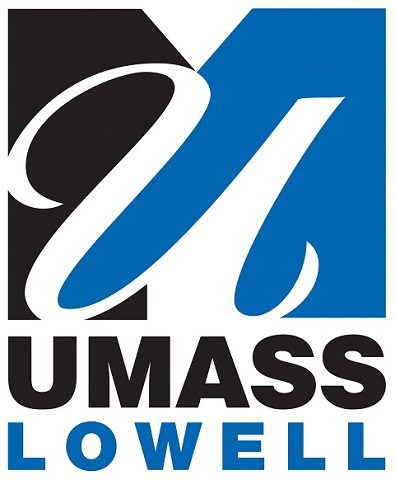 The Master of Arts in Criminal Justice at the University of Massachusetts offers an online degree with flexible scheduling for working adults in the criminal justice field. The evidence-based program is an 11-course degree that is available for students to work at their own pace.
This program provides a variety of classes in leadership, crisis, criminal profiling, public policy, and crime analysis. Courses may also touch on the law and legal system pertaining to criminal justice, terrorism, victimology, sex crimes, and forensic psychology. The faculty members of the University offer prestigious backgrounds and are experts in transnational crime, global terrorism, mental health, and the justice system.
The BA in criminal justice at UMass is among the Best Online Master's in Criminal Justice Programs Nationwide by U.S. News & World Report. As graduates, students will leave with crisis and emergency management administrative skills for the rewarding criminal justice career path.
Program highlights: finish in 18 Months, No GRE Required, Financial aid and scholarships available. 
---
5. University of Colorado-Colorado Springs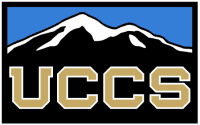 The Master of Criminal Justice at the University of Colorado in Colorado Springs offers a comprehensive graduate program. This program is for professionals in the criminal justice career field.
Having a background or specialization in CJ is a plus. The program will provide the fundamental instruction study of the criminal justice system by commissioning students on how to evaluate crises, investigate facts of cases, and research criminal action. The master of criminal justice will prepare graduates for the complexity of challenges within the field as well at the local, state, and federal levels.
Courses in the program include Introduction to Criminal Justice, Contemporary Issues in Social and Public Policy, and also Women and Crime. Some classrooms focus on law enforcement, the judiciary, correctional systems, juvenile justice, and the formulation of laws and codes. The University of  Colorado provides flexible class scheduling, scholarship options, and military discounts to eligible graduate students.
Program Highlights: 36 credit hours; includes a 3-credit capstone, 3-credit internship, 12 core courses.

---
6. University of WisconsinPlatteville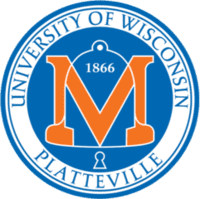 The MS in Criminal Justice at the University of Wisconsin in Platteville offers students with a degree based on foundational knowledge in the criminal justice field. Students will gain skills in areas of organizational management, communications, problem solving, and research.
The MCJ program is designed for continuing education graduates that are working toward their PhD. The emphasis of the degree will fall on advocacy, governmental organizations, and provide careers in administrative positions. Career opportunities that are available for those with the masters in criminal justice from UWPlatt will find employment in law and legal services, victim and offender services, and criminal justice management.
The online criminal justice program degree is thirty credits toward completion and courses will include criminological theory, evaluation and program analysis in criminal justice, law as social control, and research and statistical methods. UWPlatt offers over 150 years of academic excellence and a variety of opportunities for career success. The college is known for its state-of-the-art labs and facilities, exceptional faculty support, and opportunities for undergraduate research. 
Program Highlights: 30 credits to completion, renowned faculty, scholarship opportunities for eligible students.
---
7. University of San Diego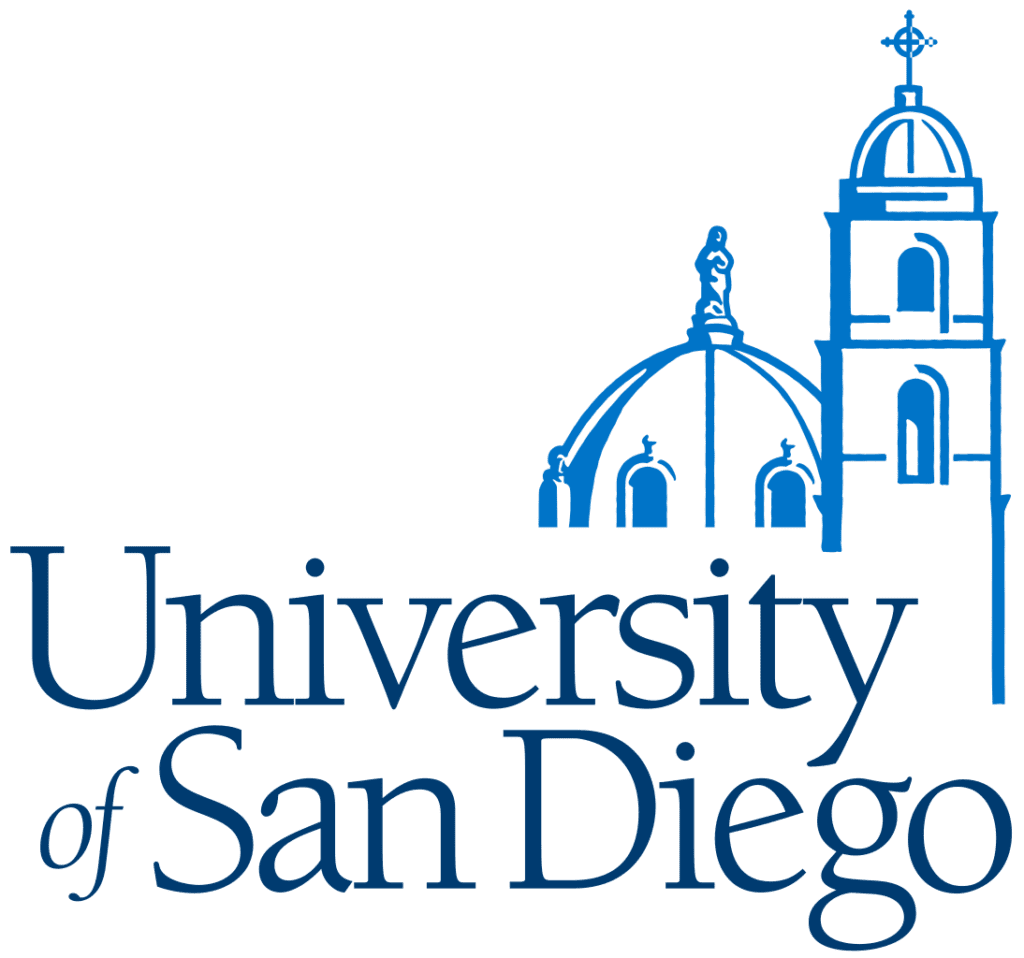 The University of San Diego provides students with an MS in Law Enforcement and Public Safety Leadership. This online criminal justice degree program is a leadership-focused curriculum designed to provide practical, analytical, and critical thinking skills and support a rapidly growing professional career for graduates in the criminal justice field. 
The MCJ program at USD can be completed in just five semesters. The courses in the program will cover organizational leadership, critical thinking strategies, legal awareness, and financial and management acumen. The program is affordable to most graduates and offers a flexible online format to working professionals.
USD's MS in Law Enforcement and Public Safety Leadership is among the best online criminal justice programs nationwide and has been on the Top 100 nationally ranked universities, according to US News and World Report. In addition, most degrees at USD can be finished within twenty months, and Up to 12 units of transfer credits may be accepted. 
Program Highlights: 20 months to completion, 12 transfer credits accepted, Military-friendly.
---
8. Sam Houston State University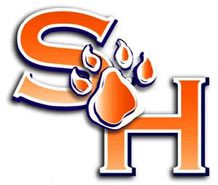 The Masters in Criminal Justice online degree at Sam Houston State University prepares working professionals pursuing a career in law enforcement and social services.
The MCJ program will consist of courses in critical analysis of justice administration, research method and quantitative analysis, and emergent issues in CJ Leadership. Career choices with the MCJ degree program can be found in law enforcement, corrections, securities, and social services.
The criminal justice program at Sam Houston State University takes approximately two years to complete and provides a total of thirty-six semester hours. The degree in criminal justice is available in the spring and fall semesters. SHSU has a diverse student body; with almost 25% that are of Hispanic descent. The University is among the most affordable accredited online colleges. One thing that makes SHSU stand out is that it is named the safest campus in Texas and listed as 28th in the Nation for safety. 
Program Highlights: 36 Credit Hours, two-year program, Fall and Spring enrollment, safest campus in Texas.
---
9. Texas A&M University at Commerce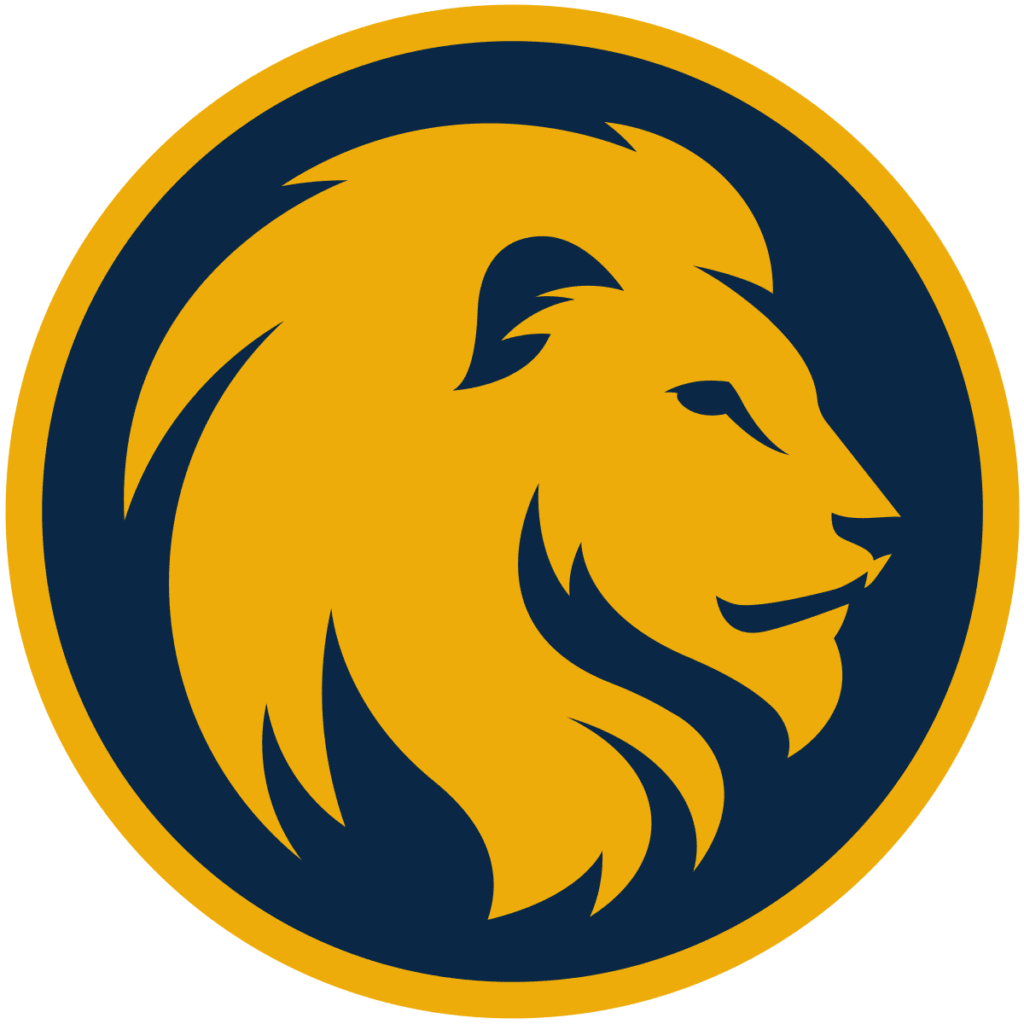 The Texas A and M University in Commerce offers the MS in Applied Criminology to all working professionals in the criminal justice field. The master's program is entirely available online, students can apply at any time, and courses are only five weeks long. Graduate students can finish the program in as little as eighteen months.
There is no specific start time, making it convenient for students to start in the fall, spring, summer I, or summer II. The MS in Applied Criminology is a non-thesis program as well. There are twelve courses in the criminology program; consisting of seminars in policing & law enforcement, research methods in criminal justice, data interpretation and analysis, and research literature and techniques.
TAMU-C provides students with faculty members who are successful in academic excellence and have strong career backgrounds in the criminal justice industry. Graduate students in the program can choose a concentration, such as the General Criminology track, Criminal Justice Administration & Management track, or Homeland Security track.
Program Highlights: 100% online, non-thesis, 5-week courses, 18 months to graduation, concentrations, start/apply anytime.
---
10. University of Central Florida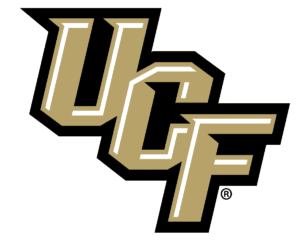 The Master's in Criminal Justice at the University of Central Florida stands out among the top programs nationwide in criminal justice. The thirty-six credit program prepares graduates for a degree that will bring better insight and apply real-world situations that will shape their perspective of the criminal justice field.
The master of criminal justice will also provide the tools for a deeper understanding of the program and a support team of expert instructors who coach graduates in the criminal justice field. The courses will cover the nature of the crime, criminal justice theory, and the connection between the legal and judicial systems.
The total degree can be completed within eighteen months to two years. UCF's MCJ program is ranked on the US News and World Report as one of the most innovative programs in the nation. 
Program Highlights: 36 credits, affordable tuition, concentrations, and many career opportunities.
---
Job Outlook with a Masters in Criminal Justice
A career in criminal justice offers outstanding opportunities and is filled with rewarding experiences that are not found in many other job careers. Graduates will receive the best training from top-notch instructors already working in the field, including opportunities to promote and advance within the criminal justice career. Jobs in criminal justice are different. However, each career path offers its own set of distinctive benefits in the field.
The Bureau of Labor Statistics (BLS) projects the employment of criminal justice jobs will grow three percent from 2020 through 2030. Here is a short list of employment opportunities that an MCJ program can offer:
Criminal investigator
Juvenile justice supervisor
Police chief; Police commissioner
Probation and parole officer; supervisor
Security planning manager
Special agent (DEA; FBI)
U.S. Marshall
Forensic Scientist
Industrial Security Consultant
Information Security Analyst
Victim advocate
Careers in criminology and criminal justice come with many challenges yet provide successful positions. Areas that require the master's in criminal justice program will bring higher salaries and potential increases in promotions, as well as possible concentrations to help focus their career path.
---
Related: