Trade school degrees offer work-ready credentials and skills an individual can use to enter the workforce or get a promotion. Vocational schools are sometimes referred to as career colleges, technical schools, or trade schools.
Vocational programs are popular with students who want to fast-track their way into a well-paying career. Rather than take four years to earn their degree, vocational or trade training allows students to complete their studies in two years or less.
Recom­mended Schools
Vocational education is meant to prepare individuals for specific types of trades, vocations, or occupations. Most vocational programs have a technical education and on-the-job training for skilled trades. Graduates entering some careers also need to obtain professional certification or a state license. For example, most states require plumbers to be licensed and they need to complete a four-year apprenticeship.
| Name | Description | Example |
| --- | --- | --- |
| Vocational School | usually a general term for technical, trade, and/or career schools | all of below |
| Trade School | usually, a program that teaches a hands-on skill | plumber, electrician, wind tech |
| Technical School | usually, a school that has tech programs that are computer-based | CADD Design, web development |
| Career School | usually, a program that is job-ready | Teaching Assistant, CNA, Bookkeeper |
---
Why Choose Vocational Training?
Vocational centers and trade schools continue gaining popularity. Statistics show that a total of 16 million students enrolled in vocational schools in 2014 compared to a meager 9.66 million in 1999. This could be attributed to the high cost of a traditional four year college education as well as the decline in the value of college and university degrees.
These schools are designed to prepare individuals for work. A program may be full-time or part-time but it usually less than two years to complete. Popular programs are home inspection, respiratory care, air travel, and paralegal studies.
---
Benefits of Vocational or Trade Education
Economies across the world have become quite diverse. This has caused the labor market to become more specialized. Instead of a general degree or career goal, workers now make very specific career choices. The demand for higher skill levels in the government and business sectors continues to increase. This has led to an increase in vocational education through initiatives by businesses, subsidized apprenticeships, and publicly funded training. Vocational education is essential for the following reasons:
Prepares Students for Employment
Vocational and trade education introduces employees to the workplace by imparting their job-specific skills. As the students receive specialized education, they have higher chances of getting employed compared to their counterparts. Students leave these programs ready to work in a specific occupation and often have many high paying job prospects.
Hands-On Training
Students acquire not only theoretical but also manual skills and on-the-job training. Vocational education involves hands-on training in addition to classroom instruction. Most schools have programs in a specific area that are paired with an apprenticeship or internship. So, by the time they graduate, students have the technical and critical thinking skills they need for success.
Time Commitment
The time it takes to learn a skilled trade is typically much shorter than a traditional college degree. It takes from eight months up to two years to earn most certificates or diplomas. And, most students spend less than a year in school, so you save money on tuition. Students also start earning a good salary faster.
Affordability
Vocational schools have lower tuition than most colleges and universities charge in state students. These savings help students avoid the pitfall of massive student loan debt. Additionally, Community Colleges are also very affordable and offer many trade, vocational, and career programs.
---
What is a Trade School?
Trade schools are vocational schools where students gain skills that enable them to enter directly into a specific profession. Many trade school programs offer job training to high school graduates along with some general education courses. Most are postsecondary certificate programs or diploma programs. Some trade schools offer associate degrees, and also community colleges offer programs for skilled trades.
What are the Benefits of Going to Trade School?
Trade school programs are becoming more popular than conventional colleges for the following reasons:
What are the Cons of Trade Schools?
The downside of studying in a trade school is that the student may not be able to transfer the credits to a university or community college. Also, students earn a certificate at the end of the program as opposed to a degree that they would earn in a college or university. However, in recent years, community college programs have more transferable credits for programs with stackable credentials. The idea is to earn a certificate, diploma, associate, and then a bachelor's degree.
Before signing up for a program in a particular trade school, other factors students should consider are the salary potential, how in-depth the program is, job availability, course marketability, and whether the school is accredited. Rather than just looking up trade schools near me, try to establish what the best technical colleges in your area are. Also, are you ok to skip the traditional college experience?
---
What are the Kinds of Degrees and Trade Careers?
What trade should you do? Trade careers are those that require very specific skill-sets or hands-on training. In truth, most of the people in today's workforce started their career path with short courses from a technical college or a vocational school.
What Trade is Right for You?
What trade is right for you? Trade Schools offer a boost in your income and employability. In this section, we provide you with a list of trade degrees in high demand. These degrees have a high earning potential and prepare students for the best trade jobs in today's market.
Trade Degree Jobs
Featured Programs are below with some of the highest paying and best trade school jobs. Many states require licensure for certain occupations. So, if your path requires state licensure, make sure the program you attend is approved by the state where you intend to work.
---
Trade Schools Degree Rankings
Online Schools Guide rankings and FAQ for selected trade degrees.
---
What Kind Of Career School Degree Are There?
Here are some jobs in the category of what most people think of as Career Schools or Career Colleges. A lot of Community Colleges offer these programs as certificates or diplomas. A trade school program usually offers hands-on experience and has a career path plan to go from a certificate to an associate degree without repeating classes.
---
Career College Programs
These are some of the best career college degrees that are in demand:
---
Career School Programs
Online Schools Guide school rankings and FAQ for selected career school programs and degrees. Start your school search here.
---
Women in Vocational Programs and Trades
For the longest time, women have excelled in such fields as education, law, health and dental care, business, and so on. However, times are fast-changing, and a growing number of women would rather work in fields that have previously been viewed as male-oriented.
This is why most vocational schools may have a list of trades for females among what they offer. Best fit trades for women who are keen on joining vocational schools offer career and technical education. Some programs include media arts, green energy, architecture and engineering, and HVAC technicians.
Which Trade School Degree Pays the Most?
Although high-stress and demanding jobs tend to pay the most, there are a number of fun jobs that pay well without a degree. Some of the most common fun trade jobs are food and beverage, creative design and media arts, computers and technology, automotive technology, and aviation, among others.
What are Some High-Paying Vocational Jobs?
Some of the highest-paying trade school jobs are for elevator mechanics, air traffic controllers, construction managers, petroleum engineers, aviation mechanics, and building inspectors. However, not all of these jobs are high growth. The ideal career is one that is growing and also pays well. High-paying jobs offer little job security if the sector is not growing.
For example, individuals with a career in dental hygiene can earn a median annual salary of around $77,000 a year with a 2-year degree. In addition to dental hygenist, nursing careers also have high job growth according to the Bureau of Labor Statistics. And, medical jobs are also some of the highest-paying trade jobs. These include Certified Respiratory Therapists, Diagnostic Medical Sonographer, Cardiovascular Technicians, Radiation Therapists, and Occupational Therapy Assistants.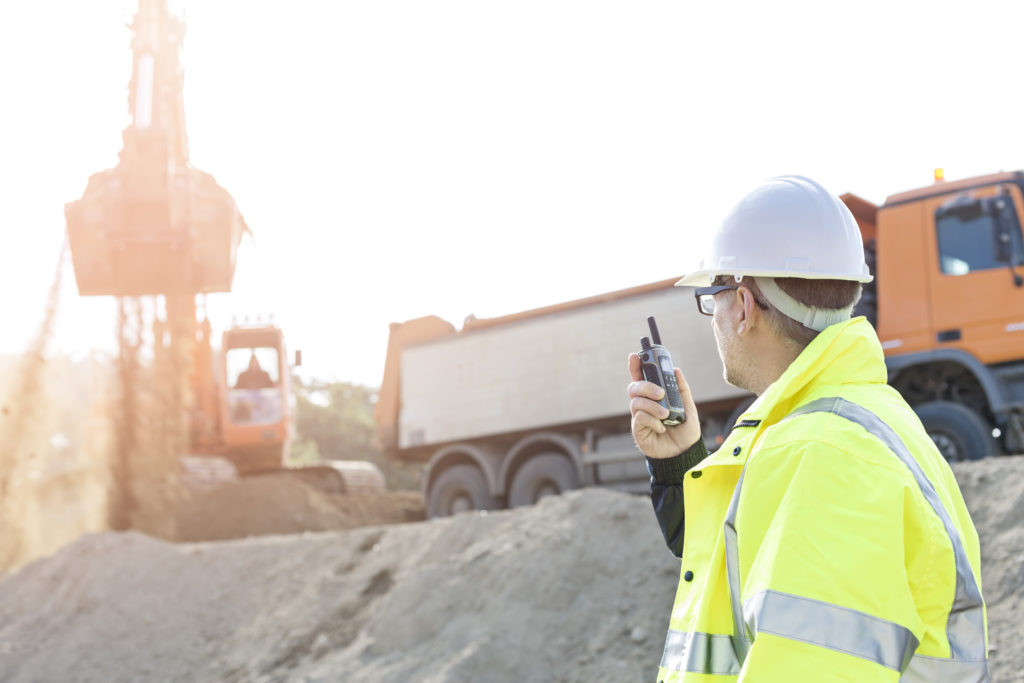 Construction Managers
BLS Growth: 11%
Average Salary: $98,890
Construction managers have a median salary that is one of the highest. They plan and supervise construction projects from start to finish. They must know about building materials, electrical systems, technical drawings, electrical components, hand tools, and power tools. As the project manager, you also need people skills. Construction crews often begin work on job sites early in the morning and work long hours. A good manager can motivate employees and also keep them safe. Many individuals in these roles work in the field for years and gain job experience. Then, after they have the necessary training and education, they move to a management role.
These professionals should be able to work with government agencies. The need to know government regulations and building codes to ensure compliance. Additionally, they need safety training for emergency situations.
Air Traffic Controllers
BLS Growth: 4%
Average Salary: $129,750
These workers monitor aircraft travel and direct their movements. They are responsible for air flight traffic as well as ground traffic and protect planes from collisions or crashes. Regular communication with pilots assists them with takeoff and landing.
One mistake can mean loss of life so these professionals work in a high-stress environment. The job requires lots of concentration, focus, and also confidence. Also, the FAA must approve all workers. They often work in control towers at airports which are sometimes small. They sit most of the day and the work schedule can be irregular. But, for those who are a good fit for the work, it is one of the best-paying jobs.
---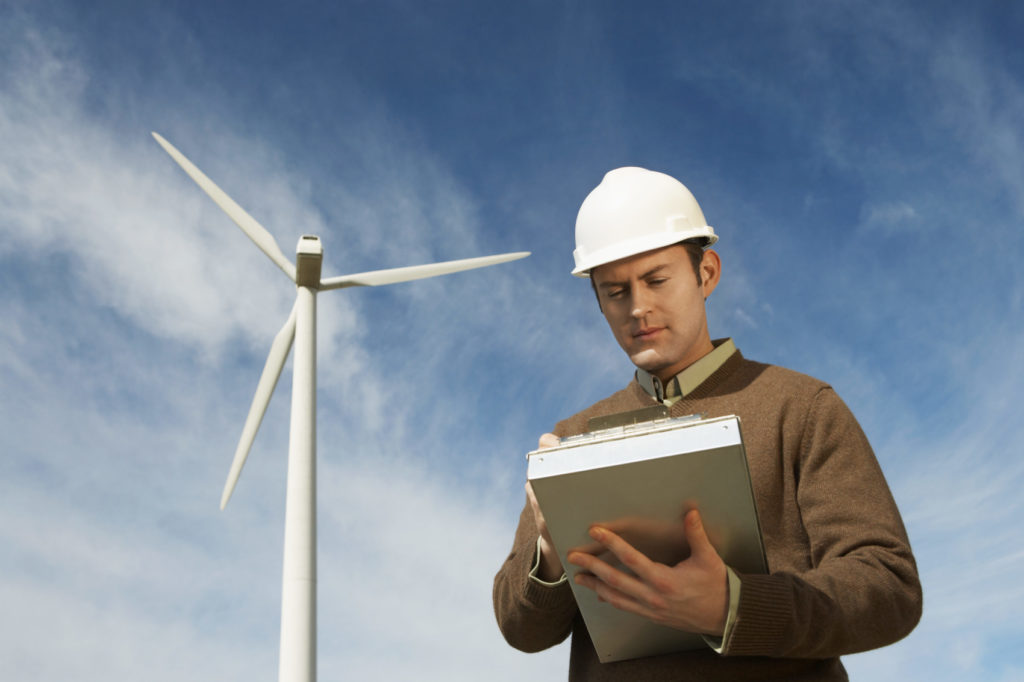 What are the Fastest Growing Trade Jobs?
Some of the fastest-growing trade jobs are home Windtechs, Solar Technicians, Medical Assisting or Healthcare Aides, Nurses, Cosmetologists, Web Developers, Dental Assistants, Automotive Technicians, and Marine Mechanics.
Wind Turbine Technician
BLS Job Growth: 56%
Average Salary: $56,260 per year
Windtechs or Wind turbine technicians work primarily at wind turbine locations across the country. So, this work is still somewhat geographically limiting. However, it is one of the fastest-growing occupations in the country.
Windtech programs train students to repair and maintain turbines that convert wind to electrical power. They must work in all kinds of weather conditions. And, the work is physically demanding and not for the faint of heart. Daily work can be at 250 to 300 feet up in the air and sometimes suspended over the water. Techs should be comfortable in tight spaces for an extended time and pass a drug screening. Also, many technicians must work shifts when they are on call in case a turbine needs repairs.
Other Requirements
Additionally, windtechs must be in excellent physical condition so they can climb to the top of turbines to perform routine maintenance and repairs. Also, they need to know the turbine's electrical, mechanical, hydraulic, and braking systems.
Most windtechs attend a technical school or community college for a certificate program. There are also associate degrees available. While the hands-on nature of this job requires in-person training. There are programs that offer the basic coursework online and an on-site Bootcamp that covers safety procedures and climbing.
Web Developer
BLS Job Growth: 13%
Average Salary: $77,200 per year
Web developers design, build and maintain websites. Individuals can work for a company. But many are freelance and self-employed. The work can be very flexible, and project-based. This career is mostly based on ability and work experience. The job does not necessarily require formal education. However, most web developers learn the technical skills needed in a Bootcamp, certificate program, or by earning a two-year associate degree.
A web design skillset may vary depending on the individual. However, many have a background in graphic design and are familiar with photography, film editing, and computer aided design (CAD). Solid knowledge of web development software, computer science, and computer programming is also helpful.
Respiratory Therapist
BLS Job Growth: 23%
Average Salary: $61,830
The job duties of Respiratory Therapists include caring for patients of all ages that have problems breathing. The difficulty comes from medical conditions and also injuries. Most professionals complete a two-year associate degree program.
Additionally, all states except Alaska require licensure for Respiratory Therapists. For a certified respiratory therapist, the median income is high compared to the time it takes to complete a registered respiratory therapist program.
Dental Hygienists
BLS Job Growth: 11%
Average Salary: $77,810
Dental hygienists work in dental offices assisting dentists. They examine patients for signs of oral diseases, such as gingivitis, and provide preventive care, including oral hygiene. They also educate patients about oral health. Cleaning teeth, preparing patients for procedures and administering x-rays and other diagnostic tests are other job duties.
Educational programs are usually an associate's degree. A Dental Hygienist must have a license and take a national board certification exam. A Dental Assistant helps with dental appointments but does not have a license.
Radiation Therapist
BLS Job Growth: 9%
Average Salary: $82,790
Radiation therapists mainly treat cancer patients using doses of radiation. Radiation therapy is one part of a cancer treatment team. These professionals oversee radiation treatment in hospital settings and outpatient treatment facilities.
Most states require a radiation therapist to have a certification or license. Each state has different requirements. But applicants should first complete an accredited radiation therapy diploma or associate degree program. The American Registry of Radiologic Technologists offers certifications for some states.
Licensed Practical Nurse
BLS Job Growth: 9%
Median Salary: $48,070 per year
Practical Nurses (LPNs) are called Licensed Vocational Nurses (LVNs) in some states. These nurses have approximately one year of education. This is an entry-level position for nurses. Job descriptions for LPNs are to offer basic care and take care of patient records. They commonly work in senior care centers and hospitals.
But with further education, LPNs can be Registered Nurses (RNs). So, an LPN is an excellent first step in a nursing career that can lead all the way to graduate school. A medical Assistant is a similar position to a practical nurse. Both need to know about the human body, medical terminology, patient care, and also have good communication skills. Most of these health care jobs are in a hospital setting. This job requires a state licensing exam.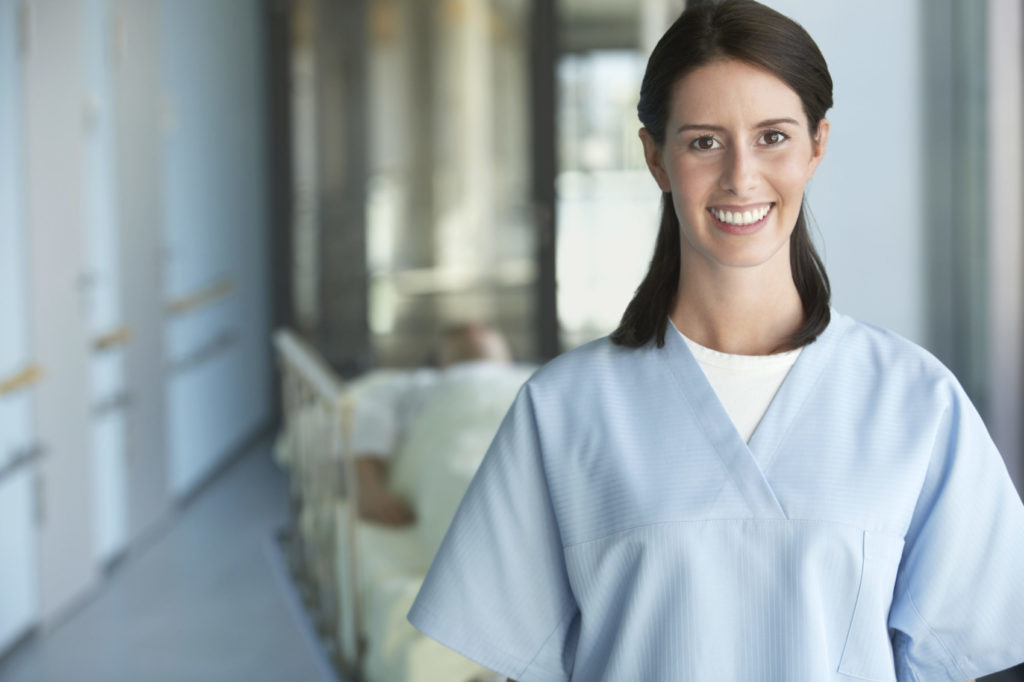 ---
What is the Difference Between Trade School and College?
College gives students a broad education in science or liberal arts. It prepares degree seekers for a career, but often in more than just one job. In trade programs or trade schools, students learn technical training and gain technical skills for their selected career field. Many vocational schools focus on the specific training and skills for one job. Therefore, graduates can enter the workforce immediately and do that specific trade.
Another difference is the time it takes to complete a program. Because the role is so specialized, the training is quicker in a trade school. So, students spend much less time in a career and technical education program compared to college.
Is Trade School Cheaper than College?
Attending college or a university is a good option for some people. But, there are many factors that could deter others. For starters, the cost of a university or college education is rather high, depending on where you live. Many students at traditional colleges get into debt to earn their bachelor's and master's degrees. Such debts are often crippling to a graduate's wage and take years to pay back. Many high school seniors are rethinking the traditional path to employment.
Enrolling in a vocational or a trade school is by far the easiest and most cost-effective option. Additionally, trade and vocational schools have shorter programs. So, even if the tuition is equal, it costs less to attend a trade school since the length of time is much shorter. Both certificate programs and associate degree programs are more affordable than a four-year bachelor's degree.
Can You Attend a Trade School Online?
It depends on the program you want to attend. However many programs are now online or in a hybrid format. For example, many of the Windtech programs are hybrid. Students can take classes online for the core material. Then, after the online courses, they spend a few weeks at a Bootcamp for safety training and climbing.
---
How to Choose a Trade or Vocational School
Before you enroll in any school you should consider a few factors. First, make sure the program is a good fit for you. Then you need to determine if you can get accepted and pay for it. And of course, don't forget to check the accreditation.
What are the admission requirements?
The admission requirements vary from school to school. If you do not have a high school diploma, check to make sure the program accepts a GED diploma. Verify the age requirements to enroll. Most students need to be 18. Additionally, find out if you will need to pass a criminal background check for future employment. If you won't pass, then you need to rethink your choice.
How much does the program cost?
After you determine you have a good chance of getting into the program, you need to figure out if you can pay for it. Most vocational schools have very affordable tuition programs, but you may need additional help with tuition costs. The cost also depends on there
Financial aid for trades schools
Many vocational schools offer financial aid. But, some do not. It depends on the school. You may be able to qualify for federal financial aid programs to help with the cost. Other available ways to pay for trade school are grants, scholarships, and employer assistance programs.
Does the program have accreditation?
Any school you attend should be national or regionally accredited. The Accrediting Commission of Career Schools and Colleges (ACCSC) is the entity oversees that trade and vocational schools. Hybrid or online degree programs also need accreditation from the DEAC – Distance Education Accrediting Commission.
Is a Trade School for You?
If you have a high school diploma, enjoy working with your hands, and easily learn new skills, a trade may be for you. Some of the highest paying jobs and high demand trade school careers are dental hygienist, automotive mechanics, petroleum engineering, and elevator installation.
Vocational and trade schools give you a lot of bang for your buck! Most trade school graduates have job opportunities waiting when they leave school.
How do you feel about attending four to eight years of college before you start your career? If you are ready to start working sooner than later, a trade school may be the perfect fit. Additionally, just because you decide to learn a trade now, doesn't mean you can't go to college later. Students can work for a few years and then attend a bachelor's program at one of many four year colleges.
Can You Get a College Degree After Trade or Vocational School?
Having a trade job does not exclude you from later earning a higher degree. You can earn a certificate, then an associate degree, and then a bachelor's degree. There are degree paths in some trades like construction that progress from certificate to master's degree.
You can be a carpenter, then a construction manager, and keep working all the way up to one of the graduate programs. Thus, students seeking an associate degree or four-year degree at a college can often stack their degrees.
Can you go to Trade School if You Have a College Degree?
Do you already have an associate or bachelor's degree that seems useless? You can supercharge your career by learning a trade and combining it with your current degree. This combination makes a good candidate for management positions. You have the postsecondary education to be the manager and the skills needed to do the job you supervise.
Furthermore, trade schools have traditionally been an excellent resource for job training or retraining. For example, many ex-felons or ex-cons use trade schools to learn a career when they leave prison. These schools are an affordable way to get additional training or earn additional education for your career.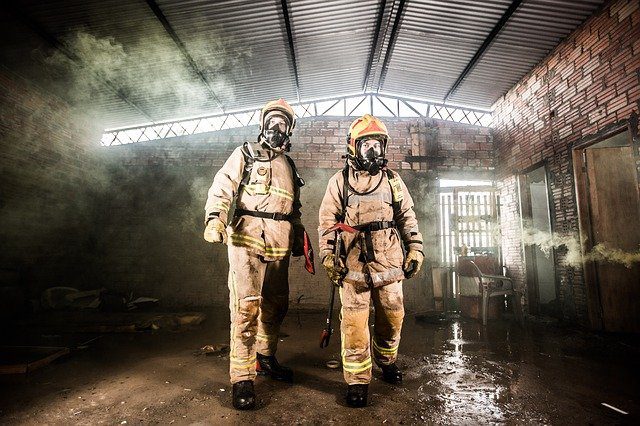 ---
A Note on Finding a Program
When looking for a program or school, consider the source of information. Did it come from an advertising supported site with trusted partner programs that may include other editorially independent information published? If so, then make sure to do your own research to verify the validity of the programs. Many people use lists they find in an internet search. Even though these sites usually have good information, you should always double-check.
---
Related: